Labor Only Movers
"*" indicates required fields
We are proud to offer a qualified team of movers and a wide range of moving services to meet your every need. Affordable Reliable Moving Company is here to help you with every aspect of your upcoming move. Partnering with our professional moving services will save you time and money. Our packers and labor only movers Orange County are equipped with all the equipment needed to quickly pack, load, and move your belongings. Make yourself happy by making us a partner in your move. Take a look at our website, or give us a call to have your questions answered and to receive a free quote for your move.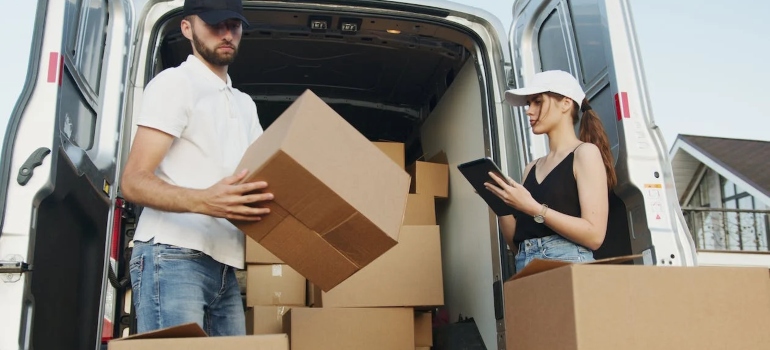 Our Labor Only Movers Orange County are with you from start to finish
The things that make our moving company special are our devotion to our clients and our professional approach. You will be happy to find out about our attention to detail. Making your move as affordable as possible is our top priority. The reliable services we offer keep our clients satisfied. We know that transportation is an especially tricky aspect of moving. Most people won't have vehicles large enough to complete their move and consequently, they will need moving help to assist them with transportation. At Affordable Reliable Moving Company, we are able to offer moving help of any sort. No matter how big or small your belongings are, we can take care of them.
Furniture disassembly & reassembly is our expertise
Another aspect of moving that you may need help with is furniture disassembling and reassembling. Thankfully, you can put this stress behind you as we are here to help. We can provide you with local moving help to ensure that your furniture is disassembled and reassembled quickly and properly.
Storage solutions at your disposal
We understand that during the transition from one home to the next, you might not necessarily be able to take all of your belongings with you immediately. This is where storage solutions come into play. At Affordable Reliable Moving Company, we can provide you with storage solutions that work for you. We offer secure and affordable storage options to help your move go more smoothly.
Labor only movers Orange County  can also complete the packing process for you
Packing is one of the most time-consuming aspects of moving. At Affordable Reliable Moving Company, we offer both packing and moving services to ensure you are all packed up on schedule. With a reliable team of professional movers to help with packing, you can turn your attention to other aspects of your move.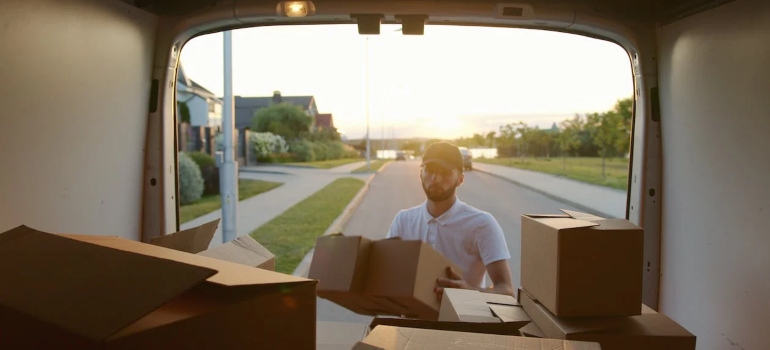 Hiring Affordable Reliable Moving Company is easy
When you need to hire a moving company, you want to make sure it's a reliable and an affordable one. The name of our company speaks for itself. And it is very easy to hire some of our services. With a couple of easy steps, you can get a free moving quote. After you get a moving estimate, one of our team members will help you with the rest. Some of the many services we offer as a moving company are listed down below.
The services you can hire with Affordable Reliable Moving Company
Whatever service you need, you will find that our moving company can offer it to you. The list below contains some of them. You can find the rest of them on our website with detailed descriptions as well. If you are unable to do so, keep in mind that you can arrange a service by contacting us directly. Here are the most common moving services we offer:
After selecting a service you need, contact us to get a free quote for your move. We will do our best to make it as convenient and affordable for you. Keep in mind that as soon you book a move, the better deal you will get. Don't hesitate to let us know if you have any special requests. Book a move with Affordable Reliable Moving Company and find out what our name stands for.
Living in Orange County
Orange County is one of the most attractive locations to live in California. The suburban feel it offers and the peaceful way of living are one of a kind. It is also one of the safest areas in the state. You will enjoy living here. The average living cost in this county, like in the whole of California, is higher than the national average. Median home prices range from $1,265,000 to $2,745 for condos or houses with 1-4 bedrooms and rents are between $1,925 and $2,745 per month. Here are some of the best neighborhoods that you should check out before hiring labor only movers Orange County:
Huntington Beach
Fullerton
Anaheim
Dana Point
Irvine
Once you decided on the location, it's time to check out the job opportunities. Furthermore, you should know that the business climate is amazing, and with plenty of job opportunities, you will have no problem fitting in. The IT industry, as well as the entertainment industry, is blooming. It's no wonder why many use Orange County labor only movers to relocate here! Book your move with the Affordable Reliable Moving Company and get your quote today.
Contact our Orange County labor only movers today and get a moving quote
It's easy to get in touch with one of our members. You can contact us anytime. We will be glad to help you with every aspect of your move, from start to finish.  You can also find additional information about us on our website. The Affordable Reliable Moving Company and its labor only movers Orange County are here to help you make your move as easy and comfortable. We would be honored to be your partners in this endeavor.
How it Works
Contact Us
Give us the details of your upcoming move and receive a free moving quote
from a team of trusted movers Orange County relies on.
Let Us Plan Your OC Move
Our movers in Orange County CA are here to help you achieve both
a successful and seamless relocation, with care and dedication.
Relax & Enjoy Your Day
Let Affordable Reliable Moving Company take the stress out of moving and
carefully handle your home or office relocation.
What Our Clients Say
" I was in a bind with having to move during the Coronavirus problems. You were very accommodating in this tough time. "