Laguna Beach vs Laguna Niguel: Finding Your Blue Lagoon
Laguna Beach vs Laguna Niguel – many people are faced with this dilemma. These destinations separated by 10 miles, offer an idyllic escape from the hustle and bustle of urban life, but they offer different things. They are also quite different in terms of size. Laguna Beach has around 23,000 residents, while Laguna Niguel has almost three times as many! In order to make the best possible decision that is in line with your desires and needs, you'll have to dig in and understand what kind of lifestyle you would lead in one of these two unique places. This article delves into the distinct qualities that define each locale, exploring the nuances of their culture, amenities, and natural splendor. Join us in this virtual guide where we will help you determine which Laguna you'll tell your Orange County moving services providers to take you to!
Geography of the two cities
Laguna Beach and Laguna Niguel have distinctive geographical features that set them apart. Laguna Beach is known for its picturesque cliffs and coves that showcase amazing ocean views. The city's hilly terrain is filled with lush vegetation. The best example is the iconic Laguna Coast Wilderness Park, offering nature enthusiasts a maze of trails and canyons.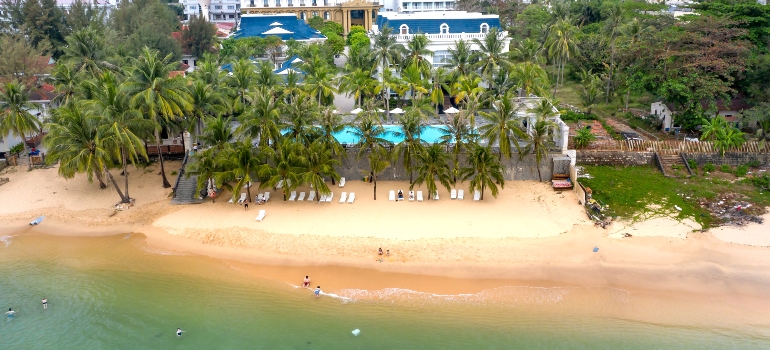 In contrast, Laguna Niguel showcases a more gentle topography. It is characterized by rolling hills, verdant landscapes, and expansive parks. While Laguna Beach is also famous for its enchanting beachfront, with renowned spots such as Main Beach and Thousand Steps Beach, Laguna Niguel boasts a more secluded and serene coastal experience. There you will find hidden gems like Salt Creek Beach and Aliso Beach Park that all movers Laguna Niguel offers would recommend as their favorite spots!
Cost of living difference
The cost of living index provides valuable insight into the financial disparities between Laguna Beach and Laguna Niguel. Laguna Beach has a 39% higher cost of living index than the national average. This means that goods and services such as dining, groceries, transportation, healthcare, and entertainment generally come at a higher price in Laguna Beach. The city's reputation and popularity as a tourist destination contribute to the increased cost of living. The average monthly expenses are around $2641. 
On the other hand, Laguna Niguel boasts a more affordable cost of living index. Residents and visitors can enjoy relatively lower expenses when it comes to everyday necessities and leisure activities. However, Laguna Beach is only slightly cheaper for everyday things. The real difference lies in the housing market. 
Laguna Beach vs Laguna Niguel: Housing options
Housing prices in Laguna Beach and Laguna Niguel differ significantly. Laguna Beach is known for its exclusive coastal properties and scenic views, and the median home price is almost $2.8M! The luxurious homes and upscale estates in Laguna Beach contribute to its reputation as a high-end real estate market.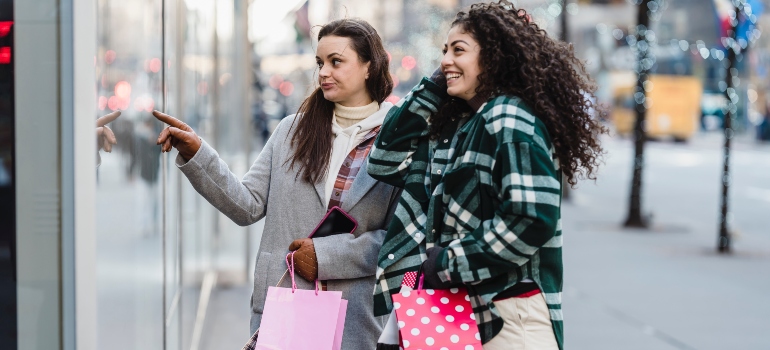 On the other hand, Laguna Niguel offers a more diverse range of housing options at comparatively lower price points. The city features a mix of single-family homes, townhouses, and condominiums, making it more accessible for those seeking affordable housing. The average home value in Laguna Niguel is $1.2M. It's still much higher than the national average, but it's significantly lower than in Laguna Beach.
Amenities
Laguna Beach and Laguna Niguel offer different types of amenities. Therefore, your lifestyle would differ from one place to the other. In Laguna Beach, the focus is on its vibrant arts scene. Numerous art galleries, studios, and theaters are located there. It is also known for its upscale shopping boutiques, fine dining restaurants, and charming cafes, creating a sophisticated and cosmopolitan atmosphere. Some of the best places to visit after your relocation with movers Laguna Beach offers include:
Main Beach: The heart of Laguna Beach, Main Beach offers a stunning shoreline, volleyball courts, and a picturesque boardwalk. It's a great place for sunbathing, picnicking, and people-watching.
Heisler Park: This oceanfront park features walking paths, gardens, and stunning views of the coastline. It's a peaceful spot for a leisurely stroll or a relaxing afternoon.
Crystal Cove State Park: Just north of Laguna Beach, this park offers hiking trails, tide pools, and historic cottages. The beach is known for its rugged beauty and is perfect for nature enthusiasts.
Laguna Art Museum: As a hub for artists, Laguna Beach boasts a vibrant art scene. The Laguna Art Museum showcases works from local and regional artists, with a focus on California art.
Laguna Niguel is much better for active recreation. The city features an extensive network of parks, trails, and green spaces. Residents of the city enjoy the amenities provided by the city's recreational centers, like fitness classes, sports facilities, and community events. While Laguna Beach focuses on art, culture, and beach-related activities, Laguna Niguel is perfect for those seeking an active and nature-oriented lifestyle.
Lifestyle difference
The lifestyle difference between Laguna Beach and Laguna Niguel is hard to miss. Laguna Beach exudes an artistic and bohemian vibe and attracts a creative community and art enthusiasts. The city's cultural events, art festivals, and establishments contribute to its trendy lifestyle.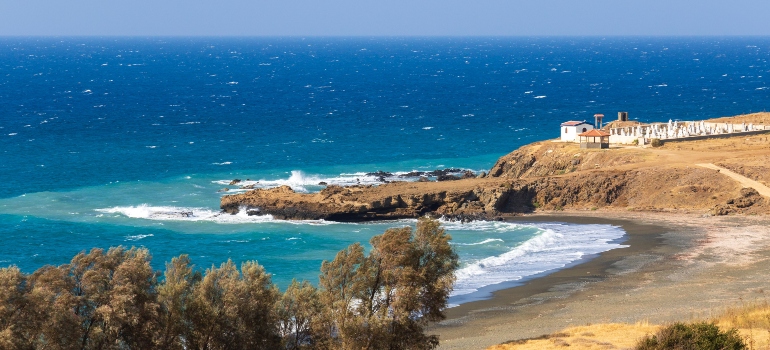 In contrast, Laguna Niguel embraces a more suburban and family-oriented lifestyle. It offers a range of recreational amenities, community events like the Summer Concerts in the Park, and well-planned neighborhoods. The emphasis on outdoor activities, parks, and family-friendly spaces creates a relaxed and inclusive atmosphere.
We hope you are one step closer to choosing a new home between Laguna Beach and Laguna Niguel!
The decision between Laguna Beach vs Laguna Niguel ultimately boils down to your desired lifestyle. Laguna Beach offers a vibrant arts scene, upscale shopping, and a cosmopolitan atmosphere. On the other hand, Laguna Niguel provides a more suburban setting with a focus on family-oriented activities. Don't forget that housing prices significantly differ between the two cities, with Laguna Beach commanding higher prices for its exclusive coastal properties. At the same time, Laguna Niguel offers a range of more accessible housing options. Once you've finally decided to pack and move, make sure to use reliable movers. Find the best residential movers Orange County has to offer and embark on this new and exciting journey!
"*" indicates required fields
What Our Clients Say
" I was in a bind with having to move during the Coronavirus problems. You were very accommodating in this tough time. "