Laguna Niguel Movers
"*" indicates required fields
Relocating isn't always easy. You want a reliable moving company with great reviews to be on your side every step of the way. That's why it's important to hear our story and learn all about the services that we offer. In 2015, a 19-year-old started Affordable Reliable Moving Company as a way to earn some extra money delivering packages on the side. Now, we're one of the finest movers Laguna Niguel locals recommend. Our team of dedicated movers is always dependable and transparent in all our professional endeavors. Don't hesitate and give as a call as soon as today.
Chose our company and make a decision you won't regret
Our Laguna Nigel movers tailor services to your specific needs. With our company, you can take advantage of all the services we offer and rest easy knowing that all your items will be delivered without a hitch. We promise to provide you with competitive prices and specialized customer service to help you stay informed throughout the process.
You can expect fluid and constant communication. Moving is our day-to-day, and we know how difficult it is to go through this process when you lack information or confidence. You can count on us for advice and specialized help. Questions about packaging or organization methods? Our team will offer you solutions.
Your Orange County moving company
Affordable Reliable Moving Company is the leading moving company in Orange County, with more than seven years of experience in relocating people and their belongings. We provide both residential and commercial moves for private and business customers alike. We are a company that plans projects exhaustively, so if you're looking for a company to trust your needs with, bet on us. With just a few clicks, you will be able to get a free moving quote. Our Laguna Nigel movers will expedite your move so that you can sit back, relax and enjoy.
Chose what sort of moving services you need
If you want to choose between some of the best Laguna Niguel moving companies, you should pick the one that has the most extensive moving services that will fit your specific needs. Here are some of the most used services our customers loved using: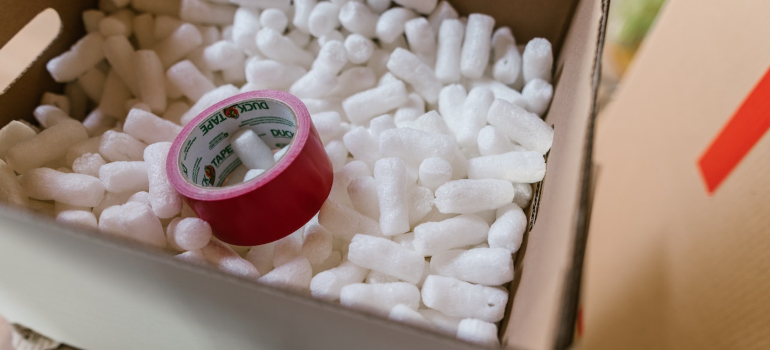 Movers Laguna Niguel services: Quick overview
When it comes to local moves, it's the most commonly used service. It's usually done in the same city, sometimes even just down the street. Office moving is also one of our most requested services, as we know how difficult it is to change your headquarters. So, besides finding a way of overcoming the stress of moving office, you need to find a reliable mover that can assist.
Therefore, with the best moving company in Laguna Niguel, you will get a stress-free relocation, and you will be able to continue with your usual work in no time. We put a lot of time and effort into our packing services as we believe this is the most important part of every move, no matter the type or size. Don't skip on our storage services. It will make your life so much easier.
Our movers Laguna Niguel have the best moving strategy
Before our team begins moving your valuables, they will visit your location to get an accurate idea of the number of objects that are going to be moved and how many vehicles, cranes, or personnel will be required. We guarantee that each member of our team clearly knows what his or her responsibilities are, so they can complete their tasks quickly and efficiently. We will put all our effort into helping you carry out your relocation. Give us a call today to learn more about our services. Whether you need local or commercial move, storage, or packing and unpacking services, we're here to help!
What's the secret to our success?
Those who work at Affordable Reliable Moving Company are committed to treating each of their clients with the same degree of care that they would provide for a close friend or relative. To achieve this, we carefully plan the details of a move in advance. When we handle relocations, we make sure that your belongings are going to arrive in the same condition that they left. In the past seven years, we had happy customers that gave us great reviews. If you want to join our community, contact us a start your own moving adventure. We will be happy to help the whole way.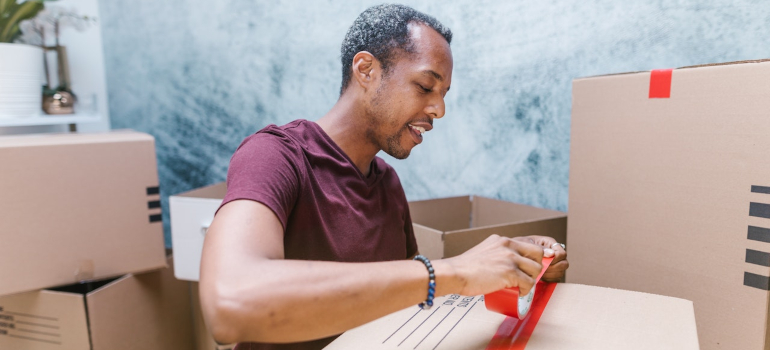 Unmatched technical resources: we take care of your move
Movers Laguna Niguel has a big fleet of vehicles that help us complete your moves. Most of these vehicles are equipped with pneumatic suspension systems that offer maximum protection during relocations in Orange County. We also have all the necessary equipment that will make it easier for us to transfer your belongings.
Therefore, you can count that all your valuable belongings will be transported with maximum safety. We have been expanding our fleet of trucks, vans, and cranes, always seeking to incorporate the most advanced technical means to guarantee the highest quality in our relocations. This allows us to offer you the cheapest prices!
Contact us today, and let Affordable Reliable Moving Company handle your relocation
If you are interested in locating a moving company in Laguna Niguel, you are in the right place. We are an expert in the transport and moving industry. So, if you need any type of information regarding moves or packing and storage services, solve your doubts by contacting us today. Additionally, you can make any type of query through our forms and free quotes. We will contact you to offer you the best moving prices. Movers Laguna Niguel will be your trusted partner and a hand you can rely on.
How it Works
Contact Us
Give us the details of your upcoming move and receive a free moving quote
from a team of trusted movers Orange County relies on.
Let Us Plan Your OC Move
Our movers in Orange County CA are here to help you achieve both
a successful and seamless relocation, with care and dedication.
Relax & Enjoy Your Day
Let Affordable Reliable Moving Company take the stress out of moving and
carefully handle your home or office relocation.
What Our Clients Say
" I was in a bind with having to move during the Coronavirus problems. You were very accommodating in this tough time. "