Living and working in Mission Viejo
Nestled in the heart of Southern California, Mission Viejo offers a remarkable blend of tranquility and vitality for those seeking an idyllic place to live and work. With its picturesque landscapes, this charming city presents a unique opportunity to embrace the serenity of nature while enjoying a thriving community. From the moment you arrive, you are greeted by lush greenery, rolling hills, and shimmering lakes that dot the landscape, creating a sense of calm and harmony. As you explore the vibrant streets, you'll encounter a lively atmosphere bustling with activity and an array of diverse amenities. The active lifestyle of Mission Viejo is evident in its numerous recreational opportunities, including hiking trails, pristine golf courses, and a vibrant arts scene. So as one of the most reliable moving helpers Orange County has to offer, we'll break down all the reasons why you should be living and working in Mission Viejo!
The job market in Mission Viejo
The job market in Mission Viejo is robust, with thriving industries and a wide range of common professions. Healthcare and medical services flourish, providing abundant opportunities for doctors, nurses, and healthcare professionals. The education sector thrives, offering teaching positions and administrative roles. The retail industry thrives, attracting sales associates and managers.
Real estate and property management sectors are thriving, too. Mission Viejo also boasts a strong technology presence, with opportunities in software development and IT support. Living and working in Mission Viejo will allow you to find the perfect job, so find the best local movers Orange County has to offer and get packing!
Embracing the cost of living
Mission Viejo strikes a remarkable balance when it comes to the cost of living. With a cost of living index of 170, slightly higher than the national average, the city offers a combination of affordability and desirable amenities. Housing costs constitute a significant portion of the expenses, but they are offset by a strong job market and higher income potential.
The median home price in Mission Viejo is $1,260,000. The city boasts excellent schools, low crime rates, and a plethora of recreational activities, creating an exceptional quality of life. Additionally, the proximity to beautiful beaches, stunning natural landscapes, and vibrant cultural hubs add to the overall appeal.
Lifestyle and entertainment in Mission Viejo
Mission Viejo offers an abundance of leisure and recreational options, ensuring there is always something for everyone to enjoy. The city is renowned for its pristine parks, including the vast Oso Creek Trail and the amazing Casta Del Sol Golf Course, perfect for outdoor enthusiasts and golf lovers alike.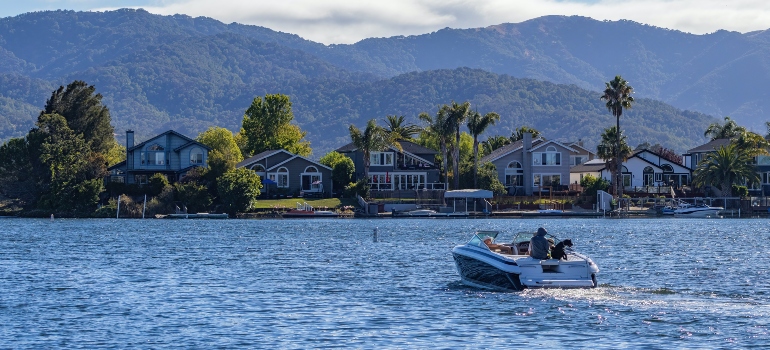 Lake Mission Viejo provides opportunities for water activities such as boating, fishing, and lakeside picnics. Residents can also explore the vibrant arts scene, with regular concerts, theater performances, and art exhibitions. In addition, the city hosts community events, sports leagues, and a variety of fitness centers, ensuring an active and engaging lifestyle.
Educational excellence is one of many reasons you should be living and working in Mission Viejo
Living and working in Mission Viejo will provide you with exceptional learning opportunities. The city boasts top-rated public and private schools that prioritize academic excellence, innovative teaching methods, and individualized attention. Dedicated educators foster a nurturing and supportive environment for students to thrive.
Mission Viejo is also home to Saddleback College, a highly regarded community college offering a wide range of associate degrees, vocational programs, and transfer opportunities to four-year universities. Additionally, the area is within proximity to esteemed universities and colleges, providing further options for higher education.
The community spirit is unmatched!
The city fosters a welcoming and inclusive environment where neighbors become friends and neighborhoods become close-knit communities. Residents actively engage in community events, festivals, and volunteer initiatives, creating a sense of togetherness and camaraderie.
The Mission Viejo Community Center serves as a hub for social gatherings, clubs, and recreational activities. It brings people from all walks of life together. If you plan to become a part of this wonderful community, one of the best moving companies Mission Viejo offers is waiting for your call!
Unveiling the culinary scene
Mission Viejo offers a diverse and exciting culinary scene that excites the taste buds of its residents and visitors alike. From casual eateries to upscale dining establishments, the city boasts a range of culinary options to suit every palate.
Fans of international cuisine can savor the flavors of Italy at Piccolino Ristorante, indulge in sushi delights at Sushi Plantation, or experience the vibrant spices of India at Natraj's Tandoori. For those seeking a modern American dining experience, Selma's Chicago Pizzeria & Taproom and The Blind Pig Kitchen + Bar are popular choices.
Recreation and outdoor activities
Living and working in Mission Viejo offers a paradise of outdoor activities and adventures. They make it an ideal place to reside no matter your age. The city is surrounded by breathtaking natural landscapes, providing opportunities for hiking, biking, and exploring scenic trails like the Aliso and Wood Canyons Wilderness Park.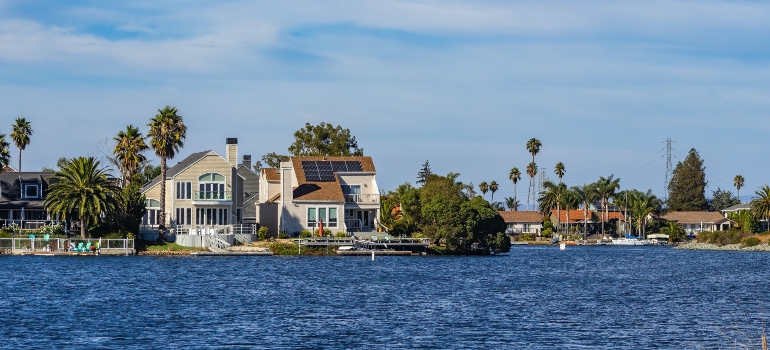 Water enthusiasts can indulge in water sports, fishing, and leisurely boating at Lake Mission Viejo. With its proximity to stunning beaches, residents can soak up the sun and enjoy coastal activities. Mission Viejo also hosts a variety of community events, sports leagues, and a vibrant arts scene.
Living and working in Mission Viejo: Expert advice for moving
Relocating to Mission Viejo can be a smooth and enjoyable experience with a few helpful tips. First, research the housing market to find a suitable home within your budget and desired neighborhood. Plan your move well in advance, hiring reliable residential or office movers Orange County offers. Notify utility providers, update your address, and transfer important documents to ensure a seamless transition. Familiarize yourself with the local amenities, such as schools, healthcare facilities, and shopping centers. Living and workingin Mission Viejo has never been easier, so we encourage your to take the first step and get packing!
"*" indicates required fields
What Our Clients Say
" I was in a bind with having to move during the Coronavirus problems. You were very accommodating in this tough time. "