Meeting Neighbors After Moving to Newport Beach
Moving to a new neighborhood can be an exciting yet daunting experience. When settling into Newport Beach, building a sense of community becomes paramount. Developing neighborly relationships and creating a welcoming atmosphere not only enhances one's daily life but also contributes to the overall well-being of the neighborhood.  It's equally important as hiring the best Orange County moving services you can find, to help you relocate to your new home. If you take the time and get to know your neighbors, you can establish a support system and feel a sense of belonging in their new surroundings. To help you out so you don't feel isolated in your new area, we will explore the importance of meeting neighbors after moving to Newport Beach, the benefits of building a sense of community, and practical tips to help newcomers integrate into the vibrant Newport Beach neighborhood.
Why is meeting neighbors after moving to Newport Beach important? 
Meeting neighbors after moving is crucial for your own well-being. When you connect with your neighbors, you create a support system nearby. Having friendly faces around can make you feel safer and more secure in your new environment. Interacting with neighbors helps combat feelings of loneliness and isolation, as it fosters a sense of belonging. It provides an opportunity to build friendships, share experiences, and create a social network.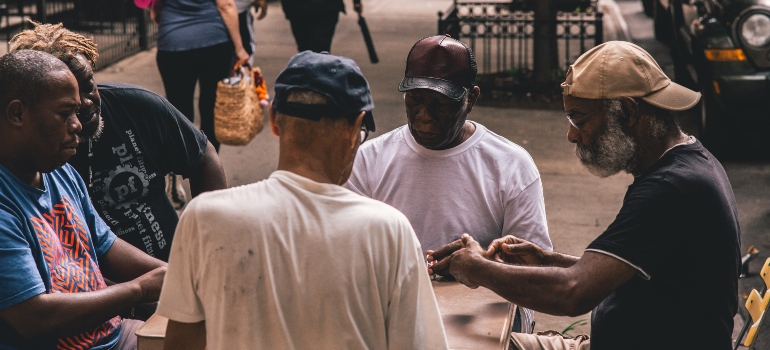 Additionally, neighbors can offer helpful information about the local area, such as recommendations for services, shops, and community events. That said, here are the six proven ways you can interact with the people next door and establish connections with them.
Introduce yourself after moving 
Take the initiative to introduce yourself to your neighbors. Knock on their doors or approach them when you see them outside. Smile, be friendly, and let them know you've recently moved in. This simple gesture can lay the foundation for future interactions. Additionally, exchange contact information with your neighbors to stay connected. Offer a helping hand if they need assistance with anything. Remember to maintain a positive and open attitude to foster a sense of community. As an icebreaker, you can recommend them the furniture movers Orange County offers you have used, in case they ever need their services. 
Host a housewarming party 
Hosting a housewarming party is a fun and exciting way of meeting neighbors. Start by creating invitations and delivering them to the houses nearby. Keep the event casual and relaxed so people feel comfortable attending. Prepare some snacks and drinks, and consider organizing some simple icebreaker games or activities to encourage interaction.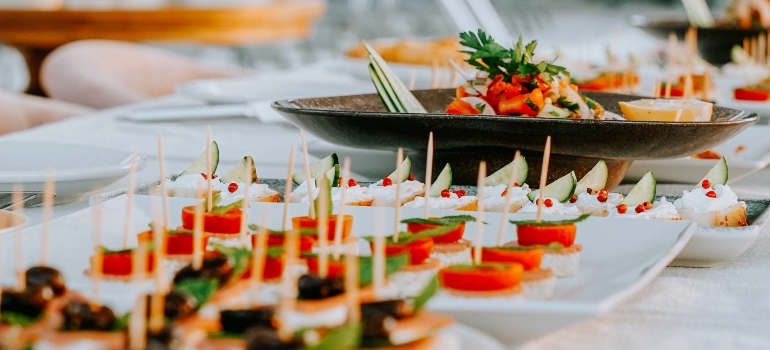 Decorate your home to make it warm and inviting. Greet your neighbors warmly as they arrive, and take the time to introduce yourself and engage in conversations. Remember to express your appreciation for their presence and foster a friendly atmosphere to foster future connections.
Attend community events 
To find local community events, check online platforms like social media, community websites, and event directories for Newport Beach. Look out for neighborhood newsletters or bulletin boards for upcoming gatherings. Joining local groups and organizations can also keep you informed about events. When attending these events, be approachable and friendly, initiating conversations with others. Participate in activities or volunteer for community initiatives to connect with like-minded individuals. Don't forget to exchange contact information and follow up with potential new friends.
Use shared amenities
Many residential communities offer a variety of shared amenities such as swimming pools, fitness centers, community lounges, or outdoor spaces. Make a point to visit these areas regularly, as they provide opportunities for casual interactions with other residents. Strike up conversations while swimming, working out, or relaxing in the communal areas. Participating in group activities or classes organized within these amenities can also foster connections. 
Join local groups or clubs
Joining local groups or clubs is a fantastic way to make friends in your new area. Look for groups that align with your interests and hobbies, such as:
Sports teams
Book clubs
Art classes
Volunteer organizations
These groups provide a common ground and shared activities, making it easier to connect with like-minded individuals. Attend regular meetings or events, actively participate, and show genuine interest in getting to know others. Engage in conversations, ask questions, and be open to forming new relationships. Building friendships within these groups can lead to a sense of belonging and a supportive network in your new community. The moving companies Newport Beach provides can give you some recommendations for these clubs and groups as they are members of the local community, so make sure to ask them for advice!
Volunteer!
Volunteering is a wonderful way to make friends in your new area while giving back to the community. Start by researching local organizations, charities, or non-profits that align with the causes you care about. Reach out to them directly to inquire about volunteer opportunities. Websites like VolunteerMatch and Idealist can also help you find volunteer positions based on your location and interests.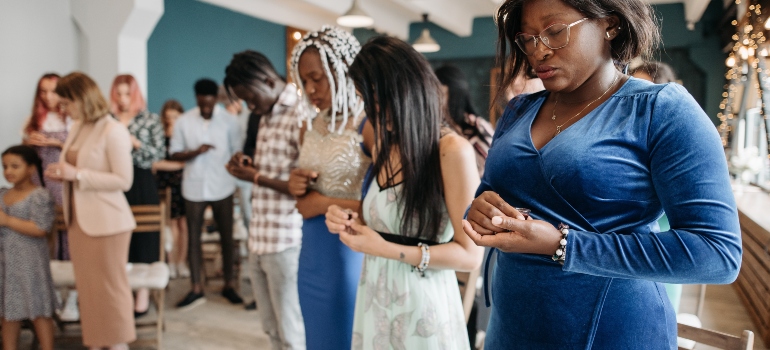 Additionally, community centers, libraries, and religious institutions often have volunteer programs or can provide information about local initiatives. You will definitely see some of your neighbors in these places once you get active!
Meeting neighbors will be an exciting adventure!
As we've seen, there are numerous ways of meeting neighbors after moving to Newport Beach. There are many online resources that can help you get active in your local community, but start off with the good old-fashioned knock on the door! Introduce yourself as soon as you arrive, and you'll immediately leave the impression of a good neighbor. We understand that you may feel stressed and anxious as you are changing your surroundings, but why move to Newport Beach if not for the lovely community this city offers!
"*" indicates required fields
What Our Clients Say
" I was in a bind with having to move during the Coronavirus problems. You were very accommodating in this tough time. "