Most popular residential areas in Orange County
Orange County is still one of the most desired areas to move to. Whether you're looking for a better salary or calm neighborhoods, be sure this area is the right choice. The question is: what particular place in Orange County is right for you?  To answer this, make sure to take a look at this guide on popular residential areas in Orange County. After you pick your next home, make sure to contact us at Affordable Reliable Moving Company Orange County. As one of the most highly skilled and capable movers on the market, we ensure that each of our clients has a safe moving journey. Professional service and a friendly crew are what Orange Count residents know us for. Therefore, grab a phone and give us a call as soon as you decide on moving dates!
Current top residential areas in Orange County
Orange County, in general, boasts cultural diversity, lots of greenery strong economy, and more. That being said, it's easy to spot why this area is so popular for those who consider changing their location. However, some residential areas are rated as the best due to various factors. The crime rate, economy, job market, culture, and environment are just some of them.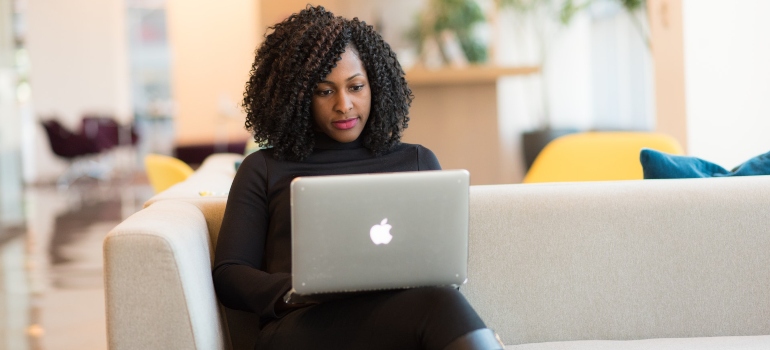 The stats below show who moves to Orange County's top places and why:
Remote workers and job-seekers (57%) –  People are driven by career advancements and options for better income.
Families (31%) – Great schools, and safe and walkable areas are common reasons for families to move to OC.
Retirees (12%)- Those who wish to begin a new chapter after retirement choose to seek comfort and peace in Orange County.
Laguna Niguel
If your goal is to move to a calm and peaceful place with scenic views, Laguna Niguel is one of the places to consider. There are many reasons why Laguna Niguel's population is growing every year. First, the crime rate is among the lowest in Orange County, which is why families prefer it so much. The streets are well-lit, and the community is quite helpful and welcoming. In addition, the economy of Laguna Niguel allows a financially stable lifestyle. Furthermore, a work-life balance isn't a luxury, but a regular thing. The community appreciates the balance between work and leisure time. You'll notice that the people of Laguna Niguel love the outdoors. The place is famous for its plethora of hiking trails and camping areas, as well as outstanding landscapes.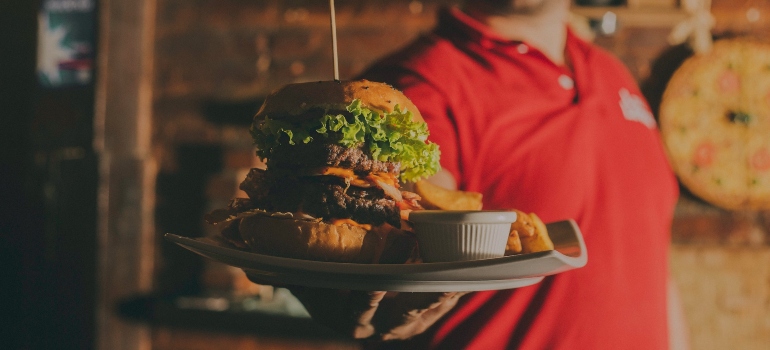 Over 20 parks in Laguna Niguel neighborhoods show how important are open spaces to the residents. Rest assured there won't be a lack of spaces for dog-walking, morning runs, outdoor exercises, or long walks with your closest ones. But first, take a look at some of the best movers Laguna Niguel residents highly recommend!
Laguna Beach
Moving to Laguna Beach is entirely worth it. This beautiful place doesn't boast beautiful beaches and mesmerizing sunsets only. The residents of Laguna Beach benefit from a strong economy and comfortable financial situations. Plus, it's possible to land one of the many remote job positions. Remote vacancies have become a regular thing in OC, and Laguna Beach is not an exception. Life in Laguna Beach goes at a moderate pace, which is why people find it easier to maintain a work-life balance. If this is what you want for yourself, it's a good idea to start browsing movers Laguna Beach as soon as possible.
Art is a big deal for the people of Laguna Beach. The city hosts the Festival of Arts at Laguna Beach which includes some of the most amazing fine art exhibitions you'll ever see. The fact that art classes are increasingly popular speaks further of the positive influence art has on Laguna Beach locals. Wine and dining are also special experiences you shouldn't miss out on once you relocate there. In fact, Laguna Beach wines will make you fall in love with wine-making artistry.
Dana Point
Another one-of-a-kind top place in Orange County is Dana Point. Here's where you enjoy not only lots of living options, but a completely different lifestyle. From the moment you wake up, Dana Point coffee spots wait for you to get cozy and try out various coffees and beverages These are the places where you'll notice freelancers and small business owners working on their projects. Furthermore, Dana Point also boasts amazing restaurants favorite among foodies. No matter if you look for a place for a friendly gathering or date night, rest assured you'll find it in Dana Point. A pleasant atmosphere is always accompanied by delicious food in restaurants like Pacific Coast Hwy and Craft House.
People of Dana Point tend to live quite active lifestyles. Moreover, the city is a sought-after surfing destination. Ever since the 1930s, Dana Point has remained a famous place with great waves. If you wish to gain some surfing skills and make your summer vacations entertaining, you can join a surf school with people of all ages! But before that, search and hire movers Dana Point locals deem reliable.
Garden Grove
Rest assured that hiring top movers Garden Grove is the right decision for the following reasons:
Garden Grove is another place in Orange County with a strong economy and entrepreneurial-friendly surroundings.
Population density is one of the top reasons to relocate to Garden Grove. The community tends to be more laid-back and welcoming to new residents.
The low crime rate is also why people move to Garden Grove.
Lake Forest
Would you like to live in a peaceful place that has all you need at hand? Lake Forest might be your next moving destination. By moving there, you get to know what high-quality living looks and feels like. Although on a pricier end of the spectrum, Lake Forest boasts a strong economy.  Salaries go beyond the national average,  plus there's no shortage of job vacancies. Jobs in the IT field, finances, education, healthcare, and manufacturing are frequently in demand.
Before you begin searching for top movers Lake Forest has on offer, learn more about the neighborhoods. In Lake Forest, you can't make a mistake whether you choose to live in Serrano Place, Portola Hills, or any other neighborhood. Each of them has unique streets lined with beautiful homes, a plethora of restaurant options, parks, etc.
Yorba Linda
If you prefer quiet and peaceful areas with low crime rates, Yorba Linda might be the best place for you. Located in the northern part of Orange County, this town provides a safe environment and comfortable living. House prices go slightly above the national average, however, the economy remains strong. Yorba Linda is pleasant for basically everyone.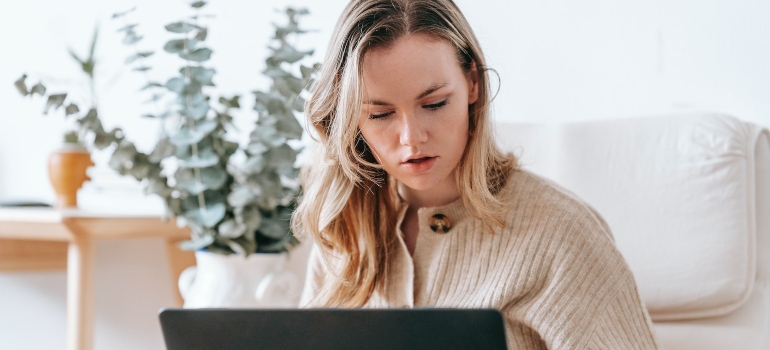 In Yorba Linda, there are plenty of options for outdoor activities. You'll notice that residents often go hiking and camping. Bike riding is another favorite pastime activity. Therefore, if you enjoy occasional outdoor journeys, then moving to Yorba Linda will be extra exciting. Just make sure to book movers Yorba Linda residents recommend.
Other reasons why moving to popular residential areas in Orange County is a good idea
Besides plenty of livable options, Orange County's economy is another strong motivator for those on the move. Although taxes tend to be on a higher end of the spectrum, salaries surpass the national average. The number of job vacancies in IT and creative industries is growing, which is why aspiring young professionals often move there. Plus, lots of remote positions are available. Overall, life in Orange County has been made easier and more convenient in so many different ways.
High safety rate
Orange County has one of the lowest crime rates in the state of California. The fact that lots of families relocate there shows that top Orange County places have come a long way. Whether you move to Laguna Beach or Yorba Lina, rest assured you'll enjoy safety and protection. So, wait no more and hire professional packers and movers to help you handle the transition.
Low unemployment rate
Since the year 2020, the unemployment rate in Orange County fell from 15% to a surprising 2,4%. The rise of remote vacancies contributed to the recovery of Orange County's job market. Furthermore, Orange County became a desirable area for aspiring professionals and small business owners. Migration of workforce and entrepreneur-friendly atmosphere helped Orange County cities re-establish as the sought-after inbound moving destinations.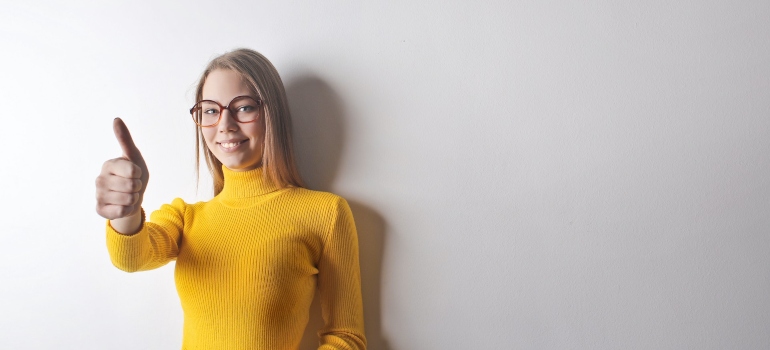 Research and hire professional Orange County movers
It's important to have credible movers helping you to handle all moving tasks. The goal is to move peacefully, without stress. So, it's best to start looking for top-tier local movers Orange County has as soon as you decide where your next home will be. The reason is simple – the sooner you find the company, the easier it will be to organize everything step by step.
How to recognize legit movers from fraudulent ones
There are so many credible Orange County movers, and yet there are those that don't have your best interests at heart. So, it's important to learn how to distinguish legit companies. A quick background check will show you whether the company is worth your time (and money):
Credentials – First, check the company's credentials. Licenses and certifications are indicators that the company operates within the legal framework. Contact only residential movers Orange County that hold all needed licenses.
Packing services – Pay attention to the range of services any particular company provides. You might have special items, like a piano, that need extra effort. Or, maybe you're moving an entire art/music studio, which calls for special moving help. The more services a company provides, the better.
Experience – This is yet another important aspect many tend to ignore. A company's work history speaks of its expertise and skills in any particular moving endeavor. Therefore, if looking for trained long-distance movers, check how many successful long-distance moving projects the company has in its record. Customer reviews might give you more information.
Free moving estimate – Keep in mind that top-tier moving companies provide a completely free moving estimate.
Fraudulent moving schemes tend to invest more in their website's appearance. Plus, they put a lot of effort into amounting to lots of detailed, five-star comments on various public platforms. That being said, pay attention to the company's establishment date. The company that amounted so many positive reviews shortly after its establishment is far from being a legit one.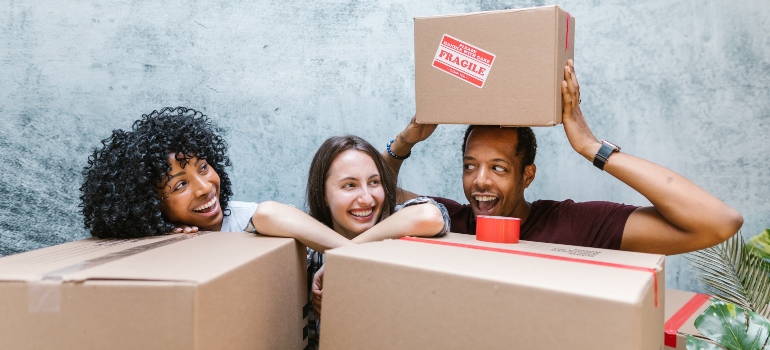 Plan your post-moving days
Don't expect to unpack all your goods right after the move and hit the beach. A thoroughly organized move is an easier, but also an energy-consuming endeavor. Quality rest is therefore something you must think about in advance. So, don't plan anything other than a rest time once you enter your new home. Also, make sure to extend the storage rental period for a few more days.
Research as much as possible about the top residential area in Orange County
Learning about popular residential areas in Orange County will prepare you for an upcoming move. Besides basic trivia, find out more about local restaurants, pubs, shops – basically anything that interest you. That way, you'll choose the place that suits you the most and keep yourself motivated throughout the moving process. Moving is tiring and consumes lots of your time. Therefore, it's important to remember why are you moving in order to stay on track. Relocating to any of the above-mentioned Orange County places is worth the effort. So, make sure you have the right team of movers to assist you and the whole process will run with ease!
"*" indicates required fields
What Our Clients Say
" I was in a bind with having to move during the Coronavirus problems. You were very accommodating in this tough time. "