Moving from Aliso Viejo to Anaheim: what to expect
When people prepare for a relocation, they rarely think about the differences between the place they are leaving and the place they are moving to. So, the best thing to do is to inform yourself about the new place before the relocation starts. There are many differences and similarities between Aliso Viejo and Anaheim. So, let us point them out, so you are prepared for moving from Aliso Viejo to Anaheim. Once you read this guide by OC moving services, you'll have a better idea about how your life will change and if the change will be a big one or smaller in scale.
Moving from Aliso Viejo to Anaheim means moving to a bigger city
Once movers Aliso Viejo relocate you to Anaheim, you will probably feel slightly shocked. You are moving from a city with a population of around 50000 people into a city with around 350 000 people. So, moving into a 7 times bigger place will have its pros and cons. Let's start by looking into the pros of moving from Aliso Viejo to Anaheim.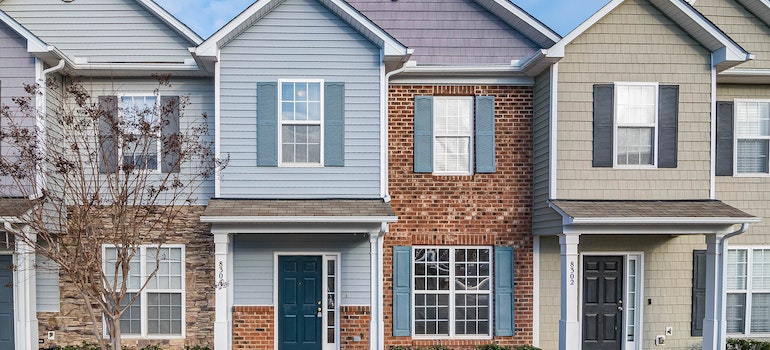 Pros of moving from a smaller city to a bigger one
While it is usually a pretty big shock, that kind of a move has its good sides. For example, a bigger city provides more opportunities. If you didn't have a lot of chances to find a job in Aliso Viejo, it doesn't mean you won't have opportunities in Anaheim. Anaheim is home to more businesses than Aliso Viejo. Also, a bigger population means more civil service and government jobs.
Another good reason to move to the bigger city is education. If you are a student or have kids, you will love Anaheim. It has more schools than Aliso Viejo, and once movers Anaheim CA relocate you, you will see the difference. You have a wider variety of choices in Anaheim. You can choose between higher-ranking schools for yourself or your kids. So, with more options comes a bigger quality of life.
Cons of moving from Aliso Viejo to Anaheim
While bigger cities provide more options for you in education and business, there are still some bad sides to moving to a bigger city. For example, due to being smaller, Aliso Viejo is considered safer. People who like to put their safety first will take this as important data.
Also, lifestyle is significantly different once you move to a bigger place. If you are used to a tranquil way of life, you will be surprised by how different things can be in a new place. Everything, from nightlife to traffic, becomes faster, and you have to adapt to how most people live. It's a big contrast to the slow-paced lifestyle of suburban people.
The weather is pretty much the same
While these two places are vastly different when it comes to size, their climate is the same. The distance between Aliso Viejo and Anaheim is around 23 miles. Since they are so close to each other, they belong to the same climate region.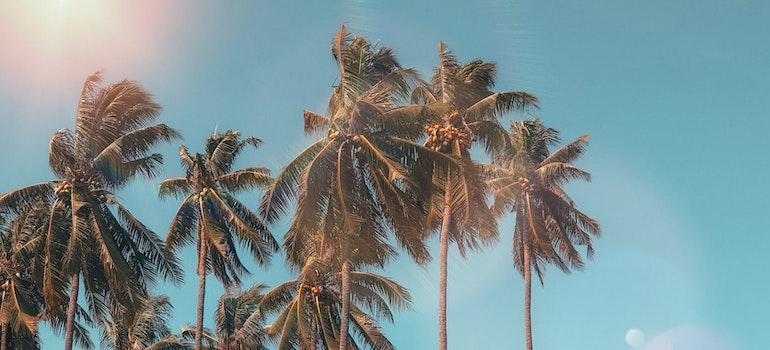 So, what's the weather like?
Well, both of these cities belong to the "South coast cities" group. So, they both have borderline hot semi-arid climates. That means that the air is dry throughout the year, and humidity is very low. Also, summers are very hot, with a lot of sunlight throughout the year. Sometimes it can get up to 110 degrees during the summer. Winters are pretty weak, on the other hand. The temperature never goes below 45 to 50 degrees.
This gives you a good picture of how to prepare. While people tend to focus on what clothes to buy before the relocation, you won't have to do that. Your clothes will be perfect in Anaheim, just as they are.
Expect a lot of tourists
Depending on whether you will live in the suburban area or downtown, you will meet a lot of tourists after moving from Aliso Viejo to Anaheim. From Angel Stadium of Anaheim all the way to Disneyland, Anaheim has a lot to offer. That's why thousands of people visit it on a daily basis. It is especially attractive during the summer, so people flood the city at that time of the year.
If you're into creating new friendships and meeting new people, you will love it here. Also, tourism brings a lot of jobs to Anaheim, so be prepared that you will maybe work with people from other areas of the country or even from the world. So, make sure you're into it before you move. Many people don't like having too many people they don't know in their neighborhood. If that's the case, you should live in suburban areas. Your peace is guaranteed if you move to suburban areas.
Anaheim is growing
While Anaheim has many attractions, from big stadiums to Disney theme parks, they aren't stopping. Anaheim is planned to expand. The whole area around the Angel Stadium is planned to be rebuilt, upgraded, and made suitable for tourists. So, there is no reason to fear that you won't find a job. A lot of capital is flowing into Anaheim, and your life standard will probably improve after moving from Aliso Viejo to Anaheim with some really good moving services you can find in both of these places.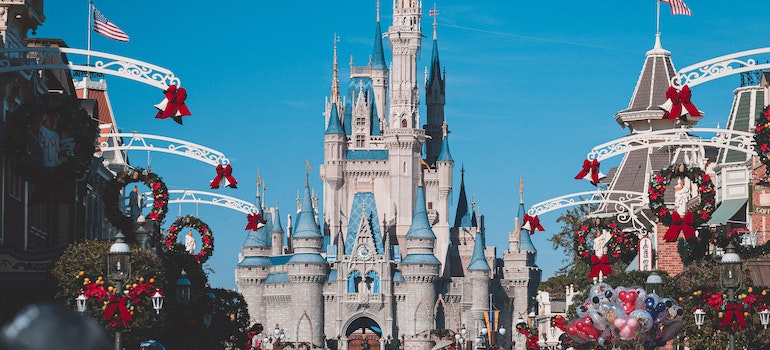 Expect a more diverse environment after moving from Aliso Viejo to Anaheim
While Aliso Viejo is pretty diverse, Anaheim is even more racially and culturally diverse. You will meet people of many different races and religions. So, prepare to have an open mind and willingness to learn about others. One great trait of the people of Anaheim is tolerance. They are accepting of everyone as long as people respect each other. So, if you are a person who wants to meet new cultures and religions and respect diversity, find a company that provides good delivery service Orange county and begin moving from Aliso Viejo to Anaheim.
"*" indicates required fields
What Our Clients Say
" I was in a bind with having to move during the Coronavirus problems. You were very accommodating in this tough time. "