Moving from Aliso Viejo to Mission Viejo
Before moving from Aliso Viejo to Mission Viejo, you should first get to know the city in a bit more detail. We from Affordable Reliable Moving Company will delve into the charm of Mission Viejo and what makes it a compelling destination for relocation. From its picturesque landscapes and vibrant community to its thriving economy and recreational offerings, Mission Viejo promises a fulfilling and enriching lifestyle. Whether you're seeking a new place to call home or contemplating a move, join us as we uncover the captivating appeal of the city and why it might be the perfect destination for you.
About the Mission Viejo and Aliso Viejo
Aliso Viejo and Mission Viejo are two neighboring cities in Orange County. Aliso Viejo, a relatively newer city, has a population of around 50,000 residents. It is known for its modern planned community and prides itself on its family-friendly atmosphere, top-notch schools, and a variety of recreational amenities.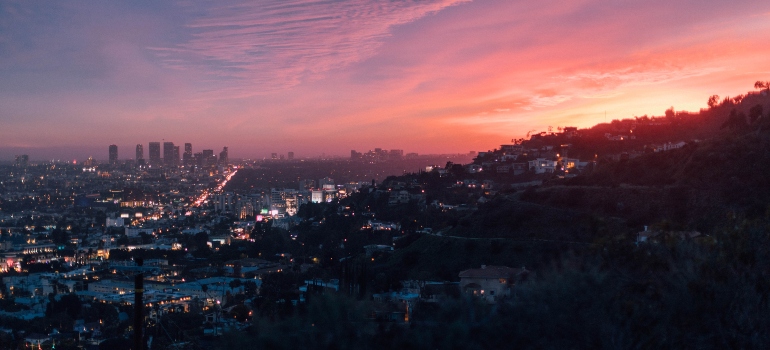 In contrast, Mission Viejo is a well-established city with a larger population of approximately 96,000. It stands out as one of the first and largest master-planned communities in the United States. Mission Viejo's carefully planned layout includes numerous parks, well-designed neighborhoods, and a host of community facilities catering to residents' diverse interests. The city's rich history and strong community spirit contribute to its appeal. Mission Viejo is an attractive destination for those seeking a well-organized, cohesive living environment.
Location and Accessibility
Mission Viejo's strategic location between Los Angeles and San Diego makes it a desirable destination. It offers easy accessibility to bigger cities with excellent road infrastructure.  Additionally, public transportation options like buses and Metrolink trains provide efficient connections to both Los Angeles and San Diego. The city itself is very well connected, so your chosen furniture movers Orange County offers would have the easy task of making your relocation a smooth experience. With its central position and accessible transport links, the city serves as a convenient hub for residents and visitors. It is an ideal location for those seeking a balance between city amenities and suburban tranquility.
Cost of Living
Mission Viejo's cost of living reflects its desirable lifestyle but tends to be higher than average. The city's median household income is around $126,000, offering residents a comfortable income. However, this is offset by the relatively high average cost of housing, with median home prices exceeding $1,1M.
On the other hand, Aliso Viejo presents a slightly more affordable living option. The median household income is around $122,000, but the average cost of housing is relatively lower, at around $902,000. Finally, groceries and amenities are in the same pricing range, so you will not experience any difference in living costs after moving from Aliso Viejo to Mission Viejo. 
Job opportunities
Aliso Viejo and Mission Viejo offer distinct yet interconnected landscapes within the job market. Aliso Viejo boasts a burgeoning tech sector, with numerous software companies and startups taking root in its vibrant business community. The city's emphasis on innovation and technology has resulted in a plethora of job opportunities in fields such as:
Software development,
IT,
Digital marketing.
On the other hand, Mission Viejo presents a diverse array of job prospects, ranging from healthcare and education to retail and hospitality. Its strong healthcare presence, including hospitals and medical facilities, provides a steady stream of employment in the medical field, while its shopping centers and entertainment hubs contribute to retail and service sector job openings.
Neighborhoods
Two of the most popular neighborhoods in Mission Viejo are Canyon Estates and Hillcrest. They both showcase the essence of Mission Viejo's allure – a blend of nature, family-oriented living, and a sense of belonging. Canyon Estates provides a serene and scenic living experience. Residents can enjoy access to hiking trails and green spaces, fostering an active outdoor lifestyle. The neighborhood also offers spacious homes with modern amenities, ideal for families seeking comfort and tranquility.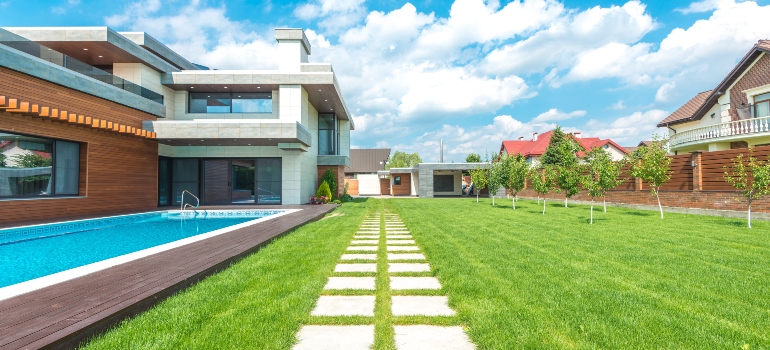 On the other hand, Hillcrest presents a vibrant and family-friendly community atmosphere. It has well-maintained parks, playgrounds, and recreational facilities, so it caters to the needs of residents of all ages. Hillcrest's proximity to schools and shopping centers enhances convenience for families and makes our movers Mission Viejo offers have their hands full all year long!
Demographics and Safety
Mission Viejo boasts a diverse population, with a median age of 45.3. The city's demographics highlight a low poverty rate of 4.84%, contributing to its thriving and prosperous community. Notably, the city has earned a well-deserved reputation as one of the safest communities in the nation for populations under 100,000. Its commitment to public safety creates a secure environment for its residents. Mission Viejo also celebrates its cultural diversity, with the five largest ethnic groups being White (Non-Hispanic) at 62.1%, followed by Asian (Non-Hispanic) at 13.7%, White (Hispanic) at 10.2%, Two+ (Hispanic) at 4.25%, and Two+ (Non-Hispanic) at 4.22%.
Lifestyle and Amenities
Mission Viejo offers an appealing lifestyle with its pleasant weather and Mediterranean climate. It features mild winters and warm summers with very little precipitation. Residents can enjoy various outdoor activities, including hiking, biking, and picnicking in its many parks. If you are a golf lover, The Arroyo Trabuco Golf Club is the place to be with its perfect course and excellent facilities.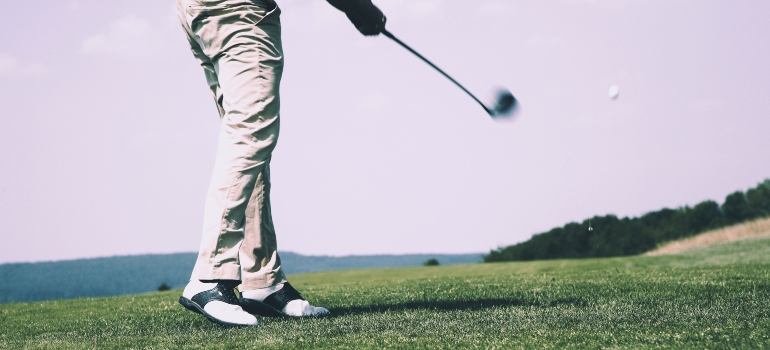 Also, Lake Mission Viejo is one of the most popular outdoor spots that allows fishing, boating, and lakeside relaxation. The city's vibrant community fosters a family-friendly atmosphere, hosting events and activities for all ages, so you will enjoy your stay as soon as you move from Aliso Viejo.
Moving from Aliso Viejo to Mission Viejo Will Be an Exciting Journey!
All in all, moving from Aliso Viejo to Mission Viejo opens the door to many new possibilities. You can enjoy a quieter suburban life while still being very well-connected to some of the largest cities in California. You will find everything that you need there, from safe neighborhoods to fantastic nature and quality housing opportunities. All you have to do to get started is contact reliable movers Aliso Viejo has to provide and start packing!
"*" indicates required fields
What Our Clients Say
" I was in a bind with having to move during the Coronavirus problems. You were very accommodating in this tough time. "