Moving from Dana Point to Laguna Niguel
With its beautiful harbor views and many marine activities, Dana Point has been a nice home to many. But just a short drive away lies Laguna Niguel, a city that can bring about the change you were looking for. Moving from Dana Point to Laguna Niguel may seem like a minor shift on the map, but it can provide different lifestyles, amenities, and opportunities. If that seems like something you were seeking, read on and discover the essential things to know when considering this move—that way you will be well-prepared for this new chapter in your life.
These Cities Are Practically Next to Each Other
Dana Point and Laguna Niguel are neighboring cities in Orange County. They are situated just 5-6 miles apart and that proximity makes transitioning from one to the other relatively straightforward. However, despite this closeness, each city exudes its distinct character and charm. The captivating harbor and marine allure of Dana Point offer a coastal experience that's hard to match. In contrast, Laguna Niguel is more about parks and community spaces dotting its landscape. An intriguing piece of trivia is the origin of their names: Dana Point was christened after Richard Henry Dana Jr., a notable 19th-century author. On the other hand, Laguna Niguel combines Spanish and Juaneno Indian linguistic influences, reflecting its rich history.
Living in Both of These Places Costs a Bit More but It's Worth the Extra Buck
Relocating often brings the financial implications into sharp focus. Dana Point has always been a magnet for those seeking coastal living and therefore a bit more expensive. But how does Laguna Niguel fare in the financial comparison? The city offers a diverse range of housing options, from upscale neighborhoods to more budget-friendly areas. On the whole, its cost of living is slightly above the national average, but it's in line with many Orange County counterparts. This balance of luxury and affordability makes it an attractive option for many. Interestingly, Laguna Niguel is one of California's initial master-planned communities. This innovative approach to urban planning has significantly influenced its housing market and overall cost structure over the years.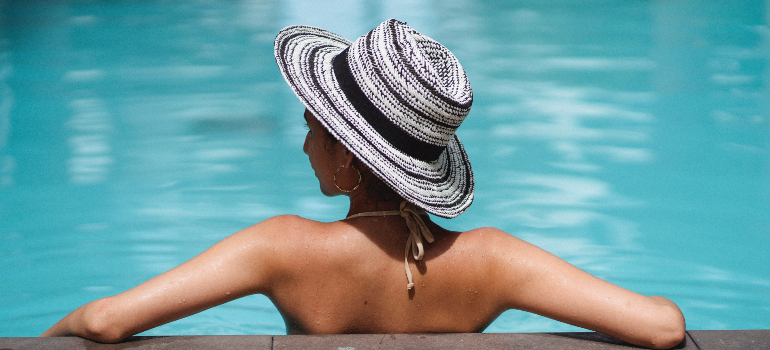 Coastal Lifestyle Vs. Outdoor Fun in the Parks
Although these two cities are pretty close to each other, relocating from one to the other is a significant change for anyone. Dana Point is more oriented towards marine life, drawing people to its beaches and ocean activities. On the other hand, in Laguna Niguel, the expansive parks and intricate trail systems are the focal point of everyone's lifestyle there. This city is perfect for those who cherish outdoor adventures on land. Additionally, the city is punctuated with community events that foster a sense of belonging among its residents. As one transition from the coastal charm of Dana Point to the community-driven ambiance of Laguna Niguel, it's essential to embrace the new experiences and opportunities that come with the change
Laguna Niguel's Education System is of High Quality
Relocating between these two cities means becoming part of the Capistrano Unified School District, known for its high-quality schools. That means families can rest assured their kids will have a good education after the move. However, each school is a story for itself, so it would be a good idea for each parent to do some research on the available institutions and decide which will be the best for their child. To be able to fully commit to this task, parents can hire professionals to do the boring relocation stuff for them, For example, they can use packing services Orange County offers.
In essence, while relocating might introduce new educational environments, the commitment to excellence in the region remains unwavering.
Transportation and Commuting
When it comes to roads that are relevant for those who opt for moving from Dana Point to Laguna Niguel, there are a few that come to mind. The breathtaking oceanic views of Pacific Coast Highway, make this road a favorite for many. However, the I-5 freeway often serves as a quicker alternative, especially during peak hours. These two cities are pretty close, so you can commute to your old job should you choose to keep it. For those not keen on driving, the Orange County Transportation Authority (OCTA) provides efficient bus services, connecting various parts of the county.
Although the actual move shouldn't be complicated in terms of traveling, it's still better to rely on the pros to do it. The reliable moving companies Orange County is home to are well-versed with the local routes and traffic jam times. If you think a DIY relocation is a better fit for you, explore the ideal route and stick to the hours when not many people go to or from work.
How to Hire the Right Movers
Relocating, even if it's a short distance, requires careful planning and execution. While there are several moving companies in the area, not all of them will do the job in the same way. For instance, hiring experienced movers Dana Point residents trust is the best way to go.
When selecting a moving company, consider the following:
Reputation. Check online reviews, ask for references, and speak to past clients.
Experience. It often translates to expertise in handling various moving challenges.
Insurance and licenses. Ensure the movers are licensed and insured.
Transparent pricing. Get a detailed quote.
Equipment and Resources. Ensure the company has the necessary equipment and manpower to handle your move.
Integrating into the Laguna Niguel Community Is Easy
Humans are social creatures that need to feel part of the group. When you move to a different city, you should try to immerse yourself in the local community. There are several ways to do that in Laguna Niguel.
Local events. Laguna Niguel hosts a variety of events throughout the year, from farmers' markets to cultural festivals.
Community groups. There are numerous clubs and organizations tailored to different interests, be it arts, sports, or community service.
Meeting neighbors. A simple gesture like introducing yourself to your neighbors can go a long way. They can provide insights into the neighborhood, recommend local businesses, and perhaps even suggest reliable movers Laguna Niguel can provide.
Local businesses. Support local businesses by shopping and dining locally. That way you will meet the local business owners and other residents.
Volunteer. Volunteering is a fulfilling way to give back to the community and make new connections.
Is Moving from Dana Point to Laguna Niguel a Good Idea?
Moving from Dana Point to Laguna Niguel offers a fresh perspective on Southern California living. While both cities have their unique charm and attractions, moving from one to the other changes a person's life. As with any move, there will be challenges, but you can turn them into opportunities with the right knowledge and mindset.
"*" indicates required fields
What Our Clients Say
" I was in a bind with having to move during the Coronavirus problems. You were very accommodating in this tough time. "