Moving from Newport Beach to Orange – a complete guide
Relocation must be something you are looking forward to. Everyone gets so excited once the time for the move arrives, especially if they are moving from Newport Beach to Orange. The reason for this lies in the city itself. It seems as though Orange has it all – perfect weather, a relaxed atmosphere, stunning beaches, and many more charming things. It is truly no wonder people choose to get OC moving services and relocate here. However, to make the final decision, it is best you carefully weigh all the pros and cons of both of these places. Only then will you be sure you will not regret your choice later on. That is why we are here! We will go over the most important differences between these two places that are necessary for a person to know before moving.
Why are people moving from Newport Beach to Orange?
Orange is a magnificent city that has a lot to offer to its residents. There are so many advantages of relocating from Newport Beach to Orange. In order to get a better understanding of this place, we will go over the basic information about the City of Orange and then dive into:
The cost of living
The income
Job market
Transportation
Weather
Educational institutions
About Orange, CA
For those who are not familiar with Orange, it is a city in California with around 139,322 residents. It stretches across 66,86 square kilometers. This city is usually referred to as a major city, but one that has an ambiance of a small town. Of course, there is a reason for that. The City of Orange, which was incorporated on April 6th, 1888, has a significant number of residences in its Old Town District that date back to even before 1920. Living in such a historic town with all those well-preserved old homes is a dream come true for many. If you enjoy living in such an environment, we definitely recommend finding one of the best moving companies in Orange CA, and starting your life in this beautiful city.
The cost of living
The cost of living in Orange is significantly higher than the national average, be it when it comes to housing or paying for some other necessary things, such as utilities, groceries, transportation, and so on. However, moving here is worth the money due to all the opportunities Orange, CA, offers.
The housing
Orange is quite expensive when it comes to housing if we compare the prices in this location with the national average prices. To be exact, the median home value in Orange is around $680,300, which makes it almost three times more expensive. On the other hand, when it comes to the median rent, the difference is not that great, although it is still present. The median rent in Orange amounts to $1,857. In addition, it is important to mention that 59% of people here own their homes, with 41% of them renting them.
Other costs
If we use the number 100 to indicate the national average cost of living, then the overall cost of living index in Orange would be around 164. The cost of groceries would be 103.4, and transportation would be 112. Goods and services such as restaurants, entertainment, clothing, and other similar things would be as much as 156. On the other hand, health and utilities are lower than 100. The health is 93.4, and the utilities are 96.5.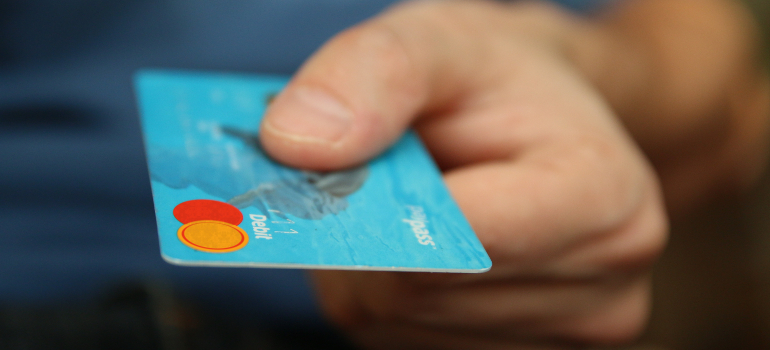 The income
Although it is true that prices of housing and amenities in Orange are high, so is the income. To be precise, the median household income is $96,605, and the median individual income is $39,198. However, around 30% of the population here have a median household income greater than $150,000 and a median individual income greater than $65,000.
Job market
A wide mix of retail trade, healthcare, social assistance, manufacturing, public administration, and many more make up Orange's broad economic foundation. Some of the major employers in this place include the Walt Disney Company, the University of California – Irvine, and St. Joseph Health. Thanks to this wide range of business activity in this location, the City of Orange has a presence on a local, national, and worldwide level. The unemployment rate is only 3%. On the other hand, the percentage of the population that find themselves below the poverty line is slightly higher and is 10,4%. As you can find all sorts of businesses here, it doesn't surprise that people research commercial moving Orange County CA has to offer and choose to relocate here with their own company.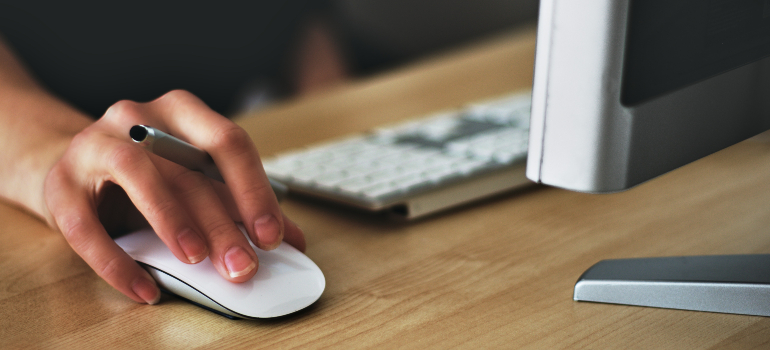 Transportation
When it comes to getting around Orange, the situation isn't that great. There's much room for improvement when it comes to walkability, bikeability, and especially public transport. If you wish to get around the city by public transport, you can do so with taxi services, vanpools, and transportation that OCTA provides. OCTA, short for the Orange County Transportation Authority, is the transportation planning organization for Orange County. The operation of the bus and rail transit system, management of express lines, funding and implementation of transit and capital projects, and management of commuter rail are all the responsibilities of the OCTA. Besides that, you can also get around by finding services such as Uber or Lyft that are popular in this area. However, if you don't wish to transport your belongings in such a hectic environment, we recommend you get the delivery service Orange County has to offer.
Weather
Although the ways of transportation in Orange are not perfect, the weather certainly is. What more could you want than almost 280 sunny days that are present here?! Besides, the temperature varies between 45°F and 85°F. It's almost never below 38°F or above 93°F. The hottest month in Orange is August and the coldest one is December. When it comes to rainfall, we can see that the rainy period lasts as long as the rainless period, which is around six months. The only downside of the weather in Orange is that it does not have many seasonal changes, as it receives zero snowfall. However, it's a warm place near a body of water, where you can find the warmest water between July 6th and October 11th.
Educational institutions
The good news is that Orange has above-average educational institutions. Some of the highly-rated schools in this location are:
Pioneer Middle School, a school that tries to maximize each student's potential.
Canyon High School, a school that wants to cultivate responsible people with the knowledge, abilities, and experience needed for life.
Peters Canyon Elementary School, an outstanding school that would make your child's moving from Newport Beach to Orange something to look forward to.
Tustin Memorial Elementary School, with a motto that speaks for itself 'Helping our scholars to reach for the stars and beyond!'
When it comes to universities in this area, here you can find Santiago Canyon College, which is public, InterCoast College – Anaheim, and South Coast College, which are private for-profit universities, as well as a Christian university which is Chapman University.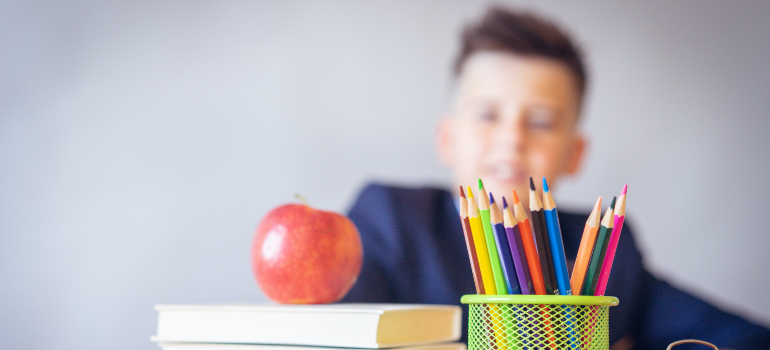 Why are people moving from Newport Beach to Orange?
As there are many similarities between these two places, we can find even more differences. Both places are great for life. However, there are certain distinctions that might make you want to choose one over the other. As we go over all of them, you can make up your mind about whether to hire residential movers in Orange County and relocate to Orange from Newport Beach.
About Newport Beach
Newport Beach is a town in California. It has a population of 86,694. Hence, it has 1.6 times fewer residents than Orange. However, this place is bigger than Orange in size. It stretches across 137.1 square kilometers of land. Based on these facts, we can conclude that it has an urban-suburban mixed feel. On the other hand, Orange offers its residents a dense suburban feel.
The cost of living
The first downside and the biggest difference that matters to people when deciding whether to move somewhere or not is the difference in prices. If you have thought that the median household income in Orange, which is $680,300, is expensive, wait until you hear the number here. It is $1,976,400. This means that the price of a residence in Orange is almost three times cheaper. As most people nowadays search for places where they can find the most affordable homes, this makes Orange a highly desirable place for life. Even if you decide to rent, you can see that the rent is cheaper in Orange. In Newport Beach, it amounts to $2,409. Besides housing, even the cost of other amenities is lower in Orange than in Newport Beach by at least 10%.
The income
One good thing about Newport Beach is its high income. Still, the higher digit is to be expected considering the prices in this location. The median household income is $133,849, and the median individual income is $67,074. As you can see, both of these numbers are higher than in Orange, though, again, not as much if we take the cost of living into the equation. Still, this can mean that you can save some money to afford packing services Orange County has, so you won't need to worry about the safety of your belongings.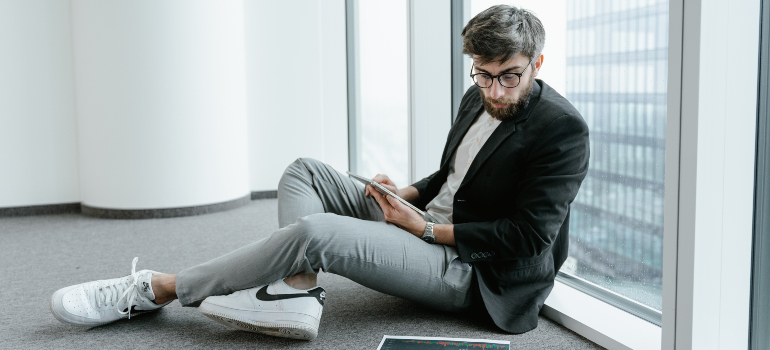 Job market
When it comes to job opportunities, both Orange and Newport Beach are great places to find steady jobs. We already mentioned the main industries that can be found in Orange. In contrast, in Newport Beach, the economy is based on tech, tourism, healthcare, and finance. As both locations have a strong job market, it's hard to make a decision about which is better and which is worse at this point.
Transportation
We already mentioned that transportation in Orange is not that great. Well, similarly to Orange, the situation is not much better in Newport Beach. It might as well be even worse. It is a major issue in this location. Gridlock is a common occurrence here for both locals and visitors. This is especially the case around rush hours. The city has made an effort to solve this issue by building new roads and expanding the current ones. These initiatives have, however, only made the problem slightly better. As the problem with transportation and traffic still exists, many cannot take it anymore. Therefore, they find some of the best moving companies in Newport Beach and move to a better location.
Weather
The weather in Newport Beach is great, just like in Orange, with a similar number of sunny days. The difference in temperature exists, but it's not by much higher or lower. Therefore, this is one of the similarities between these two places.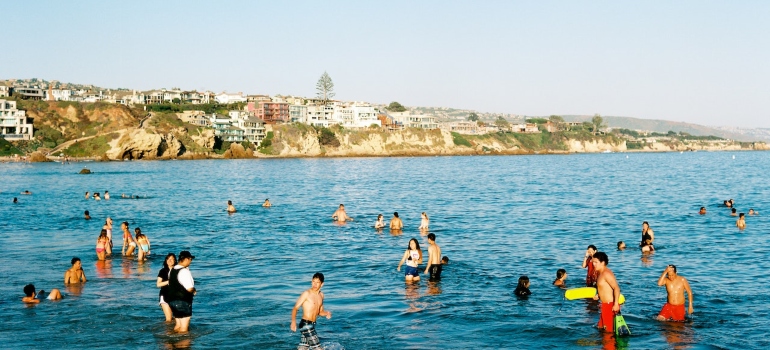 Educational institutions
Newport Beach also has good private and public schools. Some of them are Corona Del Mar High School and Newport Harbor High School, both of which are public schools, and some of the best private ones include Carden Hall, Sage Hall School, and Pacifica Christian High School. When it comes to the universities, the same ones that are close to Orange are close to Newport Beach as well.
Final thoughts
As you can see, there are many reasons why one would want to move from Newport Beach to Orange. If you have hesitated before, we hope this guide has helped you make the final decision. Besides, moving from Newport Beach to Orange is not that difficult or stressful with the right local movers Orange County residents trust and cherish. Simply research everything you need to know beforehand, start planning on time, and you will have the smoothest relocation ever. Good luck!
References:
Living in Orange. (n.d.). Niche. Retrieved February 1, 2023, from https://www.niche.com/places-to-live/orange-orange-ca/
Living in Newport Beach. (n.d.). Niche. Retrieved February 1, 2023, from https://www.niche.com/places-to-live/newport-beach-orange-ca/
Home – Tustin Memorial Academy 2022. (2023, February 14). https://www.tustin.k12.ca.us/tustin-memorial
"*" indicates required fields
What Our Clients Say
" I was in a bind with having to move during the Coronavirus problems. You were very accommodating in this tough time. "