Moving from Santa Ana to Irvine
Santa Ana and Irvine are two cities not too far apart. However, relocating from one to another can change a person's life significantly. If you are wondering whether you should hire some of the reliable moving and storage companies Orange County recommends, to come and help you transfer yourself and everything you own to this new hometown of yours, you should analyze what moving from Santa Ana to Irvine would mean for you. With that in mind, let's discover all the main aspects that can help you make the right decision about whether this change is good for you.
Geographically, Moving from Santa Ana to Irvine isn't a Big Shift
Moving from Santa Ana to Irvine will essentially not take you out of the beautiful Orange County. The distance between these two places is roughly 10 miles. In fact, when it comes to geography, here is the most relevant data you should know about:
Proximity: A mere 10-mile drive separates the two cities, making the move a local one.
Accessibility: Irvine is well-connected by major roads, including the I-5 and I-405 freeways.
Climate: Both cities enjoy a Mediterranean climate, with Irvine being slightly closer to the coast.
It is clear that speaking in terms of the climate and geographic features of these two cities, this move would not bring any novelties.
In Irvine, It is Possible to Build an Impressive Career in the Tech and Education Sector
In recent years, in Irvine, the tech sector has been growing stronger. The educational institutions like the University of California also serve as places to build an inspiring career. The city's economy is stable, with a strong presence of corporations in sectors such as technology, semiconductors, and higher education. While the cost of living may be higher in Irvine compared to Santa Ana, the investment in quality of life and potential for career growth can be significant. Irvine's commitment to high-tech innovation is evident in its numerous tech startups and the presence of major companies. That makes it a magnet for professionals seeking advancement in these fields.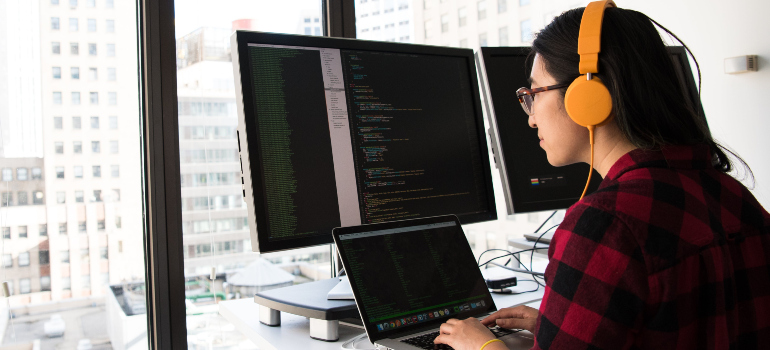 Do Neighborhood Research Before the Move as the Housing Market is Very Diverse
Irvine's master-planned community consists of diverse living amenities. Naturally, the neighborhoods there differ, so before you buy any homes, do a bit of research which one of them aligns with your preferred lifestyle the most. When considering a move within or to Irvine, it's beneficial to explore the services of moving companies Irvine offers. These local experts are familiar with the community's layout, and they can both successfully navigate them and give you useful advice about them.
The Educational Opportunities This Move Brings are Positive
Should you choose to go through with this move, you will have a very good education at your family's disposal in your new hometown. This city is not only home to the University of California, which is renowned for its research programs, but also boasts several high-performing public schools. For families and individuals pursuing academic excellence or professional development, Irvine offers a supportive environment with its well-funded educational system. Apart from the educational institutions, there are also public libraries and community education programs to support learning. With a variety of resources at your fingertips, moving to this city could be a strategic step toward achieving your academic and professional aspirations.
Lifestyle and Recreation Options
Embracing the lifestyle in Irvine means engaging with a community that values outdoor activities, cultural events, and a family-friendly atmosphere. As you prepare for your move, consider utilizing packing services Orange County provides to streamline the process, allowing you more time to explore your new surroundings. This city offers a wealth of parks, from the open spaces. That includes all from Orange County Great Park to the natural sanctuary of Bommer Canyon. The city also cares about the arts scene, with numerous galleries and theaters, reflecting its diverse cultural identity. When you entrust the packing to professionals, you can free up your schedule to attend local events, dine at acclaimed restaurants, or simply relax in the Southern California sunshine. Transitioning to Irvine's active and enriching lifestyle is all the more enjoyable when the practical aspects of moving are efficiently managed.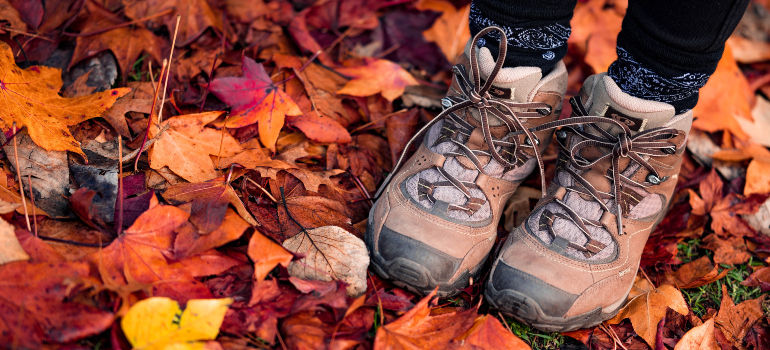 The Logistics of Moving
A relocation from Santa Ana to Irvine can be done in several ways. You can either orchestrate it all yourself, which is very risky or you can hire seasoned movers to do it. These professionals, especially the local ones, offer tailored services to suit a variety of moving scenarios. That way they can ensure that belongings are handled with care. For those who value convenience and efficiency, hiring professional moving companies Santa Ana is home to, can make a big difference.
As you plan your relocation, try to align your moving schedule with the availability of your new Irvine residence. Whether you're moving into a sprawling suburban home or a chic apartment, coordinating move-in times and understanding community-specific regulations can facilitate a hassle-free move. Also, for those interim periods, many movers provide secure storage options. This allows you to navigate the move without the pressure of immediate unpacking. That gives you the space to acquaint yourself with the city of Irvine at your own pace.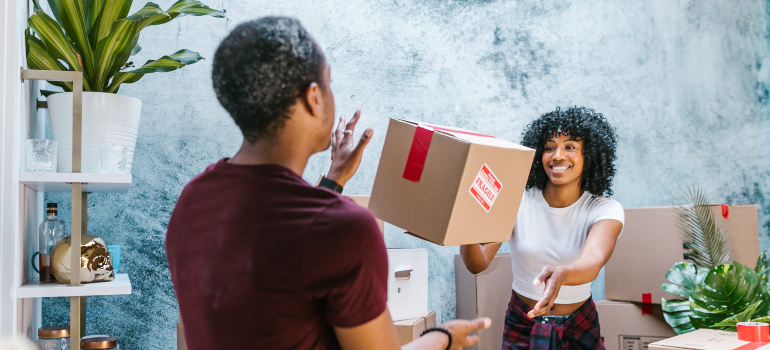 Settling In Making Irvine Your New Home
Once the moving trucks have departed and the last box is unpacked, it's time to make Irvine your new home. Here are some steps to help you settle in:
Community connection: Attend local events and join community groups to meet neighbors.
Local registration: Update your driver's license and voter registration with your new address.
Utilities setup: Ensure all services are transferred and functioning in your new residence.
Start Afresh in the Heart of Orange County
Moving from Santa Ana to Irvine, even though it is short in distance, is a significant step towards a new chapter in life. With its well-planned communities, economic opportunities, and educational offerings, Irvine extends a warm welcome to those seeking growth and a high quality of life. As you close the door in Santa Ana and look towards the horizon in Irvine. And don't forget that the success of your move hinges on thoughtful planning and the support of local resources.
"*" indicates required fields
What Our Clients Say
" I was in a bind with having to move during the Coronavirus problems. You were very accommodating in this tough time. "