Moving while working remotely: how to guide
A surging number of people have started working remotely in recent years. There are many pros that come with not being tied to an office – a better work-life balance, money and time savings, and many more. But what do you do when it comes to a time you have to relocate? Read our article to find out that moving while working remotely doesn't have to be stressful. With the help of movers in Orange County Ca your move will go by smoothly and you can go back to your normal life in record time!
Pack efficiently before your relocation
It's quite important to stay organized while moving. If you pack diligently before the move, you will have fewer problems unpacking. That is why labeling boxes and placing similar items together will make your life much easier. However, if you want someone to do the heavy lifting for you, packing services Orange County are at your disposal! We are trained to pack your items with the utmost care, prepare your belongings for transport, assemble and disassemble furniture, and much more!
Get rid of unwanted belongings
Most people don't have enough room in their new homes for all of their old furniture and items. This is why it's important to make a list of what's necessary for your new home. Everything that is either old or no longer useful should be left out of your list. We know it's hard to get rid of personal belongings and furniture, but it's necessary before a move. Here are some easy ways to make more room and declutter:
Donate – Donating means that you are helping yourself and others
Sell – This is an easy way to make some extra cash, which will definitely come in handy later on during the move.
Throw out – This may seem hard to do at first but sometimes it's necessary
However, if you feel like you aren't ready to say goodbye to your precious items and furniture there is a solution. To make room in your new home, but still keep your stuff you can use our vaulted storage Orange County. You can rest assured your stuff will be taken care of and kept in a safe space waiting for the time you require it again.
Tie up loose ends
Most people get caught up in things such as packing and moving logistics and forget to take care of some important business. Before leaving your home for the last time it's important to know you'll be moving into a new home without any overlooked obligations. Here are some loose ends you want to tie up before starting a new chapter in your life.
Submit a change of address
You don't want your mail, bank letters, and bills to be sitting unopened at your old address, once you've moved out. That is why it's important to submit a change of address ahead of time. This way you can receive your mail at your new home as soon as you move. Changing your postal address is not a tiresome requirement, you just need to go to your postal office and then fill out a change-of-address form.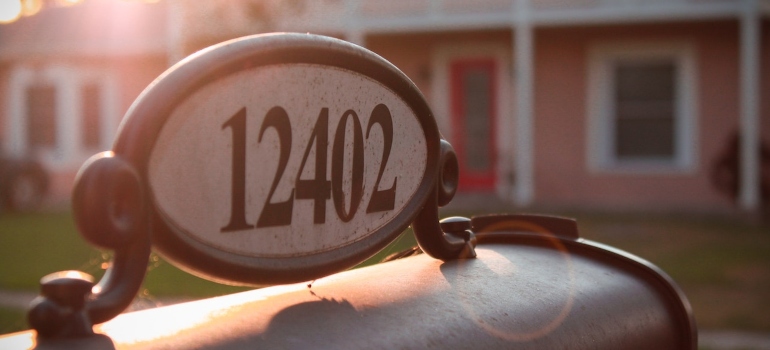 Contact your employer about moving while working remotely
Don't forget to have a discussion about your relocation with your employer. One of the reasons is that your employer might be negatively affected by your relocation. Perhaps your employer might want you to stay near the office so if a problem arises or you are needed at the workplace, you can come on short notice. Another thing to keep in mind is if you're going to be working remotely long-term. You want to make sure your employer is okay with you working remotely on a permanent basis.
After you've discussed your relocation with your employer you need to consider your office arrangements. Some employees, although working remotely, have an office they visit once in a while. So, you need to discuss what will happen with that office space. On the other hand, there are many people who have an office in their home or near their home. If you perhaps want to relocate your office as well, office movers Orange County can do that for you!
Consider taxes before moving while working remotely
It's important to keep in mind how moving can affect your taxes. If you're moving out of state, there is reasonable concern your employers will need to follow the tax guidelines of the state you are moving to and work remotely. The company will also have to follow the labor laws of the state where you have moved. Additionally, if you have your own business and are working for your company remotely, you will also have to abide by these laws.
Here is a list of taxes you need to consider before moving if you are leaving your state:
State income taxes
Sales and use taxes
City or county taxes
Gross receipts taxes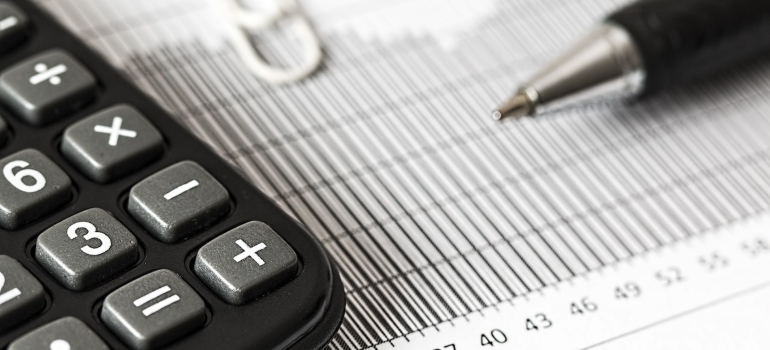 Dedicate a part of your home to your work
Now that you've moved to your new home and acclimated to your new surroundings you need to find a place for your work life as well. Many people find that dedicating a part of their home to their work is the best option. Try to pick a room in your home that is quiet and secluded so there aren't any distractions. If you don't have a spare house to use as an office, try to pick a part in your home that is not used as frequently. Hopefully, these tips have helped you with your moving while working remotely endeavor!
"*" indicates required fields
What Our Clients Say
" I was in a bind with having to move during the Coronavirus problems. You were very accommodating in this tough time. "