Moving Your Office to Orange
Relocating your office is a significant decision that can shape the future of your business. When considering a relocation, finding the perfect destination is paramount. Orange emerges as a promising choice for companies looking to thrive in a dynamic and strategic environment. In this comprehensive guide, we will delve into the intricacies of moving your office to Orange, CA. Whether you're a local company seeking a new workspace or eyeing the city from afar, this article will serve as your roadmap to success. We will explore the key factors that make Orange, CA, an ideal destination, offer insights into planning your move with affordable movers Orange County offers, and provide essential tips for a seamless transition.
Why Choose Orange, CA for Your Office Relocation
When contemplating an office relocation, the first question that arises is, "Why Orange, CA?" This picturesque city, nestled in Orange County, offers a myriad of compelling reasons. It is strategically located in Southern California, with easy access to major transportation hubs, including highways, airports, and ports. Its proximity to Los Angeles, Anaheim, and other thriving business centers makes it an attractive destination for companies.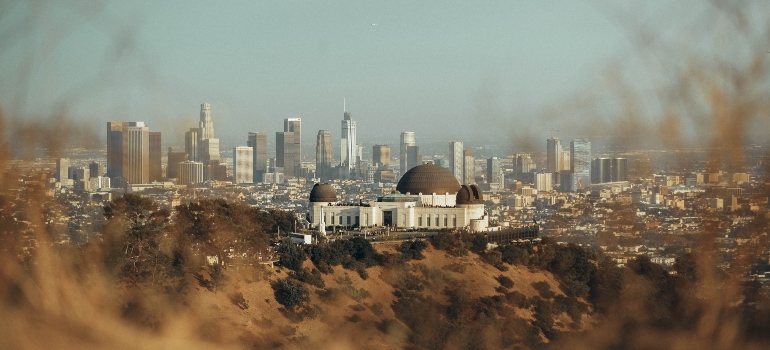 Orange boasts a diverse and skilled workforce thanks to its proximity to world-class universities and educational institutions. This ensures that your business can access a pool of talent ready to contribute to its growth and success.
Additionally, the city's quality of life is second to none. With a pleasant Mediterranean climate, beautiful parks, cultural attractions, and a strong sense of community, it offers an appealing environment for both employees and their families.
Planning Your Office Move
Planning is the cornerstone of a successful office relocation. To start, establish a comprehensive relocation plan that outlines every aspect of the move, from the budget to the timeline. This plan should serve as your guiding document throughout the entire process, helping you stay organized and on track.
One of the first considerations in your plan should be budgeting. Determine the financial resources required for your move, including costs related to leasing or purchasing a new office space in Orange, hiring office movers Orange County offers, and any necessary renovations or upgrades to the new space. Setting a realistic budget ensures that you can navigate your move without unexpected financial surprises.
Next, establish a clear timeline. Moving your business involves numerous tasks that must be completed in a specific sequence to minimize downtime and disruptions to your business operations. Assign deadlines to each task, and be sure to factor in contingency time to handle unexpected delays.
Finding the Right Office Space
One of the most critical decisions you'll make is selecting the ideal office space. The right location can significantly impact your business's success. Therefore, consider the following factors: such as
The size of the space,
Location within Orange,
Amenities it offers.
Think about the accessibility of the location for your employees, clients, and suppliers. Does it provide ample parking? Is it close to public transportation options? These considerations will influence not only the daily operations of your business but also its ability to attract talent and clients.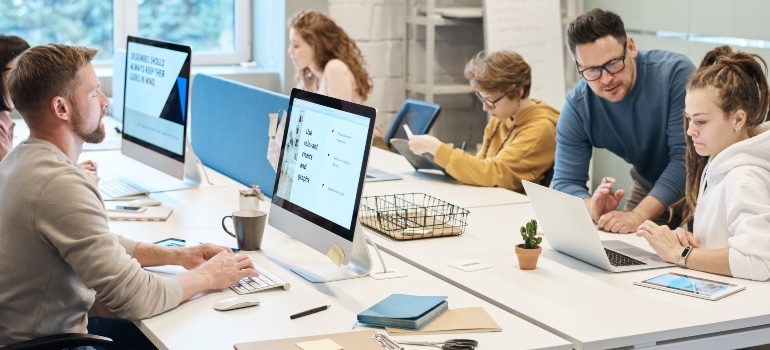 Luckily, Orange offers a variety of office spaces, from modern downtown locations to more tranquil suburban settings. Each has its unique appeal, so it's essential to align your choice with your business goals and culture. Research local real estate resources, engage with real estate experts who specialize in the area, and visit potential spaces to get a firsthand feel for what each location has to offer.
Hiring a Professional Moving Company
The process of moving an entire office to a new location, especially one as promising as Orange, is a complex endeavor that demands precision and expertise. This is where the importance of partnering with one of the professional moving companies Orange CA offers becomes evident. Hiring a reputable moving company can be the key to a seamless and stress-free transition.
Professional moving companies bring a wealth of experience to the table, ensuring that your office furniture, equipment, and sensitive documents are handled with care and transported safely to your new location. They have the necessary tools, equipment, and manpower to efficiently pack, load, and transport your assets.
When selecting a moving company, it's crucial to do your due diligence. Research potential companies, read customer reviews, and request quotes from several providers to compare prices and services. Ensure that the moving company you choose is licensed, insured, and has a proven track record in office relocations.
Navigating Legal and Regulatory Requirements
Relocating your office to Orange, CA involves compliance with various legal and regulatory requirements. Ensuring that your move aligns with these obligations is crucial to avoid any legal issues or setbacks. Start by researching the specific permits, business licenses, and zoning requirements applicable to your business type and location within Orange.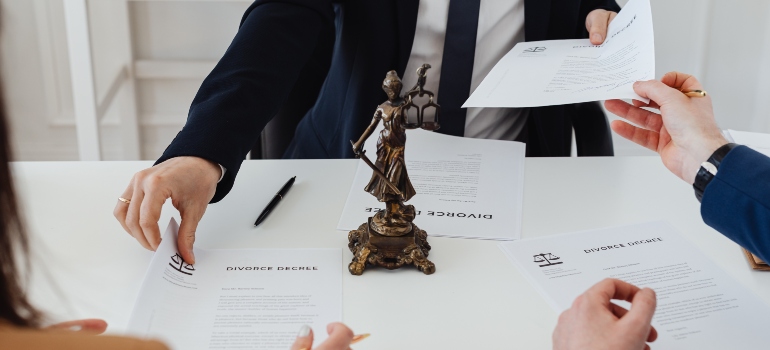 Working closely with local authorities and agencies can be immensely beneficial during this phase. They can provide guidance on the necessary paperwork and ensure that your business complies with all relevant laws and regulations.
Additionally, consult with legal experts who specialize in Orange's business environment to address any legal concerns or questions that may arise during the relocation process.
Moving Your Office to Orange With Ease
In the fast-paced world of business, moving your office to Orange can be a strategic move that reshapes your organization's future. As you embark on this exciting journey, remember that you're not alone. There are experts, resources, and a supportive business community in Orange ready to assist you at every turn. By embracing this vibrant city and its opportunities, you're taking a bold step toward the growth and success of your business. So, if you're ready to make Orange, CA, your new business home, take action today. Find the best moving and delivery service Orange County offers for guidance and assistance in relocating your office.
"*" indicates required fields
What Our Clients Say
" I was in a bind with having to move during the Coronavirus problems. You were very accommodating in this tough time. "