Newport Beach Movers
"*" indicates required fields
Relocations can be a piece of cake when you have the right movers by your side. With the moving team that knows their job, you are able to fully relax and enjoy the moving process. The best decision you can make is to hire the movers Newport Beach has to offer. They can handle everything, you just need to tell them what kind of services you want them to provide you with and they will do as you ask. You don't move every day. Therefore, you should make it special. Contact Affordable Reliable Moving Company and secure your move with some of the best overs in the area!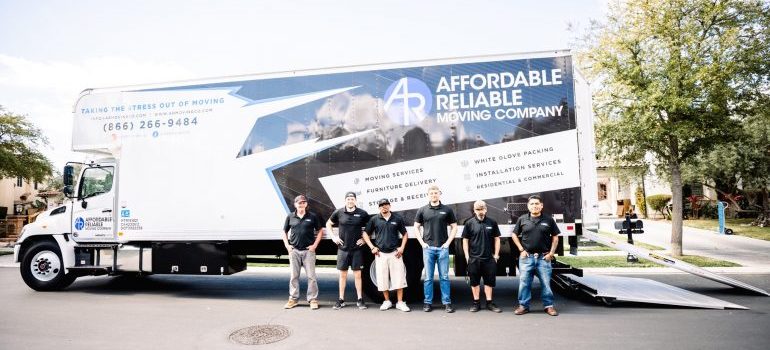 Why moving with a Newport Beach moving company is a great decision?
We value our customers and truly care about their well-being. For us, it is important to provide our clients with quality moving services. This is because we want you to be able to look back at this moment and remember it with joy. Our Newport Beach movers are very polite and skilled. Every move they conduct is seamless. You will forget about the moving stress. When you have movers in Newport Beach that can do everything for you, you have nothing to worry about.
We are a reliable and transparent moving company that you can trust. We are among licensed and insured moving companies Newport Beach, therefore, you can rest assured that your items are in safe hands. When you visit our website, you will find our DOT Number, which you can use to see that our business is legitimate and approved by the FMCSA.
We invite you to go through our reviews and read what others have to say about the service that we have provided them. You will see how happy our clients are and what a great moving experience they had! You can become one of our happy customers by dialing our number and booking your move with us!
Choose from a variety of moving services for a seamless relocation
We have a comprehensive list of moving services that make even the most complex relocations effortless. They are all customizable, which means that we can adapt them according to your needs. If you are not sure which services you will need a member of our staff will be more than glad to help you. We will explain to you the benefits of each service. Here is a list of our moving services:
Our packing experts from Newport Beach are at your disposal
Instead of spending days packing your household or business, you can leave this tedious task to our packing specialists. Our Newport Beach movers use the best packing techniques to secure your items. You will not have to worry about the safety of your items since everything will be safely packed with quality packing supplies. We use sturdy boxes to pack your belongings. Even fragile items will arrive safely at your new address. You will save your time by adding our packing services to your moving contract. Our movers in Newport Beach are waiting for your call to help you with the packing process!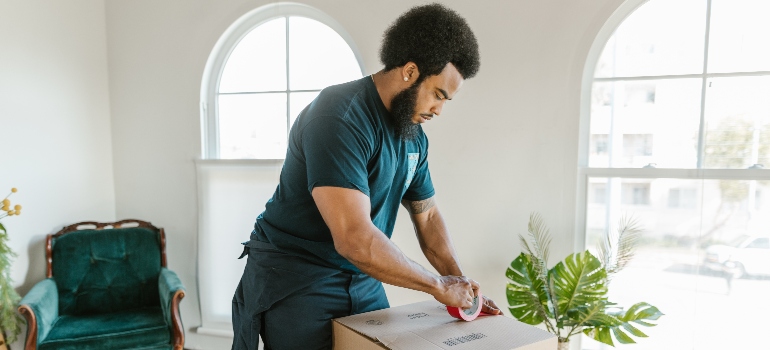 More than a simple storage service!
If you want to store your items in highly secured storage we are the ones to call. Our storage is not like any other. Our storage is vaulted. When you need to store some of your items, all you have to do is give us a call and let one of the best moving companies Newport Beach to help you pack your items, pick them up and bring them to our storage facility. The day you decide to get your items back, just contact us and we will bring you everything back.
One of the biggest advantages of getting our vaulted storage is the fact that they are cost-efficient. You will be paying only for the space you need. When you are renting simple storage units, often you are not able to fill them with items but you are still paying for that unused space. This is why getting our vaulted storage is practical.
Our vaults are made of high-quality materials, which is why they are safe and durable. You can use our vaults to store all kinds of items, even the most fragile ones that require special storage conditions. We keep our vaults in a climate-controlled facility. Therefore, you can rest assured that the temperature and the humidity levels are always optimal. In these conditions, your items will stay intact! Reach out to us and request a free estimate for our storage and moving services.
Newport Beach is a safe, family place
Newport Beach is a city in Orange County. This coastal city attracts many people from all around the country. After moving here you will get the chance to go whale watching! The city is not too big but not too small either. It has a population of 85,249 residents. This is one of the most expensive places in California. So you should keep in mind that housing costs are 148% higher compared to the national average. Also, the cost of living is 49% higher than the national average. Newport Beach, California is a safe place to raise a family. There are many great educational options. You will always find something fun to do here! Just contact our Newport Beach movers and start preparing for your move to this beautiful city!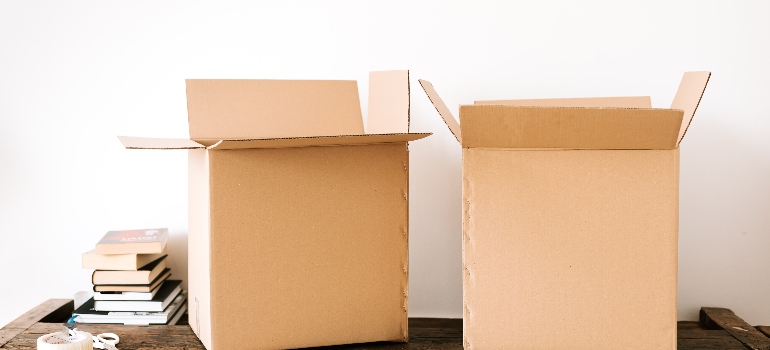 Contact movers Newport Beach residents trust the most for a safe and swift relocation!
Move with a reliable moving company in Newport Beach and have a memorable moving experience! We are your best moving ally! We are here to ensure you have a safe and swift relocation from start to finish. If you are ready to be treated like royalty, reach out to the Affordable Reliable Moving Company and book your relocation with one of the best movers Newport Beach has to offer.
How it Works
Contact Us
Give us the details of your upcoming move and receive a free moving quote
from a team of trusted movers Orange County relies on.
Let Us Plan Your OC Move
Our movers in Orange County CA are here to help you achieve both
a successful and seamless relocation, with care and dedication.
Relax & Enjoy Your Day
Let Affordable Reliable Moving Company take the stress out of moving and
carefully handle your home or office relocation.
What Our Clients Say
" I was in a bind with having to move during the Coronavirus problems. You were very accommodating in this tough time. "