Planning your realistic moving timeline
Planning your realistic moving timeline involves going over several relocation tasks that need to be completed. Finding affordable movers Orange County offers is just one small step. There are many more, such as creating a checklist, determining a budget, notifying important parties, etc. Also, time and stress management are crucial during the moving process. That's what we'll focus on in this article. We'll provide essential tips and advice on creating a realistic timeline so your relocation is a seamless experience. 
Create a comprehensive checklist
Relocation can be an overwhelming process which can then lead to stress. However, if you plan out every step of the way, you can make it a lot more manageable. Therefore, creating a to-do list is the first step for a successful moving plan. Start at least eight weeks in advance to allow ample time for preparations. 6-8 weeks before the move, begin by researching moving companies, gathering packing supplies, and decluttering your belongings. Removing excess items from your inventory list will greatly reduce the time needed for packing. Also, notify important parties of your address change and schedule any necessary services.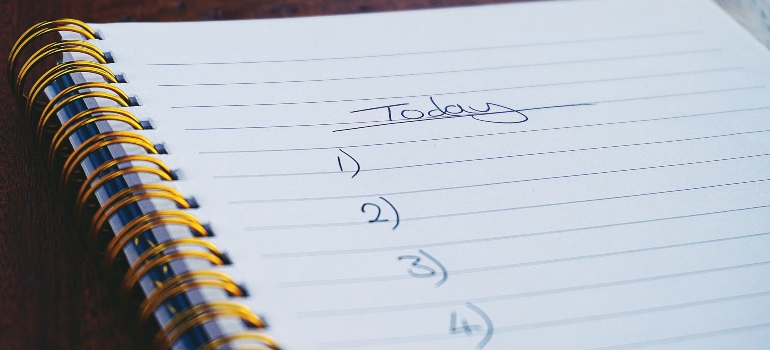 In the weeks leading up to the move, start packing non-essential items, clearly label boxes, and create an inventory list. Arrange for utilities to be disconnected at your current home and connected at the new one. One week before the move, pack essential items and finalize any last-minute arrangements. On the final week and moving day, pack the remaining items, double-check the inventory, and ensure all boxes are properly labeled.
Determining your budget is key 
An accurate budget is a must-have when you're planning a relocation. Straying from the budget may cause problems like delays in certain areas of the moving process and unwanted stress. To start, assess your financial situation and estimate the total cost of the move. Account for expenses such as:
Moving company fees
Packing supplies
Transportation
Any additional services needed
You should try to avoid overspending! To stick to your budget, track your expenses and prioritize necessary items. Look for ways to save money, such as packing your belongings yourself or using free packing materials. You can also save funds by selling or donating your excess items. Finally, hire the best affordable packing services Orange County has to offer after carefully examining the available moving companies. 
Research moving companies and choose the right one 
Start your search by gathering recommendations from friends, family, and reliable online resources. To select the company that best suits your needs, consider factors like their experience, reputation, and online customer reviews. Those reviews can give you a great insight into how that company operates and if it is trustworthy.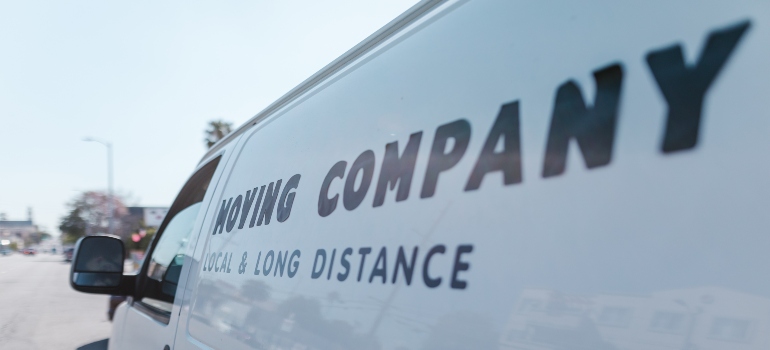 Additionally, to stay within your budget request free quotes from those companies and compare their services and pricing. Make sure to ask about additional charges, insurance coverage, and any guarantees they provide. Finally, ask about their availability to see if it matches your desired moving date so your timeline isn't compromised.
Notify all important parties enough time in advance 
Notify all relevant parties on time about the relocation to ensure your realistic moving timeline is on track. Start by informing your landlord or real estate agent about your move-out date, according to your lease terms. Notify utility companies at least two weeks before your move to schedule disconnections and connections at your new address.
Don't forget to inform your bank, credit card companies, insurance and healthcare providers, and your employer to update your address for payroll, tax purposes, and any relevant documents. Finally, update your address with the post office to forward your mail, as well as the DMV. This is equally important as ensuring your delivery services Orange County provides will be there on the agreed date!
You can't plan a realistic moving timeline without effective time management!
If you want your relocation process to be smooth, make sure your time management skills are on point. A good starting point for time management is sticking rigorously to your moving checklist. Once your checklist is set and all tasks are broken down by week, avoid procrastinating and prolonging the completion of those tasks. For additional help, you can use moving and productivity apps to track the deadlines you've set. Another excellent way to complete your tasks on time is to get help from your friends and family. 
Stress management is equally important
To reduce stress, practice self-care by taking breaks, getting enough sleep, and maintaining a healthy lifestyle. Stay positive and maintain a flexible mindset to adapt to unexpected situations. Your friends and family can very much help you remain optimistic. 
Also, communicate openly with your moving team or professionals, ensuring everyone is on the same page. Finally, remember to celebrate milestones to stay motivated. Effective time and stress management will help you stay organized, minimize last-minute chaos, and ensure a successful move.
Planning your realistic moving timeline isn't as hard as you may think! 
Planning your realistic moving timeline involves several important steps, from creating a comprehensive checklist and determining your budget to researching and choosing the right moving company. It's crucial to notify all important parties in advance and effectively manage your time and stress throughout the process. Starting early and breaking tasks down into manageable steps allows you to stay organized and reduce last-minute stress. Finally, researching and finding the best moving services and vaulted storage Orange County residents recommend will greatly enable you to stay on track. Follow the steps outlined and do not hesitate to contact us for any moving assistance or advice you need!
"*" indicates required fields
What Our Clients Say
" I was in a bind with having to move during the Coronavirus problems. You were very accommodating in this tough time. "