Questions to ask your Anaheim movers before hiring them
The process of moving is both fun and scary at the same time. While you might be looking forward to your new home, you will still have a ton of questions. In this article, we take a look at some of the things you should ask your Anaheim movers in order to have a stress-free and organized relocation experience. Additionally, if you are just entering the moving process, we will mention why hiring trusted movers such as Affordable Reliable Moving Company Orange County to help you move is advisable.
Do your movers have the needed experience for your specific move?
Each move is different. The needs of your relocation are going to differ from the needs of someone else's relocation. You need to ask your movers before you hire them whether or not they can provide you with the exact services you need for your relocation. This is the best way of ensuring you are hiring the right movers for your upcoming relocation to Orange County. So, when researching moving companies in Anaheim, make sure you enlist the help of those who can provide you with quality, professional moving services that will help you with your move.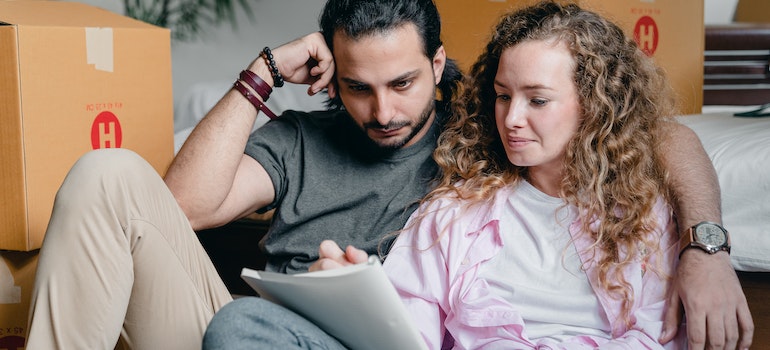 Check if they can provide you with the needed safety and security for your items
A moving company needs to take each relocation seriously. One of your main goals will be to make sure you have licensed and insured movers who can deliver all of your items safely and successfully to your desired location. So, it is essential to hire trusted local movers in Orange County who can provide you with the needed safety and security during your move. Make sure you ask them how they handle their relocations, do they have well-trained, professional movers, and whether they are licensed and insured.
Ask your Anaheim movers  if they have references
You will want to hire movers who have previously worked with many customers. It's best to find out in time if they delivered their services properly and on time. Therefore, you should always ask for references when researching movers. A moving company representative from reliable residential movers in Orange County can and should provide you with references and reviews of their services and previous interactions with customers.
Additional ways of hiring vetted movers
As mentioned before, the moving process is complicated. Many things can go wrong. So it's always best to work with a company that is BBB accredited and has the knowledge needed and the experience. There are also many ways to spot scammers online, so make sure to check them out. Additionally, you can always ask some of your friends that recently moved for some advice.
What kind of liability coverage options does a moving company you plan on hiring provide?
You need to make sure to hire reliable movers in Orange County who also take extra precautions with your belongings. Sometimes, items get damaged during transport. So, before entrusting your belongings to a mover, check if they have the right liability coverage options. Having some sort of insurance is important. That is why you should always ask your movers for liability coverage options. So, to sum up, these are the top things to ask your Anaheim movers. There are a lot of other additional questions. Do your research and communicate with your movers openly from the start.
"*" indicates required fields
What Our Clients Say
" I was in a bind with having to move during the Coronavirus problems. You were very accommodating in this tough time. "