San Clemente Movers
"*" indicates required fields
If you are in need of a capable moving crew that can handle all kinds of moving endeavors, look no further and contact us at Affordable Reliable Moving Company OC! We count as top movers San Clemente residents trust and speak highly of. Over the years of intense work, we managed to execute numerous relocations and make our dear customers happy with the results. That is why we invite you to take a better look at our extensive service offer and see for yourself what makes us stand out among many other movers on the market.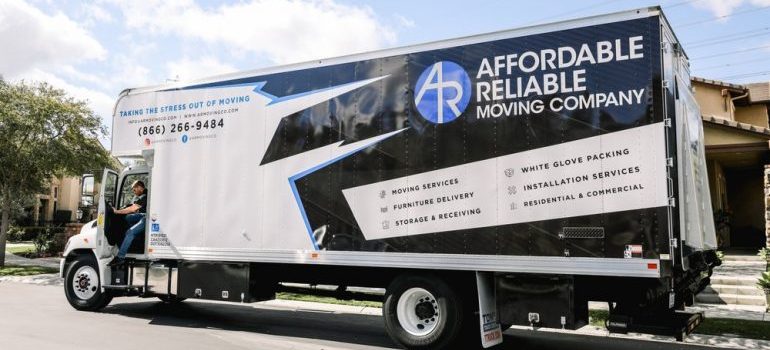 San Clemente moving company that does the difficult work for you
We worked tirelessly in order to place ourselves among the best-rated moving companies San Clemente has and earn the trust of numerous customers. What we pride ourselves in is accuracy, transparency, and most importantly, the desire to keep our services up to the highest standards. Furthermore, we ways keep ourselves updated with the lasted changes and trends in moving industries that can make a relocation endeavor much more simple. And that is exactly what we want for each of our customers! That being said, you may rest assured knowing your residential or office relocation will be in safe hands from the moment you hire our crew!
Our San Clemente movers will help you relocate in no time
We offer the quality and flexible local moving service you wish for! Whether you're relocating your home or office, rest assured our moves will have all your needs covered:
Seniors can also count on one of the most reliable moving companies San Clemente has
Our elders deserve the best relocation that makes golden years memorable. From packing to unpacking, our senior movers in San Clemente are there to take care of each stage of the move. Seniors may count on complete assistance and guidance every step of the way.
Additional services for an effortless move with movers San Clemente relies on
Once we get all your belongings ready for the move, we store them in our premium vaulted storage Orange County units. That is how your belongings remain safe, and you worry-free! Also, our personnel is there to assist you when you decide to move all boxes out.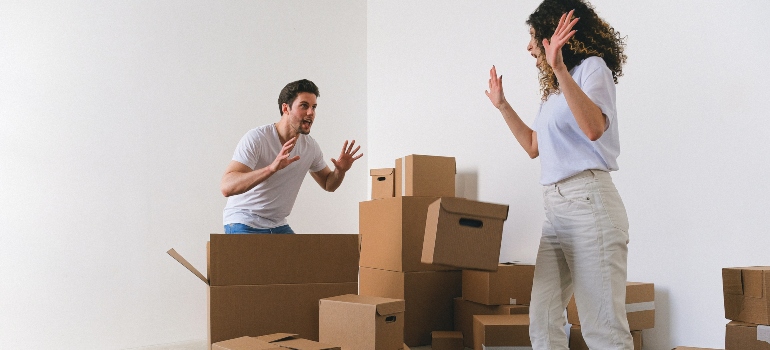 What we realized during all these years in the moving industry is the lack of important services. That is why we expanded our offer which now includes installation services Orange County newcomers speak highly of! Besides moving, a post-move period is equally important. Our work doesn't stop after we reach your chosen destination. Only when we complete the furniture setup, the move is officially over. Be sure our team works in your best interests before and after the move! We want you to settle in your new place relaxed and with a smile on your face, and we will ensure it every step of your relocation journey!
Packing services to make your move easier and time-efficient
If you wonder how to move certain items, just relax and rely on our cost-effective packing services in Orange County. Our movers are capable to prepare all kinds of items for relocation and storage period. Moreover, the work they do saves you plenty of time. Packing is one of the most demanding moving tasks that usually takes a lot to complete. However, with our professional packers at your side, the process runs much faster. When they are around, you do not have to even lift a finger, since they will complete the packing for you!
Affordable Reliable Moving Company offers free moving estimates
Our free estimate is available at your fingertips and takes less than minutes to complete. Just fill it with the necessary information and our team will respond shortly.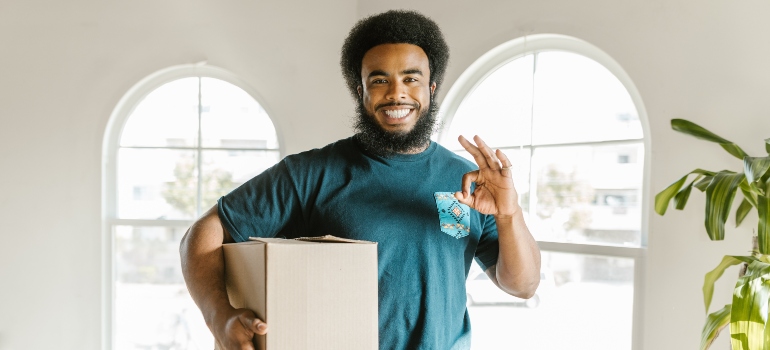 San Clemente might be your next moving destination
Undoubtedly, San Clemente belongs to the list of some of the best places to live in Orange County. This lovely beach town is popular among families who seek peace and quiet. Furthermore, the schools in the city of San Clemente are great, and there are enough walkable areas. Plus, the climate is pleasant throughout the year! Digital nomads who seek to make work and travel convenient find San Clemente pleasant for living.
It takes one phone call to begin an effortless moving journey you deserve!
We at Affordable Reliable Moving Company Orange County want you to know that you have our unconditional support. From the very first day and until the end of your move – we got you covered every step of the way! After you contact us and give us the information we need, our movers San Clemente trusts will get down to work instantly. They will take care of every aspect of your move. Simply put, we are the company that has what it takes for a perfect move. Wait no more, and get a free quote today! Our team is looking forward to being a part of your move!
How it Works
Contact Us
Give us the details of your upcoming move and receive a free moving quote
from a team of trusted movers Orange County relies on.
Let Us Plan Your OC Move
Our movers in Orange County CA are here to help you achieve both
a successful and seamless relocation, with care and dedication.
Relax & Enjoy Your Day
Let Affordable Reliable Moving Company take the stress out of moving and
carefully handle your home or office relocation.
What Our Clients Say
" I was in a bind with having to move during the Coronavirus problems. You were very accommodating in this tough time. "