Santa Ana neighborhoods overview
Has the time for moving arrived at last? If you have been thinking about it for a while and finally made a decision to move to Santa Ana, you have made the right choice. Santa Ana is a beautiful place that has a lot to offer to its residents. Finding the right Orange County moving services won't prove to be too hard of a task. However, choosing the right neighborhood might not be that easy. Smaller districts might have lower crime rates, lower costs of living, and are more peaceful and quiet. However, bigger districts have a lot to offer too. So how to choose the best one among so many Santa Ana neighborhoods? We are here to help give an answer to that question.
The best neighborhoods in Santa Ana
Santa Ana is a city in California. It has around 332,610 residents and it seems as though this place has a neighborhood for every type of person. No matter what your preferences are, there is bound to be a part of this magnificent place that would be to your liking. Some of the best neighborhoods in Santa Ana that we are going to talk about are:
Metro Classic
Morning Sunwood
West Grove Valley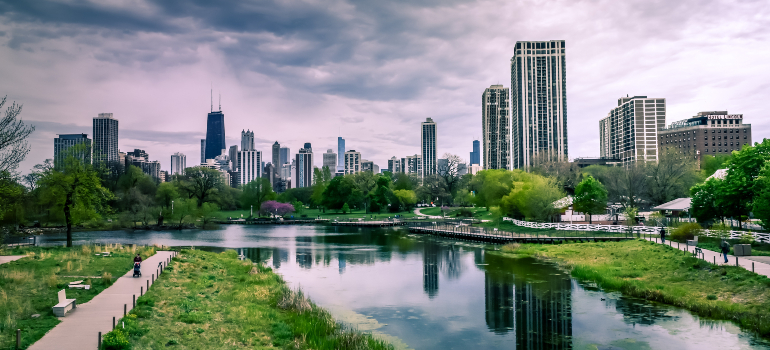 Metro Classic
Metro Classic is a neighborhood in Santa Ana with 794 residents, out of which 54% are male and 46% are female. Families with children make up 32% of the total population. Based on the population and the size of the Metro Classic, it can be said that it has a dense suburban feel.
The cost of living
The cost of living in Metro Classic is higher than the national average. The median home value amounts to $739,213, while the median rent is about $1,736. However, as much as 95% of the residents of this location own their homes.
Job opportunities
Even though the cost of living in Metro Classic is higher than the national average, the median income makes up for it. To be precise, the median household income in this location is about $103,360, higher than the national average of $38,366. When it comes to the most common occupations in Metro Classic, those would be administrative, management, engineering, entertainment (such as arts, design, sports, and media), legal occupations, health technicians, and many more. If you are satisfied with the average income in this Santa Ana district and the types of jobs it offers, you can contact local movers Orange County has to offer and relocate here.
Morning Sunwood
The next district in Santa Ana on our list is bigger than the last one. It is Morning Sunwood, with a population of 2,598. It is one of the most diverse neighborhoods in Santa Ana. Residents of this place are very happy with their life, as they are surrounded by a clean and well-maintained environment that is peaceful and quiet. Not only that, but it is also pet-friendly. Therefore, if you are a lover of cats and dogs, make sure to visit Carl Thronton Park that's nearby.
The cost of living
When it comes to the cost of living in Morning Sunwood, the average price of a residence is a bit lower than in Metro Classic. It is about $629,921. On the other hand, the median rent is higher, and it amounts to $2,496. The prices of transport, healthcare, groceries, goods, and services are about the same as in California. If you are pleased with these prices and would like to relocate here, you can always hire movers with packing services Orange County has, and you will not have to worry about the safety of your belongings.
Job opportunities
The median household income in Morning Sunwood is $98,516. The most common occupations in this place are law enforcement, engineering, architecture, fire fighting, sales, office, and administrative support.
Nearby eateries
Morning Sunwood is a great place as it has numerous restaurants, dessert shops, and coffee shops. Some of the places the residents like to frequent include:
Ritter's Steam Kettle Cooking
La Petite Sourie, a desert shop
El Gallo Giro
In-N-Out Burger
Ruby's Diner, offers a great dine-in experience in one of the best Santa Ana neighborhoods
West Grove Valley
West Grove Valley is a great place for life. With a population of 1,415 and a walk score of 58, it's not too big, not too small. In West Grove Valley, 31% of the whole population are children with families. This is not as strange, as you can find one of the best catholic schools in OC, the Santa Barbara elementary school.  The same amount of males and females make up its population. West Grove Valley is quite racially diverse. Most of its residents are Asians, then come Hispanics and white people at the end. This location offers its residents a dense suburban feel.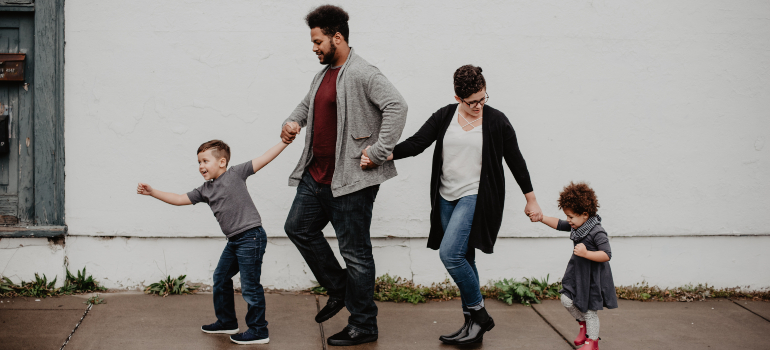 The cost of living
As in the other two places, the prices of housing in West Grove Valley are similar. The median home value is $577,500, and the median rent is $2,310. However, in this location, there is a higher number of people renting their homes, although that is still a small overall percentage. To be precise, 34% of the population rent their home, and 66% of them own it. The median household income amounts to $101,429. Most people here work in production, personal care, sales, and so on.
Santa Ana neighborhoods: Final thoughts
Now that you have arrived at the end of this article, you know the most important information about the best Santa Ana neighborhoods. You can compare them, see which ones you like the best, which you can afford, and make the final decision. Nevertheless, we are sure that you will be happy with whichever of these neighborhoods in Santa Ana you decide to move to. Just make sure you hire moving companies in Santa Ana that can be trusted and relied on, and you will have no problem. We wish you a smooth relocation.
References:
https://www.niche.com/places-to-live/santa-ana-orange-ca/
https://www.niche.com/places-to-live/n/metro-classic-santa-ana-ca/
https://www.niche.com/places-to-live/n/morning-sunwood-santa-ana-ca/
https://www.niche.com/places-to-live/n/west-grove-valley-santa-ana-ca/
"*" indicates required fields
What Our Clients Say
" I was in a bind with having to move during the Coronavirus problems. You were very accommodating in this tough time. "