The Benefits of Using a Storage Unit When Relocating to Yorba Linda
Moving to a new city can be an exciting but challenging endeavor. Whether you're relocating for work, family, or a change of scenery, the process can be overwhelming. If you are planning to move to Yorba Linda but don't know what to do with your belongings, you have come to the right place! One way to alleviate some of the stress and make your transition smoother is by utilizing a storage unit. In this article, we will explore the benefits of using a storage unit when relocating to Yorba Linda, a vibrant city in California. From convenience and flexibility to security and preservation, a storage unit can be valuable for your move. You can find one if you contact some of the moving and storage companies Orange County recommends. Start packing your bags to relocate to Yorba Linda!
1. Convenience and Flexibility: The Key to a Smooth Transition
Often, there's a gap between moving out of your old residence and settling into your new one. During this transitional period, having a storage unit can provide immense convenience and flexibility. Instead of worrying about where to store your belongings temporarily, you can easily keep them in a storage unit until you're ready to move into your new home.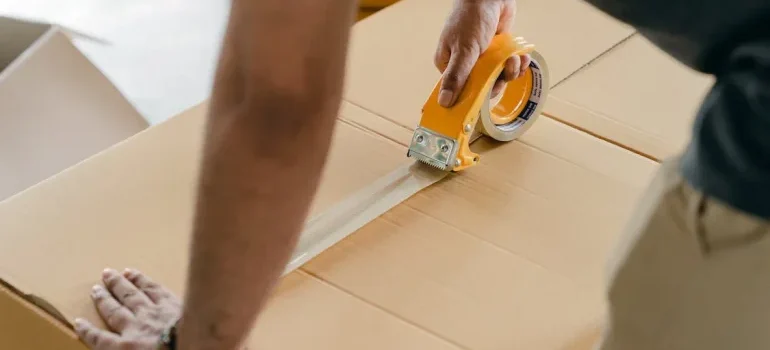 Moreover, a storage unit lets you declutter your old home while ensuring your belongings are safe and secure. This eliminates the need to rush through the moving process, giving you the freedom to take your time and settle in at your own pace. Additionally, if you find that your new place in Yorba Linda doesn't have enough space to accommodate all of your belongings, you can keep some items in the storage facilities long-term.
2. Decluttering: Streamline Your Move and Start Fresh by Using a Storage Unit When Relocating to Yorba Linda
Moving to a new location presents an excellent opportunity to declutter and streamline your life. Using vaulted storage Orange County residents rely on can help you easily sort through your belongings and decide what you truly need and want to bring to Yorba Linda. This process not only reduces the number of items you need to move but also helps you start fresh in your new home.
Decluttering can be an invigorating experience as it allows you to let go of items that no longer serve a purpose in your life. Once you store these items in a storage unit, you can revisit them later and decide whether to keep, donate, or sell them. This lightens your load during the move and helps you create a more organized and clutter-free living space.
3. Security: Peace of Mind for Your Belongings
One of the primary concerns when moving is the safety and security of your belongings. Reputable movers Yorba Linda offers provide top-notch security features that ensure peace of mind. These facilities are equipped with surveillance cameras, gated access, and individual locks on storage units, ensuring that your possessions are protected.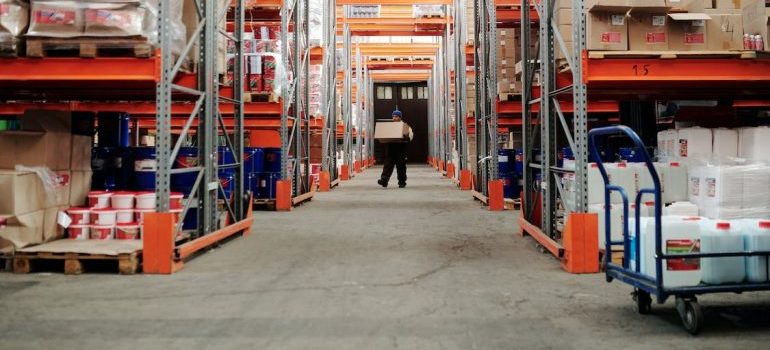 Additionally, climate-controlled storage units are available to safeguard temperature-sensitive items like electronics, artwork, and furniture. With these secure and controlled environments, you can trust that your belongings will remain in excellent condition until you're ready to retrieve them.
4. Preservation: Protect Your Valuable Possessions
During the move to Yorba Linda, it's essential to protect your valuable possessions from potential damage. Fragile items, family heirlooms, antiques, and sentimental objects require extra care. Keeping them in a storage unit before and during the move can help preserve their condition. Well-maintained storage facilities in Yorba Linda offer clean and dry environments that protect your belongings from moisture, dust, and pests.
Moreover, there are several storage units you can choose from, including self-storage. If you don't know the differences between regular and self-storage, you can always consult with the local moving company. Storing these valuable possessions separately can ensure they remain in pristine condition, ready to be displayed and enjoyed in your new home.
Practical Tips and Considerations for Moving to Yorba Linda
Yorba Linda is situated in the northeastern part of Orange County, bordering the Chino Hills State Park and the Cleveland National Forest. It is approximately 37 miles southeast of Los Angeles and 25 miles north of downtown Santa Ana. It is primarily a residential community characterized by spacious neighborhoods, tree-lined streets, and a suburban feel. The city is known for its well-maintained homes, many of which are situated on large lots. Here are some practical tips for ensuring a successful move to the city of Yorba Linda:
Plan Ahead: Start researching storage units well in advance of your move to secure the right size and type of unit for your needs.
Choose the Right Size: Assess the number of items you plan to store to determine the appropriate size of the storage unit. It's better to choose a slightly larger unit to accommodate any unexpected items.
Pack Strategically: Properly pack and label your belongings to make accessing them in the storage unit easier. Utilize sturdy boxes, bubble wrap, and protective covers to prevent damage.
Consider Accessibility: When selecting a storage facility, consider its proximity to your new home in Yorba Linda. Choosing a facility that is conveniently located can save you time and effort during the moving process.
Insure Your Belongings: Check with your insurance provider to ensure your belongings are adequately covered while in storage. If not, consider purchasing additional storage insurance for added peace of mind.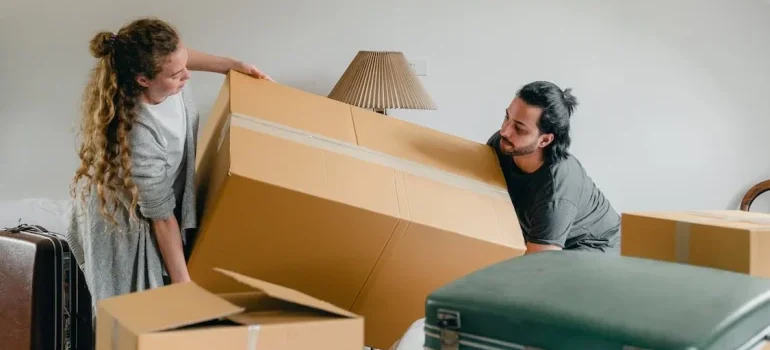 Streamline Your Move and Settle in Smoothly with a Storage Unit in Yorba Linda
Using a storage unit when relocating to Yorba Linda can offer numerous benefits. Carrying all of your items from one place to another is surely troublesome. However, by taking advantage of the convenience of storage units, decluttering before your move, and protecting your belongings, you can make your transition to Yorba Linda much smoother and more enjoyable.
"*" indicates required fields
What Our Clients Say
" I was in a bind with having to move during the Coronavirus problems. You were very accommodating in this tough time. "