The benefits of using storage when moving in Mission Viejo
Navigating a relocation to or within Mission Viejo evokes excitement, yet the inevitable trials of the process can't be overlooked—logistical intricacies and emotional strains cast a daunting shadow. However, the introduction of storage solutions injects a dose of relief. Envision a relocation devoid of hasty choices or space constraints; this is where storage services shine. Their provision of flexibility and strategic convenience revolutionizes the experience, smoothing the transition's rough edges. Amidst Mission Viejo's bustling moving panorama, these storage services assume a pivotal role. Affordable Reliable Moving Company delves into the benefits of using storage when moving in Mission Viejo, diminishing stress and empowering individuals to embrace their new chapter at their own rhythm.
Tailored Solutions for Your Moving Needs
When it comes to storage units, Mission Viejo's options cater to all scales of storage needs. Whether you're downsizing temporarily or looking to store an entire household, these facilities offer units of various sizes. From compact spaces for a few prized possessions to expansive units that can house furniture and more, you can handpick a unit that perfectly suits your belongings.
The time frame of your storage needs is also entirely up to you. Mission Viejo's storage services provide the freedom to choose between short-term and long-term storage solutions. If you're in the midst of transition and need a temporary holding space, or if you're planning for an extended stay away from your possessions, these services have got your back.
For those with valuable, delicate, or climate-sensitive items, vaulted storage Orange County residents use offers a lifeline. With climate-controlled storage options, you can ensure that your belongings remain in pristine condition throughout the moving process. From electronics to artwork, musical instruments to antique furniture, these units maintain stable temperature and humidity levels.
Decluttering for a Faster, More Efficient Move
As you embark on your Mission Viejo move, one of the most powerful tools at your disposal is the process of decluttering. We all know that over time, belongings accumulate, and moving offers an opportune time to assess what truly matters and shed the excess baggage. Additionally, with fewer items that your movers Mission Viejo offers need to transport, the moving price will be lower.
Furthermore, decluttering before a move has the added advantage of reducing stress. Moving is already a significant life change, and the last thing you need is the weight of unnecessary possessions, complicating the process.
Storage services empower homeowners to declutter and organize their belongings well in advance, thus setting the stage for a smoother move. Picture a scenario where you can take stock of what you genuinely need, what holds sentimental value, and what might have outlasted its usefulness. With available storage units, you can systematically sort through your possessions and make informed decisions about what to keep, donate, and store.
Flexibility and Freedom: Transitioning at Your Own Pace
Regarding moving, flexibility is the golden ticket to a stress-free and well-managed transition. Mission Viejo's storage services excel in offering homeowners precisely that – a level of flexibility that redefines how you move and settle into your new space. This flexibility revolves around the ability to transition gradually, unpacking and arranging your belongings at a pace that suits your lifestyle and schedule.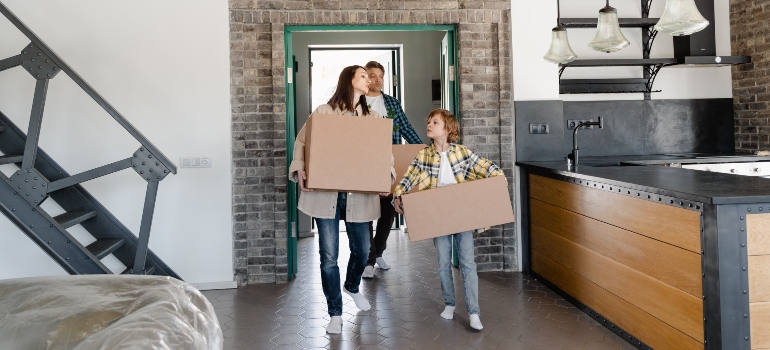 Picture this: You've just moved into your new Mission Viejo home, and there is a sea of boxes. The prospect of tackling all of them in a single day might seem overwhelming. Here's where storage solutions play a pivotal role. With storage units readily available, you can selectively unpack and organize items without the pressure of doing it all at once.
Mission Viejo's storage services ensure that your transition is marked by convenience and practicality. Access to your stored items is always available, allowing you to retrieve belongings as needed during the settling-in phase. Whether it's seasonal clothing, specialized kitchen equipment, or sentimental items you want to display once your new space is ready, you have the freedom to access your storage unit without hassle.
 Secure Your Belongings with Peace of Mind
Reputable storage facilities in the city of Mission Viejo are equipped with a comprehensive range of security features that go above and beyond to safeguard your belongings:
Gated access: Imagine arriving at a storage facility where your possessions are shielded behind secure gates, accessible only to authorized individuals. This controlled access not only prevents unauthorized entry but also adds an extra layer of privacy to your stored items.
Advanced security systems: Advanced security systems are another cornerstone of reliable storage facilities. From state-of-the-art alarm systems to access codes and electronic locks, these facilities are fortified with cutting-edge technology designed to thwart potential threats. These systems deter unauthorized access and ensure that any unusual activity is promptly detected and addressed.
Round-the-clock surveillance: This is yet another feature that sets secure storage solutions apart. Constant monitoring through high-definition cameras and security personnel ensures that your belongings are always under watchful eyes.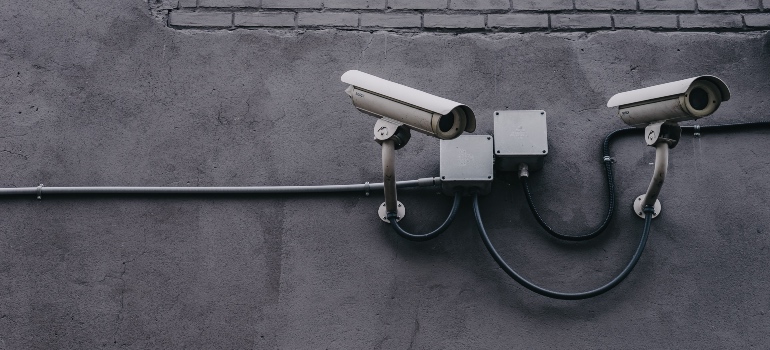 The benefits of such robust security measures extend beyond the physical realm. When moving to a new area like Mission Viejo, the unfamiliarity of the surroundings can naturally lead to feelings of vulnerability. Secure storage alleviates these concerns, assuring you that your possessions are safe.
Elevate Your Relocation By Using Storage When Moving in Mission Viejo
In the bustling landscape of moving to or within Mission Viejo, one solution shines as a game-changer: storage services. As you embark on this exciting journey with moving and installation services Orange County offers, it's crucial to recognize the key benefits of using storage when moving in Mission Viejo, transforming your transition into an organized, efficient, and stress-free experience. Embrace the convenience, flexibility, and security they offer, enabling you to focus on the excitement of your new chapter. Take the next step today – explore the available storage options and discover how they can simplify, enhance, and elevate your Mission Viejo move. Your journey to a smoother, more gratifying relocation begins now.
"*" indicates required fields
What Our Clients Say
" I was in a bind with having to move during the Coronavirus problems. You were very accommodating in this tough time. "