The Most Affordable Times To Move
Stepping into the realm of relocating, there's one thing everyone can agree on – moving isn't cheap! But what if there is the right time that could save you a pretty penny? Indeed, the concept of affordable times to move comes into play here. This powerful knowledge allows you to tap into seasonal fluctuations, taking advantage of decreased demand and scoring better rates with your chosen movers. This guide offers valuable insights into the most cost-effective periods to plan your big shift, with tips from Affordable Reliable Moving Company. So, let's explore this timely strategy to ensure your next relocation isn't just smooth but also kind to your wallet.
Cutting Moving Costs: Timing is Everything
Let's look at a year in the life of local movers Orange County offers. In general, they see fewer customers during the fall and winter months. This drop in demand can often lead to lower moving rates. From late September to February, many people avoid moving due to weather uncertainties and holiday preparations. Consequently, moving companies tend to offer discounted rates during these off-peak periods. As spring unfolds, a slight increase in demand starts to push prices higher.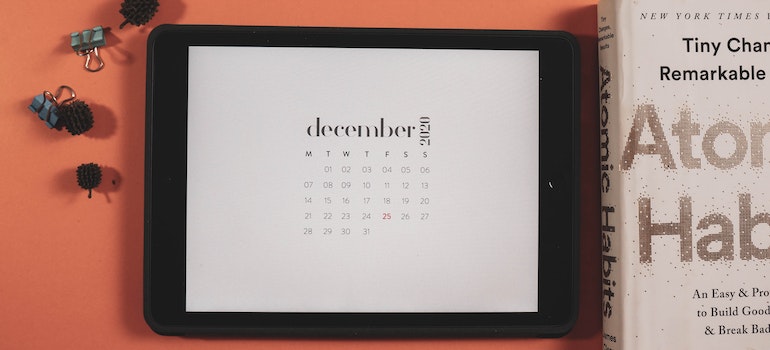 However, the real spike in moving costs begins in the summer. Between June and August, families often relocate to coincide with the school break. Therefore, these summer months are the busiest for movers, resulting in the highest rates. To put it simply, planning your move during the cooler, less popular months can help save you a considerable amount of money. Always remember strategic timing is key to finding the best deals.
The Most Affordable Times To Move: The Best Weekdays to Save on Moving Costs
When it comes to finding cost-effective solutions for your move, consider scheduling your move on a weekday. Residential movers Orange County offers, for instance, often lower their rates during these days. To clarify, they offer more favorable prices from Monday through Thursday. This trend originates from the fact that most people schedule their moves on weekends. Consequently, weekday services face less demand.
Moreover, this relative lack of demand means you can enjoy added flexibility. For example, finding an ideal time slot becomes much easier. You might also experience fewer scheduling conflicts or last-minute changes. Next, think about the reduced traffic on weekdays compared to busy weekends. Undeniably, less congestion allows for a smoother, quicker, and hence cheaper move. Opting for a weekday move offers potential savings, improved scheduling, and less stressful transit. Your wallet will thank you for choosing the less popular days to relocate.
Understanding Affordability: The Role of Demand
Firstly, let's tackle the basics. Demand refers to consumers' willingness and ability to purchase goods or services. It drives prices in markets worldwide. When demand for a product or service increases, prices often rise too. This spike in cost can hinder affordability for many consumers. Take, for instance, packing services Orange County residents use. If more people need their help, the services may become pricier. This heightened demand can create a barrier for those on tighter budgets. 
However, businesses are aware of this interplay between demand and affordability. Many strategize to scale their services or produce more goods to meet higher demand. As a result, they keep prices affordable for more people. This balance helps sustain the customer base and allows businesses to continue thriving. Understanding the impact of demand on affordability is crucial in navigating the economy, whether as a consumer or a business owner.
Making Moves Affordable: The Role of Moving Services Availability
The availability of moving services directly contributes to the overall affordability of relocation. First, when multiple providers operate within a specific region, competition naturally increases. This heightened competition typically drives prices down, making services more affordable for consumers. Furthermore, availability implies choice. Choice allows consumers to pick a service provider that best fits their budget without compromising on quality or safety.
Moreover, accessibility to specialized services, like packaging, storage, or vehicle transportation, can also reduce costs. For example, if you can access a company that offers bundled services, it's often cheaper than hiring different companies for individual tasks.
Lastly, the ability to book services quickly and easily cuts down on potentially expensive delays. The cumulative effect of these factors is an environment where moving services become more affordable due to their widespread availability. This affordability, in turn, can make the entire moving process less stressful and more feasible for everyone.
Saving Money on Your Big Move
Planning ahead is critical to saving money when moving. Here are some tips to help you start the necessary tasks:
Get rid of items you don't need. Selling, donating, or trashing unnecessary belongings reduces weight, saving on moving costs.
Choose your moving date wisely. Avoid weekends or the end of the month, when moving companies charge more.
Gather free packing materials. Ask friends, family, or local businesses for used boxes. Even newspaper works as an inexpensive packing material.
Consider a do-it-yourself move if you don't have many items. Renting a truck and asking friends for help could be cheaper than professional movers.
Get multiple quotes from different companies. Always negotiate the price, as movers often have wiggle room. Don't forget to ask about potential hidden fees.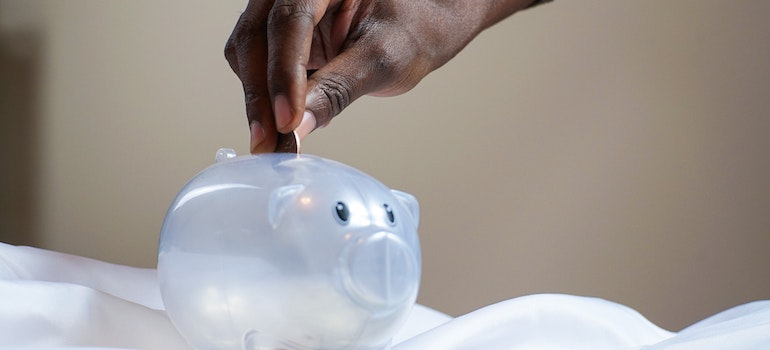 Save Big on Moving Costs: Strategic Timing Can Lead to Substantial Savings
Strategically timing your move can lead to substantial savings. Keep in mind, the cheapest periods to relocate are generally during the weekdays, middle of the month, and outside of summer months. Not only does this strategy save you money, but it can also ensure more availability and flexibility for moving companies. Equipped with this knowledge, you can turn the often daunting task of moving into an economical, well-planned venture. In the end, the goal is to minimize stress and cost, and understanding the affordable times to move is a key step in that process. So, plan wisely, and remember – a smart move is a move made at the right time.
"*" indicates required fields
What Our Clients Say
" I was in a bind with having to move during the Coronavirus problems. You were very accommodating in this tough time. "