Things to do for Christmas in Orange County
Even though Orange County doesn't have snow and classic winter weather, it is nevertheless a great place to spend your Christmas! There are many awesome festivals and events organized and held during the festival season, so you'll have no problems getting into the Christmas spirit. Just because there are 0 inches of snow during winter, it doesn't mean Christmas in Orange County can't be magical. We at Affordable Reliable Moving Company Orange County have seen these festivals and events firsthand, so we'll gladly share with you the best ways to spend your Christmas in this area. The list of these festivals and activities is just one small part of what's available! Make sure you go out and explore on your own, you'll definitely be surprised by what you can find!
Cultural activities during Christmas in OC
There are dozens of cultural events in Orange County during the Christmas season, and many residents can't wait for them to begin. Most of them are designed for families, but you can also enjoy them on your own. You will find a lot of Kwanzaa, Hanukkah, and Christmas celebrations. Let's take a look at the most popular ones.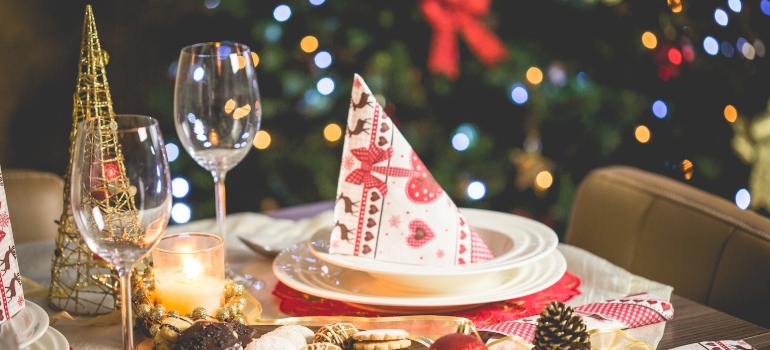 Muckenthaler Holiday Festival
This is a classical Christmas holiday held on December 18th this year. People of all ages come and join in on various festival activities for free! Those activities include art workshops, live music, taking pictures with Santa Claus, and so on. You can shop for artisan gifts or make your own at the arts and crafts table located on the West Lawn.
Apart from live music, you can see theater pieces and dance numbers, all themed around Christmas. It's one of the best ways to spend your Christmas in Orange County! Once your residential movers Orange County have left your home, go out and enjoy yourself with your family!
Holidays at the Harbor
Throughout December until January 1st, head down to Dana Point Harbor. There you'll be witnessing a spectacular annual holiday light display that will illuminate the evening sky. What's amazing about is that Dana Point Harbor Partners is using over 700.000 LED lights to bring this area to life! There are also themed light exhibits throughout the Harbor. Candy Cane Lane, a "Merry Kiss Me" arch, lighted trees, carolers, Santa Claus with his elves, and much more. The entrance is free and is a perfect place for people of all ages to come and enjoy Christmas celebrations!
Kwanzaa Breakfast Celebration 
This event is organized by California State University, Fullerton's Institute of Black Intellectual Innovation, and Cal State Fullerton's African American Studies Department. They partner up with the South Side Symphony Orchestra, which fuses and blends classical music arrangments with R&B, gospel, neo-soul, and rap music. It's truly a phenomenal show. Along with that, you will find many other activities like food stands, financial literacy seminars, economics panel discussions, etc. It is held on December 9th, and it starts at 10 a.m. and lasts until 1. p.m. It's a Christmas event at its core, but with a wider variety of activities than usual. If you ask your local movers Orange County where to go after you unpack, this event will most likely be at the top of their recommendation list! 
Dancing and music 
No Christmas in Orange County or anywhere else is complete without live performances of classics like The Nutcracker. Orange County provides excellent events revolving around classical music and celebrating different cultures.
Laguna Dance Festival's "Home for the Holidays"
The Laguna Dance Festival is a non-profit organization that brings amazing dance performances to film, theaters, and public spaces. This is the first year that its annual gala is held during the holidays! Enjoy the freshest cocktails and world-class performances at sunset and throughout the evening. There are fine dining options, as well as a live charity auction. The performers are yet to be announced, but no doubt they will feature the best of the best. The cost of entry is $250, so be aware of that. 
Nochebuena: Christmas Eve in Mexico
This wonderful festivity on December 22nd celebrates not only Christmas Eve (Nochebuena) but also indigenous Mexican culture and Spanish heritage. It will feature some of the best and most popular performance ensembles based in LA: Ballet Folklórico de Los Ángeles and Mariachi Garibaldi de Jaime Cuéllar. The entry is only $25 so make sure you go there. You won't regret it, especially because you'll be able to enjoy some delicious Mexican food afterward!
Visual arts and museums
Christmas in Orange County is a time when everything suddenly lights up! Almost all museums, cultural landmarks, and centers get dressed in holiday lights and it transforms Orange County into a winter wonderland. 
Capistrano Lights
The historic Mission San Juan Capistrano is the place where you'll be able to enjoy Capistrano Lights. The whole place transforms into one giant Christmas-themed heaven. Amazing festive lights and a community-crafted Christmas tree are the focal point of this event, as well as a very large nativity scene situated in the Ruins of the Great Stone Church, built in 1806.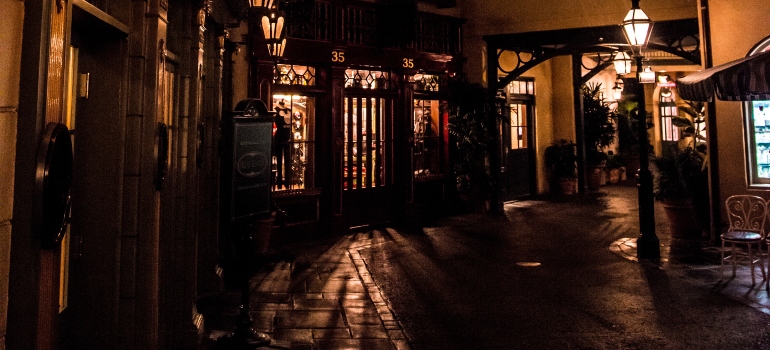 There are many great children's activities as well, like arts and crafts workshops, pictures with Santa Claus, food stands, and so on! It runs from the 3rd until the 20th of December. The cost of entry for adults is $20, $14 for children from 5-11 years old, and free for children 4 and younger. It's the perfect event to visit once your furniture movers Orange County are out the door!
Muzeo Express
All aboard the Muzeo Express! From December 3rd until January 22nd you'll be able to enjoy and learn everything about trains. It is located in Muzeo's Historic Carnegie Building, also known as Carnegie Station. You'll see plenty of model train layouts and displays and learn about the golden age of travel. Even if you are a grown person, the child in you will glow up at the very sight of them! This wonderful exhibit is located in Anaheim and the cost of entrance is $10 for adults. For children, it is just $7 while it's free for kids of 3 and younger. Do not miss out on this one! 
32nd Annual Winter Fantasy is one of the best options for Christmas in Orange County
This festival really embodies the Christmas spirit like no other! It is organized by the Sawdust Art Festival in Laguna Beach and it runs until December 18th. You will see many artisan gifts and things, made by more than 165 artists. Both local and international! You will also enjoy live music and performances across three different stages. Apart from the obligatory Santa Claus photo booth, there will be carolers, art classes and demonstrations, and marionette puppet shows! The entrance is $10 for adults, $5 for children, and free for children 5 or younger. 
Food options during Christmas in Orange County
No Christmas in Orange County is complete without a wide variety of different foods! Since OC is such a melting pot of different cultures, you can only imagine how many choices will be put in front of you. You wouldn't know where to start! 
Bloom Restaurant and Bar
This is organized by the restaurant group that owns and oversees many elite restaurants in OC. It is owned by the world-famous restauranteur Russ Bendel and Bloom is a concept he developed with his chef-partner Jared Cook. They offer many of their signature dishes there, and their prices vary dish by dish. It is located right across Mission San Juan Capistrano, so once you're tired and hungry from exploring Capistrano Lights, go there to grab a bite!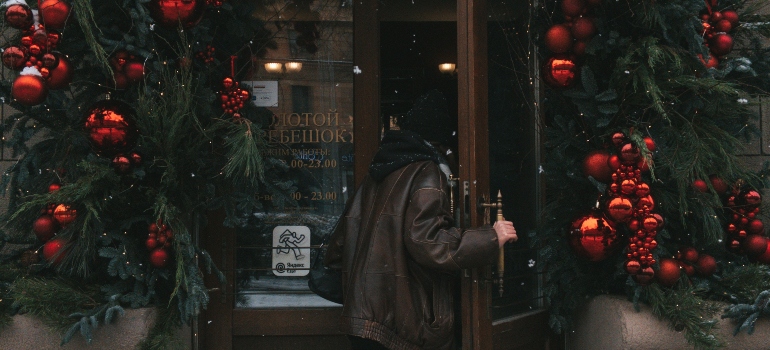 Modern Filipino Kitchen (MFK) and Pacita's
This is something your tastebuds will definitely enjoy! It's the perfect place to grab a bite during Christmas in Orange County. When your delivery service Orange County has delivered and unloaded your remaining items, it will be the perfect time to go out and enjoy some traditional kamayan meals. That means the food is shared by a group of people, and the meals are Filipino rice specialties served on top of banana leaves. It is held every Saturday and Sunday throughout the entirety of December. The options we listed are far from the only ones! There are many big and small bars, restaurants, museums, and such that also deserve recognition and praise. We couldn't fit them all in this one article, but be sure to go out and explore on your own! 
"*" indicates required fields
What Our Clients Say
" I was in a bind with having to move during the Coronavirus problems. You were very accommodating in this tough time. "