Things you only understand when you live in California
When someone says California, the first thing that comes to people's minds is palm trees and sandy beaches. Not only that but also the thought of passing by your favorite celebrities on the streets or meeting them at your local grocery store. This is the California most people envision. To be precise, the California that appears in movies and series. However, there is much more to this stunning location. There are many things you only understand when you live in California. Therefore, if you wish to hire movers and packers in Orange County and start your life here, you should familiarize yourself with them. We will help you with that! In this article, we will cover all those things you can only comprehend if you reside in California.
About California
California is a state situated along the Pacific Coast in the west part of the U.S. With its population of 39,455,353 residents, it is the most populous U.S. state. In addition, it is the third largest in terms of area, considering it covers around 163,696 square miles of land. The median household income in California is $84,097, and the median individual income is $33,719. The unemployment rate is 4.2%, while the percentage of people below the poverty line amounts to 12.5%.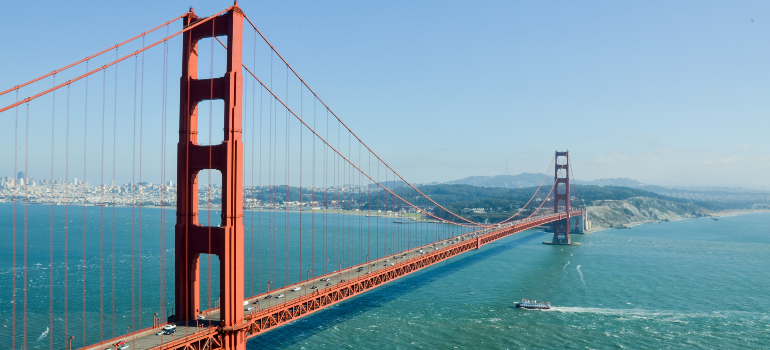 Things you only understand when you live in California
If you are from California, you will no doubt know of the things we are about to mention. However, if you are not, but you wish to hire residential movers Orange County residents trust and move here, you will find these points very useful. Without further ado, here are the things that only California residents can truly understand:
The feud between San Francisco and Los Angeles
Obsession with cars
Dreadful traffic
Progressive values
Complex regulations
Diversity
The feud between San Francisco and Los Angeles
The first thing that comes to the minds of California residents if you ask them about the things one can only comprehend if one lives in California is certainly the feud between San Francisco and Los Angeles. Once you relocate to San Francisco, you have to criticize Los Angeles or the opposite. It's almost like a rite of passage required to truly become part of those locations. However, nowadays, this animosity is not a genuine display of hostility, but more of friendly competition and tradition between South and North California.
Obsession with cars
As California is the most populated state in the U.S., the fact that it has the most cars doesn't come as a surprise. However, if you are not living here, what might surprise you is how much Californians actually love this vehicle. Some who enjoy art even go as far as adorning their cars with anything from mosaic tiles to holiday-inspired decorations. In addition, California is a place of origin for some cutting-edge auto innovations. Silicon Valley is home to both the Tesla electric car company and the self-driving car industry. If you are as much of a car lover as California residents, hire local movers in Orange County now. You will fit in just right.
Dreadful traffic
Now that we've mentioned just how many vehicles there are in California, it's normal for there to be awful traffic. Even when you wish to go somewhere that is fairly close, it wouldn't be a surprise for you to sit in your car for hours. Yes, you've heard correctly. California is home to 405 freeway, but that still doesn't make the situation better. The nightmare traffic is something you simply cannot understand unless you live in California.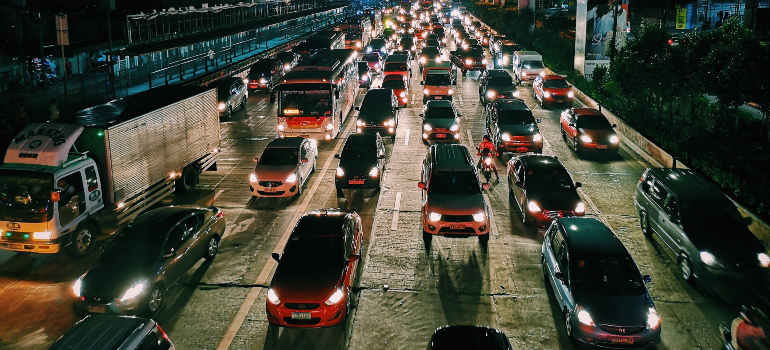 Progressive values
The federal government and progressive California frequently disagree on policy matters, especially when it comes to the environment. For many years, California has set its own requirements for automobile emissions. However, when the federal government attempted to lower those requirements and stop the state from enacting its own, California negotiated a deal with automakers for stricter pollution regulations in defiance of Washington.
Complex regulations
California has a reputation for experimenting with new laws. The state's tendency to rely on new regulatory measures is making things difficult for some businesses while others see it as a challenge. However, regardless of their thoughts, most businesses learn to adapt to the fact that their state frequently adds new regulations or changes the existing ones. If you are not afraid of a challenge, don't hesitate to hire office movers in Orange County. They will make sure your business doesn't suffer during the move.
Diversity
Around 40% of people living in California are Hispanic, 15% are Asian, 5% are African American, and so on. In addition, more immigrants reside in California than in any other state in the U.S. This diversity is something that makes California unique. Not only that but it has also been proven that diversity causes better decision-making and leads to more valuable scientific research.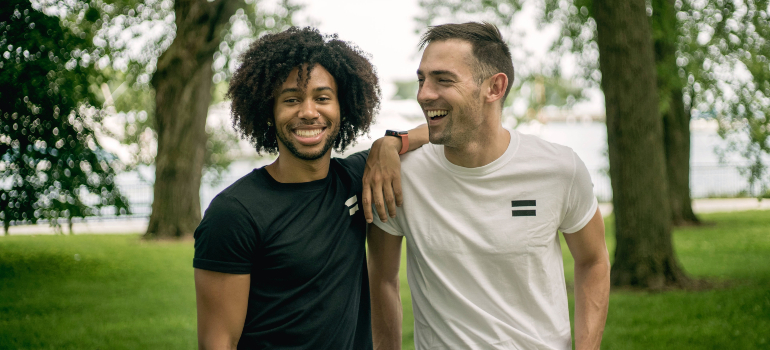 A couple more things only a Californian can understand
In-N-Out is the standard for fast food in California. This is one of the things you only understand when you live in California.
Disneyland is for everyone and not just kids.
Don't call California by its nickname "Cali." Only someone who is not a California resident would do such a thing.
Although it is possible to see a celebrity in California, it is not an everyday occurrence. They are also people, and they have their lives. They like to keep themselves to themselves.
Final thoughts on the things you can only comprehend if you live in California
Now that you have arrived at the end of this article, we hope you have learned a lot about the things you only understand when you live in California. If you plan to hire a trustworthy moving company and get packing services in Orange County, these pieces of information will surely come in handy. Once you relocate to California, it will seem as if you have been there since the beginning.
Resources
Living in California. (n.d.). Niche. Retrieved February 15, 2023, from https://www.niche.com/places-to-live/s/california/
"*" indicates required fields
What Our Clients Say
" I was in a bind with having to move during the Coronavirus problems. You were very accommodating in this tough time. "