Things you will miss after leaving Yorba Linda
Yorba Linda is a beautiful city nestled in the foothills of Orange County. It has a population of 68.000 residents. From its stunning views of the surrounding mountains to its charming small-town atmosphere, Yorba Linda offers a unique and vibrant lifestyle. However, as much as we may love living in this city, there may come a time when we must leave. Saying goodbye to a place that has become a home can be difficult, and there are undoubtedly things we will always miss. From its delicious food and local shops to its community events and natural beauty, Yorba Linda has a lot to offer. In this article, we from Affordable Reliable Moving Company Orange County will explore some of the things that make this place special and that you dearly miss after leaving Yorba Linda.
Fun activities you will miss after leaving Yorba Linda
Yorba Linda offers an abundance of fun activities to its residents and visitors alike. The city's parks and trails provide excellent opportunities for outdoor recreation, from hiking and biking to picnicking and birdwatching. The nearby Chino Hills State Park offers over 90 miles of trails for hiking and horseback riding. Speaking of horseback riding, if you are an equestrian enthusiast, you will definitely miss the Yorba Linda Country Riders Equestrian Center.  And if you are a golfer, then the Black Gold Golf Club's beautiful and challenging 18-hole course is something you will miss. Our movers from Yorba Linda frequently get asked for recommendations for fun places. The places we named are the ones they definitely enjoy and love the most! But of course, there are many more. As someone who lived in Yorba Linda, you know full well how great of a place you're leaving behind.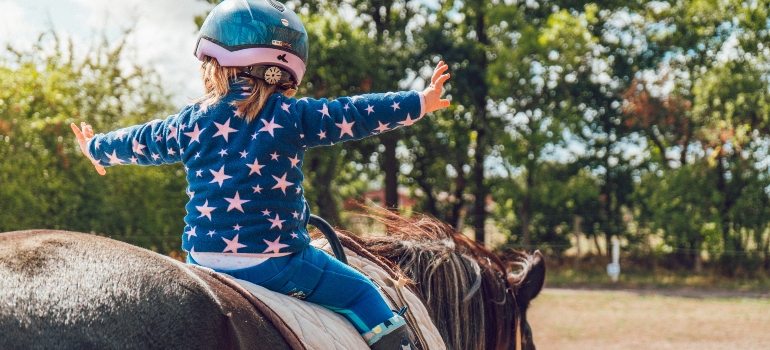 Historic places and landmarks
Yorba Linda is rich in history and has several landmarks and historic places that are must-see attractions. The most famous of these is the Richard Nixon Presidential Library and Museum. It is dedicated to the life and presidency of the famous former U.S. President. The library features exhibits, artifacts, and interactive displays that offer visitors a glimpse into the life and times of Nixon. Another notable historic landmark is the Susanna Bixby Bryant Ranch Museum and Botanic Garden. There you will see what the 20th-century ranch life in Orange County really looked like. Finally, the historic Yorba Cemetery is the final resting place of many of the city's early settlers and offers a fascinating glimpse into the history of the region. Almost all local movers Orange County use these landmarks as reference points and milestones when driving to Yorba Linda.
Events you'll remember fondly
Yorba Linda is known for hosting a variety of exciting events throughout the year. The Taste of Yorba Linda is a food and wine festival that showcases the best local cuisine and beverages. The Yorba Linda Country Fair and Parade features live music, carnival rides, and food vendors. Other notable events there include the Yorba Linda Arts Alliance Art and Music Festival, which highlights the talents of local artists and musicians. The Summer Concerts in the Park series offers free live music performances in local parks throughout the summer. Finally, the city also hosts annual holiday events, such as the Fourth of July Spectacular at Veterans Park or the Yorba Linda Christmas Parade. If you're moving during one of these events, don't miss out! Once your OC moving services providers are out the door, head out and enjoy!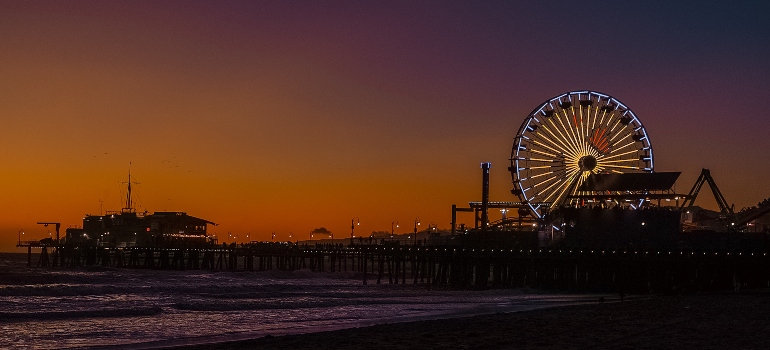 Lifestyle is something you will definitely miss after leaving Yorba Linda
Leaving Yorba Linda means leaving behind a comfortable and enjoyable lifestyle. The city offers a great quality of life with excellent schools, parks, and recreational facilities. The community is welcoming and friendly, providing a sense of belonging. The weather in Yorba Linda is exceptional, with sunshine and warm temperatures throughout the year. The city's proximity to beaches and mountains makes it an ideal location for outdoor activities such as hiking, biking, and water sports. Yorba Linda has a vibrant local culture, with a variety of restaurants, cafes, and shops. The city's weekly farmers' market at Hurless Barton Park offers fresh, locally grown produce, and artisanal goods. Overall, the city's suburban laid-back lifestyle is definitely something people here cherish the most.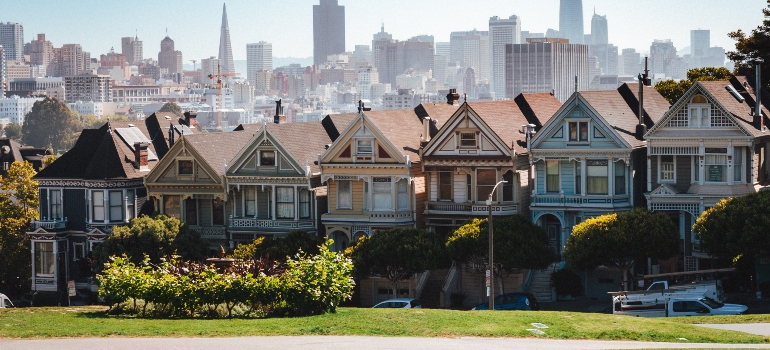 Bonus tip: Since Yorba Linda's a suburban city, make sure to use only the best moving, storing, and installation services Orange County has to offer. You want a professional and reliable moving company to handle all the complexities and tasks of a suburban relocation.
You're maybe leaving Yorba Linda, but it isn't leaving you!
We know leaving Yorba Linda seems difficult, but if you've already decided then it was definitely for the best! The place truly is very much beloved in the area, and residents there enjoy a fantastic lifestyle. It provides all the amenities you'd ever need out of a place, especially in Orange County. Thankfully, Yorba Linda isn't going anywhere! Whenever you have the time and energy, you can always come back there to experience it as a tourist and former resident. The city will await you with open arms, and it will feel like you never left. But since right now you are in the process of leaving, contact us and use our highly-rated moving and delivery service in Orange County. You should enjoy your stay for as long as you're here, and we'll help make your move a pleasant experience.
"*" indicates required fields
What Our Clients Say
" I was in a bind with having to move during the Coronavirus problems. You were very accommodating in this tough time. "