Tips for moving in Orange County while pregnant
Moving is a long and time-consuming process. At times it can become stressful and tedious. And that in the case of the normal moving process. But moving while pregnant is even worse! That is exactly why we decided to give you some tips for moving to Orange County while pregnant. This is something you should know long before you contact the best movers and packers Orange County has to offer!
Make a plan before moving in Orange County while pregnant
One of the most important things you need to do when moving is to make a plan. This becomes even more important when you are pregnant. Why? Well, we already said that moving is stressful. That stress becomes even worse when the moving date approaches. Especially if you were not organized and now need to deal with last-minute packing. Of course, this is something that can be fixed by contacting the packing services Orange County movers offer.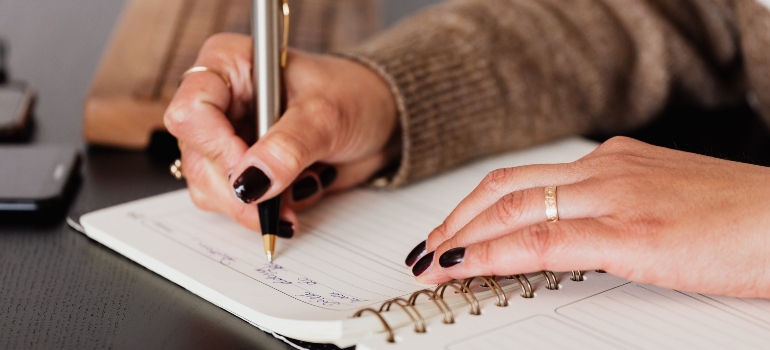 On the other hand, if you plan everything in advance, you can manage to finish everything before the movers arrive. And this way avoid paying money for services. Pregnancies cost quite a lot and saving money wherever you can is always welcomed. A moving plan also comes in handy when doing other things related to the move. Like contacting movers, scheduling doctor appointments, visiting loved ones prior to the move, and so on.
Have unpacking in mind when packing
Take into consideration how you pack! After the move, you will also be in the later stages of your pregnancy. So moving boxed from one room to the other, and pushing furniture is not something you should do. That's why when packing you need to consider labels and how to pack. If you need residential movers in Orange County to help you move, make sure they also understand the labels.
Make sure that the items are placed in the boxes and they are sealed properly. After that, it is best to place labels. There are different ways you can label the boxes:
Write the mane of the room the box should be placed in.
Write numbers in order to keep track of the boxes
By color – this way every room can have a color of its own
By writing what's inside of it
Some of these are more suited for pregnant women. And they are The room names and color labels. This way you won't need to move around the boxes afterward.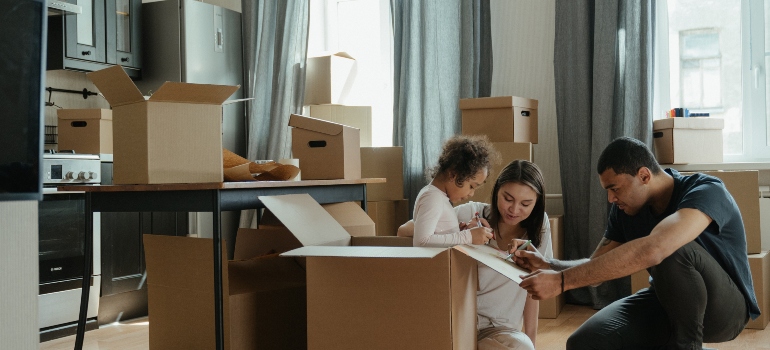 Pick out new furniture before the move
What many people do is hire movers, place boxes inside their homes, and then they go pick some new furniture. But if you are moving in Orange County while pregnant, you might need to consider doing it another way around. It is better that you go out and pick out the new furniture first. This way your furniture can arrive and be in place before the local movers from Orange County arrive for your boxes.
Why is this a better option? Well, this means there will be less mess! Imagine having piles of boxes around you and having to assemble furniture in the middle of that! Not only is it a mess it is also a safety hazard.
Take time off to settle
Let's be honest, with a kid on the way you don't really have the luxury to take your time. We are not saying you should rush the process as that way you will cause it to become more stressful. What we are telling you to do is take some time off of work. This may not be affordable to everyone because in some cases it means losing money for the days you are not working. But at the same time, you are lowering moving stress, and are also taking your and baby's health as a priority.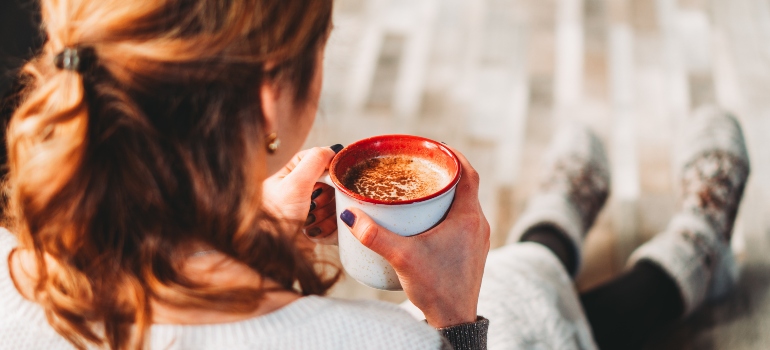 Hire a cleaning company
The last thing you want in your home is dust and dirt. And this becomes even worse when you are pregnant. And let's be honest, moving into a new home means there will be plenty of it. You and your movers as well as family members will be all over the place on a moving day. So one way you can go around this is by hiring professionals to help!
A cleaning company will help you a lot after the move. They will clean your home perfectly, meaning you won't need to go around cleaning. Having rest is important when pregnant and is not something you should neglect. Having to clean the whole home will definitely put more strain on your body. And we bet that it is already tired after the move.
Last, but not least – look for storage
This is something we recommend to everyone! Not only when moving while pregnant. You should look into storage services even if you are not moving! All of us have plenty of things that just take up unnecessary space. OF course, if you need storage services there are plenty of moving companies in OC that offer them. Among them, you will definitely be able to pick one out. Storage comes in handy even after the move. You can use it as a place to store all of your baby items, old clothes, out-of-season items, and so on.
It is a lot easier to keep all of those items stored than to let them take up space at home. Moving in Orange County while pregnant doesn't seem like an easy task. But we assure you with proper help it will become a lot easier. Will you hire a moving company or ask friends and family is up to you. The only important thing is that you take care of yourself and the baby.
"*" indicates required fields
What Our Clients Say
" I was in a bind with having to move during the Coronavirus problems. You were very accommodating in this tough time. "