Top 10 Places in Orange County for Young Families
Moving to a new city is a great idea for young families looking for a fresh start. The neighborhoods of Orange County with their stunning beaches and family-friendly communities are always a popular choice. However, they do differ and the answer to the question of which one is better depends on one's preferred lifestyle. Some people thrive in the urban excitement while others find suburban tranquility more suitable. But the fact remains that Southern California has something for every family. In this very detailed guide, we'll explore ten places in Orange County for young families. Read on and make a decision that is best for you.
In Irvine, your young family will thrive in harmony with nature
Irvine is a flourishing city in the Los Angeles metropolitan area known for its family-friendly ambiance and high-quality educational institutions. Here's what makes this city great for young families:
Family-friendly neighborhoods. Westpark, Woodbridge, and Turtle Ridge are among the best places in Orange County for young families. Also, one can find a range of amenities and housing options​ there​.
Educational excellence. The city is home to top-rated schools, making it a desirable location for parents with children who prioritize education.
Recreational opportunities. With over 62 community and neighborhood parks, Irvine is a haven for outdoor enthusiasts. Eucalyptus Park and Settlers Park are just a few examples where families can enjoy nature​. Irvine is very dedicated to preserving open space. It consists of more than 16,500 acres of green area for nature enthusiasts to enjoy.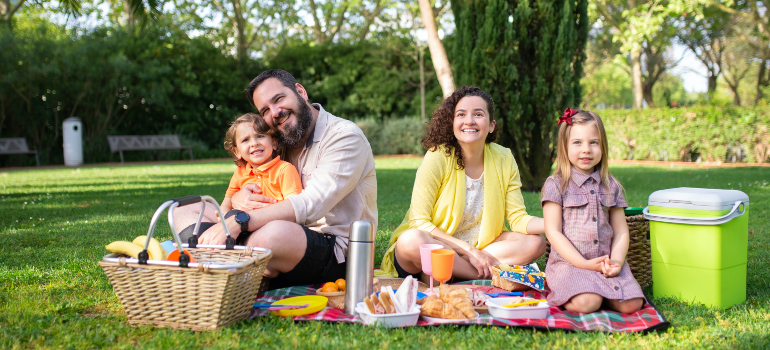 Some of the best places in Orange County for young families are in Anaheim
Anaheim is strategically nestled between the busy and alluring Los Angeles and the serene Pacific coastline. What makes this city very popular among families with kids is the fact that it hosts the enchanting Disneyland Resort. For that and its array of schools that cater to various educational needs, living in this city is a dream for many​.
To start with your dream life in this place with as little stress as possible, you might want to consider hiring one of the moving companies Orange County has to offer. While they are moving your belongings, you can explore the attractions this magical place boasts.
Among such attractions are locations where people can do recreational spots. Examples of such places are Yorba Regional Park and Oak Canyon Nature Center which are great to escape the city life for a bit. Also, there are community centers like the West Anaheim Youth Center, that are great for newcomers to integrate and become part of the local culture​​.
Of course, no text you'll ever read will give you the full information about a place the way the locals would. For example, should you choose to hire one of the local moving companies Anaheim boasts, try communicating with these experts more to find out details about your new hometown. They can surely share some useful insights that will be useful for you.
Mission Viejo Excels in All Areas Relevant to Young Families
In the Saddleback Valley, Mission Viejo provides a peaceful haven for families. The city's architectural aesthetics reflect a Spanish mission style. There are some excellent schools such as Castille and Bathgate Elementary​. Also, you'll find many recreational facilities there, with numerous parks and the serene Lake Mission Viejo at the city's core. Housing in Mission Viejo is varied enough so everyone can find a place that suits them. At the moment, there are some ongoing rehabilitation projects to enhance living conditions​​. Additionally, the services available in the city will make any family's life easier. For example, at the very beginning of your journey, there is the delivery service Orange County provides, to help you with your transition. In essence, this place rightfully belongs among the 10 places in Orange County for young families.
Newport Beach – the Family Fairy Tale Life by the Ocean
If living by the ocean is your dream, Newport Beach should be on your list of the cities ideal for you to move to. The picturesque coastline of Southern California is the focal point of this city making it an appealing destination for young families. Naturally, living in this place implies spending a lot of time in nature. It's simply too beautiful outside to stay indoors. For young families who don't want their kids to stay on their phones all day, this is ideal. From the serene beaches to sailing on calm waters or biking along well-maintained trails, there's never a dull moment in Newport Beach. The Marina Park Playground is a notable family favorite. The reason for that is the nautical-themed structure for kids to play on while parents can relax and watch the boats and yachts in the bay​​.
When contemplating the move to Newport Beach, logistical aspects such as moving arrangements can seem very nerve-wracking. The moving companies Newport Beach has to offer can provide tailored services ensuring a smooth transition to this beautiful place. The central location of Newport Beach makes it a convenient choice for families looking to settle in a tranquil yet accessible part of Orange County.
Another problem with moving to any of these 10 places in Orange County for young families may be too many cherished belongings and too little space in the new home. The vaulted storage Orange County offers can fix that. It's an excellent choice to securely store your valuable items while you settle into your new home. So, that's what's stopping you from becoming a Newport Beach resident, consider this solution.
In general, the lifestyle in Newport Beach is unlike any other, with the well-being and happiness of families being a priority. The numerous amenities, coupled with a friendly environment, make this city a promising location for young families looking to start a new chapter in Orange County.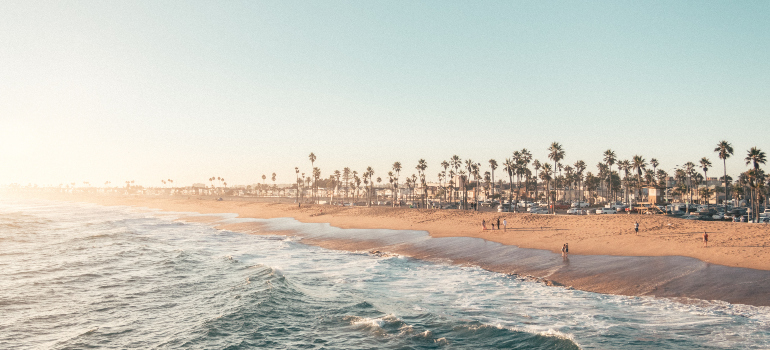 Garden Grove Has It All Including Some Great Schools
If you are not quite sure whether you want to live in a big or a small town, Garden Grove might be a good solution for you. With a population of about 167,837 as of 2023, this city has all the amenities a family would ever need but with the advantage of not having to spend too much time in traffic each day as you would in large cities.
When it comes to education, Garden Grove shines. The city hosts a range of good public schools, including Garden Grove High School, which has a student body of 2,265 students in grades 9-12, showing a promising student-teacher ratio of 24 to 1. According to state test scores, 45% of the students are at least proficient in math and 74% in reading​​. Additionally, parents have shown appreciation for schools like Ethel M. Evans Elementary School, which is known for its dedicated staff and excellent teaching standards​​. If you find all this to be suitable for your family, contact one of the reliable moving companies Garden Grove residents trust and start a new and exciting chapter of your life.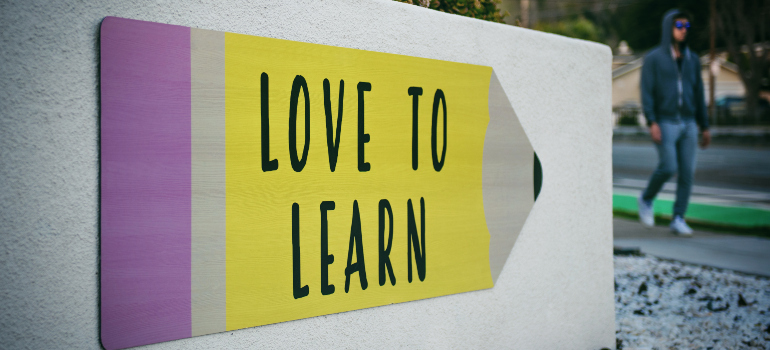 Huntington Beach – One of the 10 Places in Orange County for Young Families that Love Surfing
The "Surf City USA", as they call it, is a coastal paradise in Orange County, ideal for young families that prefer to spend their free time outdoors. Its picturesque sandy beaches such as Huntington City Beach and Huntington Dog Beach offer endless fun under the sun.  You can surf, take relaxing picnics by the shore, or walk around and soak up the sun. The city's surf culture is not just a sport but a lifestyle that brings the community together.
Education is a strong suit here with schools like Huntington Beach High School known for their excellent academic and extracurricular programs. The city also hosts numerous parks and recreation centers, providing ample spaces for family outings and children to play.
The vibrant downtown area, with its array of shops, restaurants, and entertainment venues, adds a lively touch to the serene coastal ambiance. Moreover, the moving companies Huntington Beach recommends are available to help families go through the relocation in a stress-free manner.  All of these features put Huntington Beach among the top 10 places in Orange County for young families.
Yorba Linda – Peaceful but Active Lifestyle
Those who prefer a serene setting should consider Yorba Linda.  Its low crime rates and highly-rated schools, make it a haven for families seeking a safe and nurturing environment​​. The city's landscape which includes miles of biking and walking trails as well as sports courts and pools in various neighborhoods​, promises a life that is anything but boring​.
Being one of the wealthiest cities in Orange County, Yorba Linda enables an upscale living experience with a median home price of around $1,000,000. Yet, it maintains a warm, community-centric atmosphere. Each day families flock to the city center for some shopping, dining, and entertainment​​. Interestingly, Yorba Linda is also the birthplace of the 37th U.S. President, Richard Nixon, and is home to his presidential library and museum. The elegant, yet family-friendly lifestyle this city can give you makes it a truly unique place to call home.
Santa Ana is a big city with an old soul
This is the largest city in the region and it comes with all the perks of such big places. The city's historic downtown, known as the Downtown Santa Ana Historic Districts, offers a quaint setting full of cool architectural details. Because of that, everyday outings feel like a step back in time. Families can explore the Bowers Museum, which hosts family-friendly events and exhibits showcasing global cultures.
Recreational opportunities abound with numerous parks and sports complexes where families can enjoy outdoor activities. In fact, it's a good idea to explore those locations while waiting for the movers Santa Ana provides, to bring your stuff to your new home.
In general, this historical charm, educational opportunities, and community events make Santa Ana a desirable choice for young families seeking a wholesome living experience in Orange County.
San Clemente – A Calm Coastal Life with a Touch of Spain
They call it the "Spanish Village by the Sea," because it holds a unique charm with its Spanish colonial-style architecture and scenic ocean views. No wonder it's on many people's list of perfect places to live.  The city's laid-back atmosphere, coupled with its beautiful beaches like San Clemente State Beach and T-Street Beach, offers a serene setting for family outings and beach activities. According to the local movers San Clemente locals often recommend, who have relocated hundreds of families to this area, most people fall in love with this city while at the beach and choose to make it their home.
Education is valued with well-regarded schools ensuring a solid academic foundation for young minds. The city's close-knit community fosters a friendly environment where neighbors know each other, adding to its appeal.
The numerous hiking trails and parks provide a natural retreat for families to explore in their free time. ensure a smooth transition, taking the stress out of relocation. All of that qualifies San Clemente as a delightful place for young families to call home in Orange County.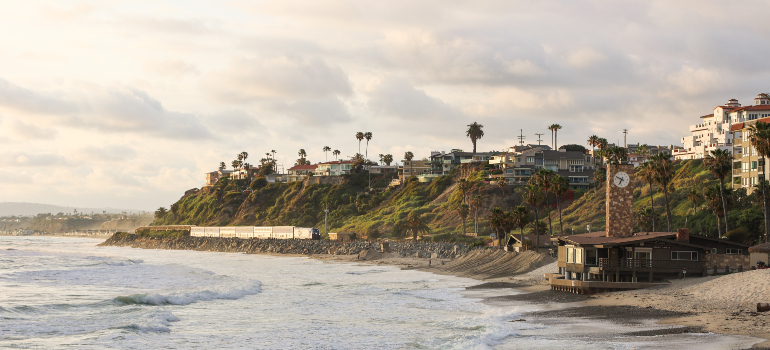 Those who want a bit of everything should head to Fullerton
Fullerton truly provides a bit of everything, which makes it appealing for young families. Here are some reasons for that:
Diverse neighborhoods. Sunny Hills, Golden Hill, and Raymond Hills are neighborhoods well-suited for families, offering a mix of housing styles and proximity to educational institutions​​.
Education. Fullerton has numerous well-regarded schools and is close to higher education institutions, providing a strong foundation for children and young adults.
Parks and recreation. There are about 40 parks in this city! The most popular ones are Rolling Hills Park and Hillcrest Park​.
Also, in Downtown Fullerton some beautiful historic homes showcase the city's rich architectural heritage.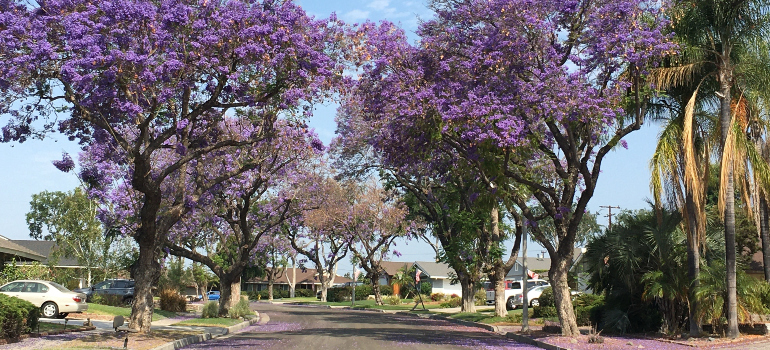 Tustin is one of the top 10 Places in Orange County for Young Families
Known for its picturesque tree-lined streets and small-town atmosphere, Tustin is a place where families can find a sense of community. The city is proud of its parks like Tustin Legacy Park and Victory Park, where young families can spend their free Sunday afternoons​. Also, for families with children, the Tustin Family and Youth Center offers after-school and recreational preschool programs. That's how this city creates a supportive environment for young minds to grow​​.
The city's central location offers easy access to the coastal beauty of Newport Beach and the exciting life of neighboring Irvine, just a short drive away​. Its housing market is currently on an upward trend with home appreciation up by 13.9% over the last year. That means now's a good time to consider settling down there​. Did you know that Tustin ranks high for comfort during summer? It is not as scorching hot as the other places in the area. People who prefer milder summer temperatures would find this place the best in the region. It's a city that effortlessly blends the old with the new, creating a unique living experience for its residents.
There Are Some Amazing Places to Live in Orange County for Young Families
The ten cities highlighted herein showcase that Orange County is a great place for families to move to.  Each neighborhood offers a unique blend of community engagement and family-centric amenities, promising a fulfilling life. As you contemplate this exciting move, remember, that a beautiful, thriving life awaits you and your loved ones in at least one of these places in Orange County for young families. Explore these neighborhoods further to find your perfect spot to call home.
"*" indicates required fields
What Our Clients Say
" I was in a bind with having to move during the Coronavirus problems. You were very accommodating in this tough time. "