Top reasons to move to Newport Beach
Newport Beach is a coastal city in southern California. The city has a population of 84,792 people according to the 2021 census. And it is popular among people that enjoy spending time at the sea. So there are many surfers, yachters, and sailors. It is a very picturesque and beautiful city with many beautiful beaches and great real estate too. There are many great reasons to move to Newport Beach. And whether you are moving alone or with family, you are going to enjoy living here. Just make sure that you hire one of the best moving companies Orange County to help you move there and ensure a safe move. Here are some of the biggest reasons to move to Newport Beach.
One of the biggest reasons to live in Newport Beach is the great weather
Newport Beach has wonderful weather year-round and that is one of the reasons why so many people are moving here. And that is why it is easy to find good moving companies Newport Beach to help you with the move. Winters are not that cold, the temperature ranges from 62 to 65 degrees. And during the summer temperature is always around 82 degrees. So you can enjoy many fun outdoor activities year-round. Especially considering that on average Newport Beach has around 270 sunny days in a year, which is impressive. So if you don't like cold weather and enjoy warmer and more pleasant climates, then you are going to enjoy living in Newport Beach.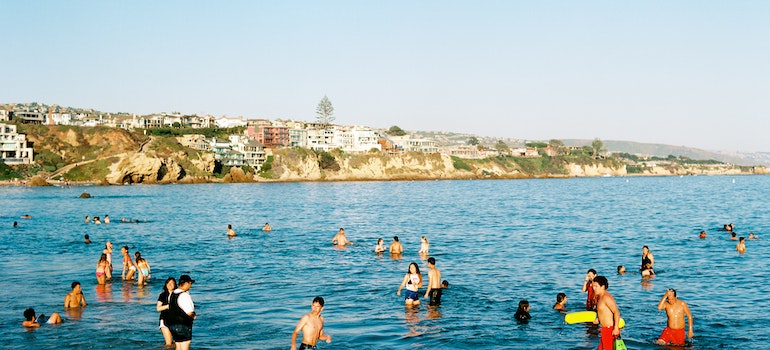 Newport Beach has great beaches
With the eight miles of beachfront, there is something for everyone. The Wedge is a beach famous for its waves. They reach heights of 30 feet and it attracts a lot of experienced surfers. Then there is the Balboa Peninsula beach. It has wide beaches and lifeguards, it's another beautiful beach worth checking out. There is also the Corona del Mar State Beach. All three of these are great locations for whale watching too from December to April. But keep in mind that if you have a dog they are not allowed on the beach between 10 am and 4:30 pm. You can go and check out the beaches to find the one you like the most while residential movers Orange County are finishing your move.
After you move to Newport Beach you can enjoy year-round events
With such great year-round weather, there are a lot of year-round events. Newport Beach is a very active city and there is always something happening. So if you like that kind of atmosphere you will enjoy living here. There are many fun events to attend, from live music to the annual Newport Beach Jazz Festival. To all kinds of art exhibits and Boat Parades. Then there is the gray whale migration. It starts in January and lasts through April and you can get a close-up view of these beautiful marine creatures. It is one of the events you can't miss out on. You can hire installation services Orange County to assemble your furniture and other belongings while you are enjoying one of these events. And there are many more fun events to check out:
Restaurant Week
Newport Beach wine and food festival
Newport Beach film festival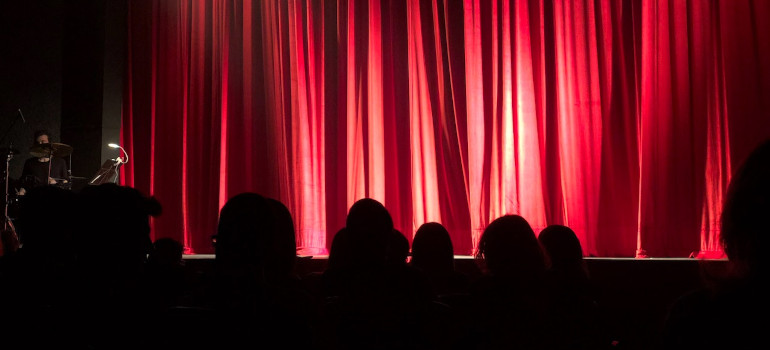 The city has a great economy
Most of the economy in Newport Beach is based on tech, healthcare, tourism, and finance. And because of that Newport Beach has a very strong economy and great jobs market. The median household income is $133,849 while the median rent is $2,490. And the area has an urban-suburban mix with half the people renting and the other half owning their homes. Four of the biggest employers in the city are the Hoag Memorial Hospital Presbyterian, PIMCO, Pacific Life insurance, and Glidewell Dental. But there are also a lot more jobs in tech and tourism. And the city of Newport Beach also offers employment opportunities. So whatever kind of job you might be looking for, it wouldn't be too hard to find it in Newport beach. And that is one of the biggest reasons to move to Newport Beach.
Newport Beach gives you easy access to other great destinations in California
If you like to go on day trips then you will enjoy living in Newport Beach. Due to its location, it has access to some of the biggest highways on the western coast. And Newport Beach is in a great location between San Diego and Los Angeles. So you can have some fun day trips to these cities. Or you can go for a weekend getaway too and go and have fun in Los Angeles or San Diego. Either way, living in Newport Beach opens up a lot of options and it's one more reason why it's a great city to live in.
You have a lot of great options when it comes to neighborhoods
One of the most famous neighborhoods in Newport Beach is Corona Del Mar. Which in translation means "Crown of the Sea". And it really lives up to its name. And it has a lot of beautiful houses to complement the beauty of the location. Then there is Newport Heights. It is a more luxurious and upscale neighborhood. And it offers a lot, from world-class dining to a lot of great shopping and a beautiful beach. Balboa Island is also a very expensive neighborhood, but it's well worth the money. A beautiful boardwalk outlines Balboa Island and it's a great way to explore the neighborhood and everything in it. And it has a lot of shops and great restaurants for you to enjoy. Balboa Island also has the famous Fashion Island where you can go shopping in 200 stores and restaurants after you move to Newport Beach.
"*" indicates required fields
What Our Clients Say
" I was in a bind with having to move during the Coronavirus problems. You were very accommodating in this tough time. "