Valentine's Day in Orange County – ideas for a date
Love is officially in the air as February 14th approaches. Everyone is planning how to surprise their partners on this magical day. Orange County offers many beautiful places to visit and fun activities to do. It is a popular destination among tourists, but also a charming place to live in. If you think Orange County is a good place for you to settle in, Affordable Reliable Moving Company Orange County will help you in mastering your plan of moving here. This article will inspire you with ideas on how to spend Valentine's Day in Orange County.
Romantic beaches of Orange County
A great way to spend Valentine's Day in Dana Point is by going near the ocean. In Dana Point's neighborhood lay some of the most beautiful and popular beaches. Capistrano Beach is chosen by many, both travelers and residents. Even in the first months of the year, the temperature doesn't drop below 66 degrees. Take a long walk on a beach, and enjoy a beautiful sunset with a view of the Pacific Ocean for a romantic experience. And if you want to move, reputable movers in Dana Point are your best choice when it comes to moving to a coastal side.
Huntington Beach is excellent for all surfing lovers! For all athletes, Huntington Beach offers many different beach-based sports such as beach volleyball or even yoga on the beach! Huntington Beach's attractions are everywhere and our creditable movers Huntington Beach offers are the number one option for a high-quality experience.
Spend Valentine's Day in Orange County with mesmerizing landscapes
Anaheim is a home of wonderful places. It has a lot of parks, museums, coffee shops, and similar. One of the most popular sights you can visit during Valentine's Day in Orange County is Disneyland Theme Park. It is best to visit Disneyland park in the morning, so you can avoid a big crowd. Don't forget to book tickets! Around 350,000 people call Anaheim home. It will come as no surprise if you fall in love with the city, considering that its sights are breathtaking. Reputable movers in Anaheim CA will help you in making Anaheim your forever place.
Fullerton offers beautiful parks and places where you can have a nice picnic with your date, even during a cold month like February. All you need to do is to prepare a few snacks, bottles of water, and sweets to enjoy this day in Fullerton's parks.
Parks that you can visit in Fullerton:
Brea Dam Park
Acacia Park
Emery Park
Fern Drive Park
Many of the given places have different sports fields such as baseball fields, romantic gardens filled with different types of flowers and other plants, restrooms, and parking lots. All of this fits in one place where you can find everything you have always wanted and reliable movers in Fullerton can help you in making this experience easy.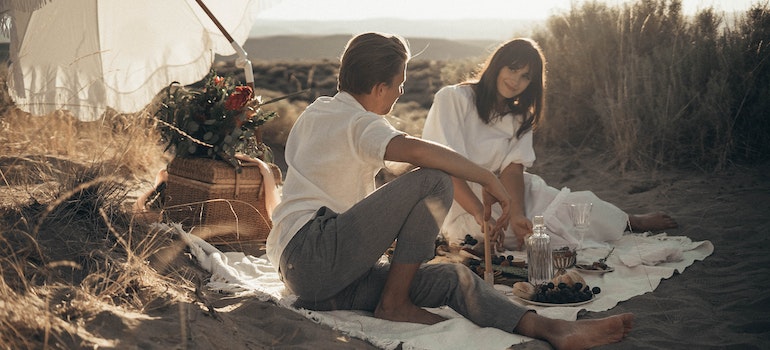 Day of love in Santa Ana and Garden Grove
Orange County's capital is best known for its long history that dates from the 19th century. Having said that, a museum date would be a good idea. The first on the list of museums you could visit in Santa Ana on February 14th in Orange County is Bowers Museum. This museum has a long tradition of exhibiting famous paintings and other artwork. After visiting, you can enjoy a nice lunch in a restaurant in the museum's complex.
Santa Ana is a neighbor to major cities such as Los Angeles and San Diego. They are only one hour away. A nice road trip with your partner with music blasting in the car is a fun way to spend the day of love. Good movers in Santa Ana know all tips and tricks on how to get the best out of living in Orange County's capital.
Garden Grove is first on the list of places you need to visit for a night out. This town has so many places in which you can take out your loved one. Locals love The GEM Theater for its historic and authentic vibe. It offers interesting aquariums with various sea animals. The most popular is the Aquarium of the Pacific. This northern Orange County town will show you amazing locations and its affordable movers in Garden Grove are the best options when you consider a relocation.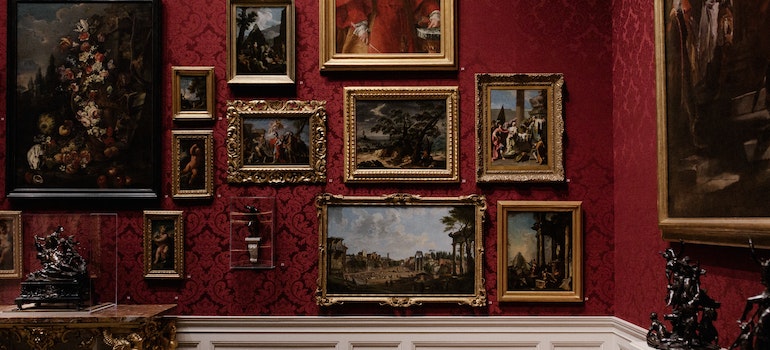 Make February 14th relaxing
Many spa centers offer special discounts for couples on Valentine's day. You can book a couples appointment at Costa Mesa's spa centers! Newport Float Therapy center is chosen by many! Take a relaxing bath, and spend a hot minute in the sauna. You can choose different outdoor activities with great attractions, thus, our expert movers in Costa Mesa will be of great help in meeting this amazing town!
To extend a holiday, it is recommended to reserve a hotel room in one of Irvine's hotels; therefore, you can enjoy its beautiful sights. Surprise your loved one by taking them to a nice dinner. Make sure to check reviews of hotels that suit your interests.
Whale watching is regarded as fun activity by travelers and residents. Not only will you have lots of fun, but also you will learn something new! To get the best out of Irvine, contact our reputable movers in Irvine! They will help you with all the moving tasks so that you can enjoy Valentine's Day with your soulmate.
You can choose some of the music events that San Clemente offers for Valentine's Day! Reserve your tickets for upcoming music events or live music at some of the local bars for a vibrant night out! Knuckleheads Sports Bar & Grill is in the highest position in the list of popular music places implied by San Clemente's officials! Romantic music will win the heart of your partner all over again! High-quality San Clemente movers will this experience an unforgettable adventure!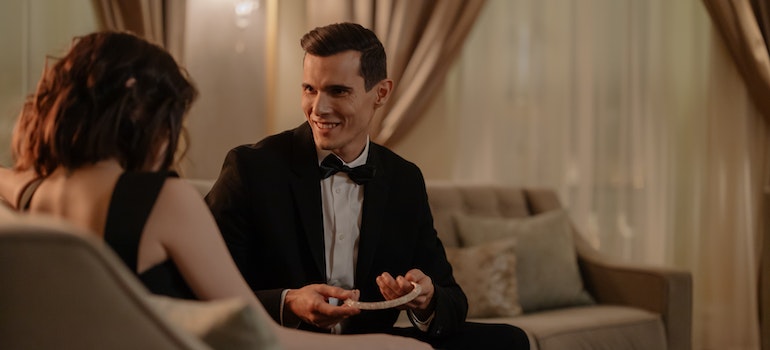 February 14th is an exciting day and an excellent opportunity to spend quality time with your loved one. Visiting each of these places will surely be marked as a loving memory. All you need to do is to prepare a good mood and a camera to capture precious moments while spending Valentine's Day in Orange County.
"*" indicates required fields
What Our Clients Say
" I was in a bind with having to move during the Coronavirus problems. You were very accommodating in this tough time. "