What to Do in Anaheim This Fall
As the fall progresses, Anaheim becomes a place where locals and visitors get to enjoy a lot of cool fall festivities and activities. Whether you're a local, a tourist, or you have just arrived with the help of OC moving services, witnessing the city's seasonal metamorphosis is magical and fun. This city, famous for its sunny dispositions and iconic attractions, does not simply fade into the quietude of the cooler months. Instead, it offers experiences that are as diverse as the shades of the autumn leaves. So, let's find out what to do in Anaheim this fall, and let's make this year for you an awesome one.
Experience the Magic at Disneyland Resort with a Fall Twist
Disneyland Resort transforms with the autumn season, offering magic with a fall twist. The park is adorned with festive decorations, from Main Street, U.S.A. to the iconic Cinderella Castle. In fact, it is draped in an array of orange and gold. Visitors can enjoy seasonal events such as:
Mickey's Halloween Party: A ticketed event where guests can trick-or-treat throughout the park, dressed in their Halloween best.
Fall-themed rides: Certain attractions receive a seasonal makeover, like the Haunted Mansion turning into a Haunted Mansion Holiday.
Special autumnal treats: Pumpkin spice and everything nice can be found in treats and dishes across the park.
The Disneyland Resort is also known for its nightly fireworks display. During the fall season, this spectacle includes a special Halloween-themed performance, complete with a soundtrack that features Disney villains.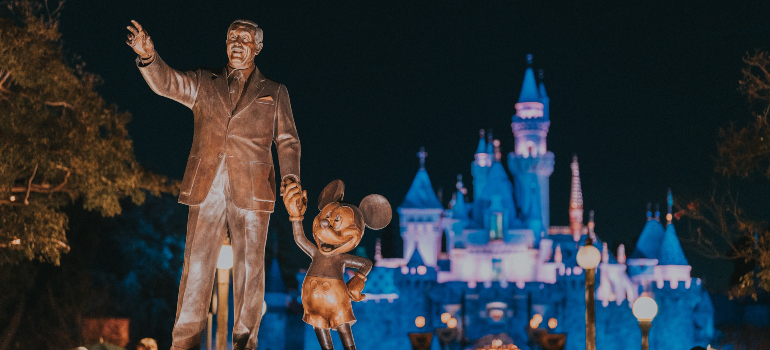 Catch the Anaheim Ducks in Action
The Anaheim Ducks usher in the fall with the start of a promising NHL season at the Honda Center. Fans gather in a sea of orange and black to support their team. That, in turn, creates an electrifying atmosphere that's perfect for family outings or a night out with friends. The Ducks, inspired by the beloved 1992 film "The Mighty Ducks," not only play hard on the ice but also play a significant role in the community. They are often seen participating in local charity events throughout the season. Bear in mind that attending a game is an opportunity to join in on Anaheim's magnetic community spirit.
Savor the Flavors of Fall at the Anaheim Packing District
Autumn in Anaheim isn't complete without a visit to the Packing District. This foodie paradise, set in a refurbished citrus packing house, offers all the fall flavors one can ever want. From pumpkin-spiced pastries to warm, artisanal bread, the district buzzes with seasonal delights. It's a perfect first stop for those who've just settled in, usually with the help of movers Anaheim CA offers, to get a true taste of local culture. The adjacent farmers market brims with autumnal produce. They are ideal for those inspired to cook a fall feast after the last box is unpacked. As the Anaheim Fall Festival and Halloween Parade approach, the Packing District becomes a place not to miss out on.
What to Do in Anaheim this Fall? Explore the Great Outdoors at Yorba Regional Park
Yorba Regional Park is a fall favorite for those in Anaheim. There, one can observe the changing leaves and enjoy the cool, pleasant weather. It's a perfect setting for those who've recently been relocated to the area by one of the reputable residential movers Orange County provides, to enjoy the outdoors. The park boasts interconnected lakes for fishing, ample bike paths, and picnic areas under the shade of autumn-hued trees. It's a place where new residents, still fresh from their transition can mingle with locals and enjoy the tranquil environment. Whether it's a family barbecue or a solitary jog, the park's 140 acres provide a peaceful haven for all to relish the fall season.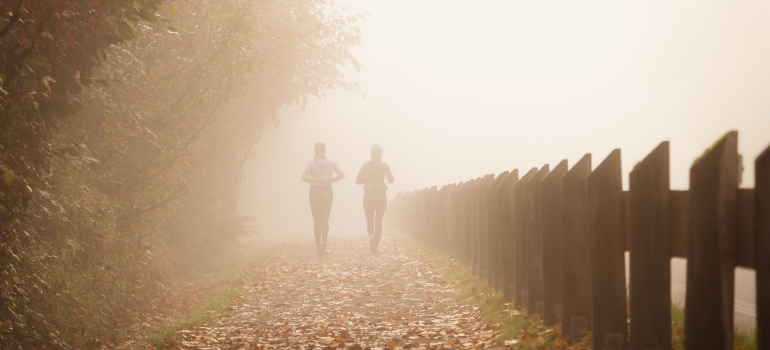 Attend a Concert at the House of Blues
The House of Blues is a cornerstone of the city's music scene. Moreover, in the fall, the concert calendar is packed with performances ranging from emerging indie artists to well-known bands. As the nights grow longer and the air cooler, the venue becomes a gathering spot for music lovers seeking live entertainment and a lively atmosphere.
Many people are choosing this area to settle in because of events like these. That's why there are experts providing all sorts of moving-related services, such as the delivery service Orange County offers. Those conveniences allow future residents to enjoy their days exploring the cultural scene of Anaheim with zero worries on their minds and 100% certainty that their belongings are in safe hands.
Inside, the House of Blues boasts a cool, eclectic decor and intimate setting, ensuring every concert is memorable. Whether you're in town for a few days or for good, a night at this iconic venue is a must-do for an authentic Anaheim fall experience.
Discover Local Art at the Muzeo Museum and Cultural Center
If you ask a local to tell you what to do in Anaheim this fall, you will most likely be given the names Muzeo Museum and Cultural Center. At this cultural institution, the fall season brings an array of art and engagements to life within the walls of the historic 1908 Carnegie Library. Here, visitors can explore the numerous rotating exhibitions that feature both local and international artists. The Muzeo goes beyond displaying art. It offers educational programs and hosts special events that knit the community closer through cultural celebrations. This historic Anaheim landmark was once a library funded by the industrialist Andrew Carnegie. Today, it serves as a keeper of contemporary art and proof of the city's strong cultural identity.
Shop and Stroll at the Anaheim GardenWalk
Anaheim GardenWalk is an outdoor shopping and entertainment complex that offers a relaxed atmosphere for a fall stroll. As the weather cools down, visitors can explore a variety of shops and enjoy:
Boutique shopping: Find unique gifts and fashion items in the local boutiques.
Dining options: From cozy cafes to fine dining, there's a range of options for people of all tastes.
Entertainment: Catch a movie or visit the escape room for a fun evening out.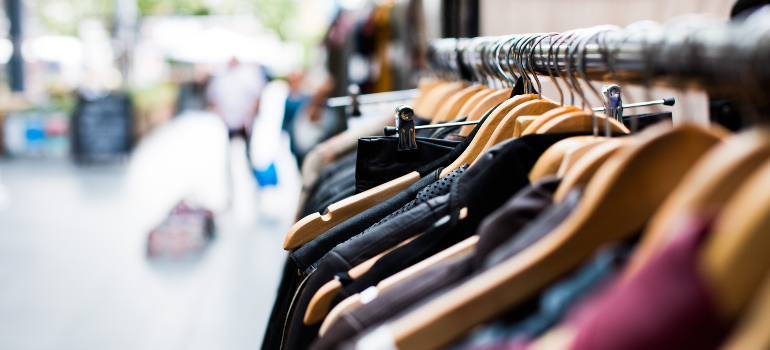 Fall into Fun in Anaheim
As the season of harvest rolls on, Anaheim reveals its charm. It lies in offering various forms of entertainment, culture, and community events that are as diverse as the city itself. From the adrenaline of Ducks hockey games to the creative pulse of the Muzeo Museum, each experience contributes to the city's allure. Whether you're a lifelong resident or a newcomer, ushered in by the trusted services of local movers, you won't be bored in September, October, and November. There will be always what to do in Anaheim this fall and all that remains is for you to take our advice and enjoy these months fully.
"*" indicates required fields
What Our Clients Say
" I was in a bind with having to move during the Coronavirus problems. You were very accommodating in this tough time. "