What to Do in Orange County This Fall
Fall in Orange County is a season of mild temperatures and a lot of fun activities waiting to be explored. The changing leaves set the perfect backdrop for a season filled with harvest festivals, Halloween haunts, and cultural events. So, if you thought that when the summer left the OC, it took all fun with it, you're about to be proven wrong. Read on and discover what to do in Orange County this fall to make your post-summer blues disappear.
St. NorbertFest – An Oktoberfest of California
Mark your calendars for St. NorbertFest on October 20, 2023, in Orange. Evolving from its roots as an Oktoberfest celebration, this event has become a local tradition. Did you know that Oktoberfest originated in Munich, Germany in the early 19th century? The tradition has since found its way to Orange County, enriching the local cultural scene.
Here's what makes this event so special:
Authentic German cuisine
Craft booths showcasing local artisans
Traditional German music
Community engagement activities
The visitors coming to this festival often become aware of the eventful life one can expect in Orange County. It's not uncommon for attendees, charmed by the lively community, to later seek the assistance of movers and packers Orange County offers to help them relocate and become a part of this engaging locality. Therefore, St. NorbertFest is not just a celebration of cultural heritage. It is a presentation of the inviting and harmonious lifestyle that awaits in Orange County.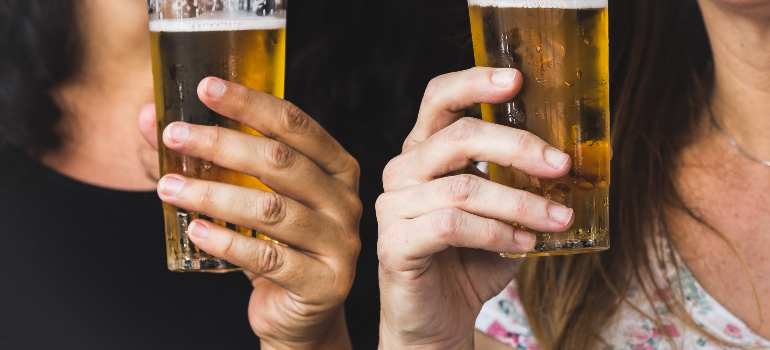 Fall Festival at Kaleidoscope in Mission Viejo
The eagerly awaited Fall Festival at Kaleidoscope Mall in Mission Viejo is a hallmark of the autumn season. This year, it will take place on October 29, 2023. The event brings the community together, celebrating the fall spirit in a fun and engaging manner. Amidst a lively atmosphere filled with music and laughter, families, friends, and neighbors revel in fall-themed activities for all ages. The festival is also a perfect place to fall in love with this city. Many newcomers in the area, who have just used the services of the moving companies Mission Viejo provides, come to this festival to learn a bit more about the community.  This is especially advisable for those with children who have taken the relocation a bit harder. Introducing them to the fun side of their new hometown is an excellent way to get them to accept the new situation faster.
Naturally, the Fall Festival encapsulates the essence of autumn and showcases the communal spirit that makes this city a remarkable place to live. With pumpkin carvings, hayrides, and the scent of apple cider in the air, the Fall Festival at Kaleidoscope is a cherished tradition.
Fall-o-Ween at Heritage Hill Historical Park in Lake Forest
As autumn unveils its colorful palette in Lake Forest, the community eagerly anticipates the Fall-o-Ween event at Heritage Hill Historical Park. Spanning the weekends of October 13-15 and 20-22, 2023, this enchanting event invites families to tour the decorated grounds. The ambiance is spooky but in a playful way, and it envelops the town during this season. The air is filled with the laughter of children scampering through straw mazes and the flash of cameras capturing moments against Halloween-themed backdrops. Everything that happens at this event echoes the close-knit community spirit. It's an event often recommended by the local businesses, such as movers Lake Forest is home to, when the visitors ask what's fun to do in the area.
The gentle autumn breeze carries the melody of live music across the park, as families gather to celebrate the whimsical spirit of Fall-o-Ween. The meticulously decorated Heritage Hill Historical Park becomes a haven of autumnal joy, where old traditions meet new memories. Because of its fun and family-oriented nature, it's no wonder that many choose to make Fall-O-Ween a tradition.
Autumn Festival in Long Beach
Long Beach truly shines in summer. But that doesn't mean it's no fun during other seasons.  A good example of a fun event is the Autumn Festival is happening on October 11, 2023. This festival is a grand celebration that highlights the rich traditions and cultures of Japan, China, Korea, and the Philippines. In essence, it's a weekend filled with learning and entertainment that honors the diversity of Asian and Asian American communities. Attendees are captivated by traditional crafts, lively performances, and culinary delights that transport them across continents.
This festival is among the main reasons why people start searching for moving companies Long Beach residents trust, to make this city their home. The lively atmosphere, coupled with the educational and entertaining activities, makes this a notable event. It showcases the cultural richness and communal harmony that defines Long Beach. Each dance, craft, and dish make it a memorable fall experience for all.
Fall Harvest Festival in Aliso Viejo is a Celebration of Autumn
Join the local tradition at the Fall Harvest Festival in Aliso Viejo on October 21, 2023, from 10 a.m. to 12 p.m. at Grand Park. This event embodies the essence of fall in a family-friendly setting​. Did you know harvest festivals date back to ancient times, celebrating the season's bounty? They are a tribute to agricultural traditions and community bonding.
Here's what to expect at this event:
A whimsical costume parade
Trick or treating for youngsters
Carnival games for all ages
Booths showcasing local crafts and goodies
Pony rides for a dash of adventure
Apart from having fun, the festival will have you experience the wholesome lifestyle of Orange County. The festive spirit of the Fall Harvest Festival, coupled with the charm of Aliso Viejo, makes it a delightful outing for families to revel in the joyous fall season.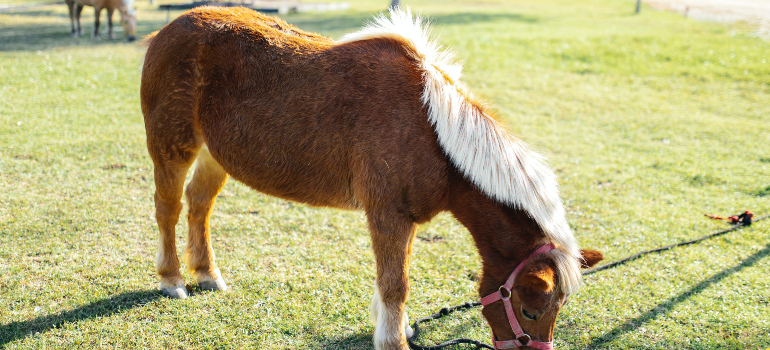 What to Do in Orange County This Fall? Enjoy Life and Build Even Stronger Bonds With Local Communities
The Orange County cities offer experiences that embody the essence of fall. But apart from that, they offer a chance to integrate even more into the social scene of the area. So, if you were wondering what to do in Orange County this fall, the answer is to visit one of these events. Mark your calendars, and prepare for a season filled with adventure, culture, and community spirit in Orange County!
"*" indicates required fields
What Our Clients Say
" I was in a bind with having to move during the Coronavirus problems. You were very accommodating in this tough time. "