What to know before you move to Fullerton
Moving can be quite stressful, even if you stay organized and prepare well beforehand. This is why most people choose to ask for help regarding their relocation process. To help deal with this stressful period, Affordable Reliable Moving Company OC will be at your disposal. With our highly trained professionals, your relocation to Fullerton will go by smoothly and stress-free. To help you further with your relocation read our article on what you need to know before you move to Fullerton!
Learn about the location and the weather before you move to Fullerton
Fullerton is approximately 25 miles southeast of downtown Los Angeles, and approximately 11 miles north-northwest of Santa Ana, the county seat. With Los Angeles being so close, many residents choose to spend their weekends there by taking a short road trip. If you choose you to want to become a Fullerton resident and want to do it as quickly as possible, look into packing services Orange County. This way you can focus on other obligations while someone else does the heavy lifting for you!
Locals enjoy sunny weather for the majority of the year, 283 days on average. Although average temperatures in summer reach a high of 84 in August, it never seems to get too hot in Fullerton. Similarly, the winters never get dreadfully cold, with the average winter temperatures dropping to 47 in January. There is no snow in Fullerton, as is expected in the Southern Californian region. The wettest month is February with almost 3-inches of precipitation.
Consider rent and real estate prices before you move to Fullerton
Houses in Fullerton CA rent between $1,550 – $12,995 with a median rent of $2,700. This is $575 more than the national median. The price range for 3-bedroom houses is $3,350 to $7,000. The price range for 1-bedroom apartments is $1,595 to $4,482 with the median being $2,112. The median rent for 3-bedroom apartments in Fullerton, CA is $4,184.
You can save yourself some cash if you rent a smaller unit. However, you might be wondering what to do with all of the stuff you have that you can't fit in your new home. To help you with your dilemma you can acquire the help of vaulted storage Orange County. This way you will have more space in your apartment or house, while still having your old furniture and belongings safely stored waiting for you.
The Fullerton housing market is somewhat competitive. Homes in Fullerton receive about 7 offers and sell in around 40 days on average. The average sale price of a home in Fullerton was $885K last month, up 3.5% since last year. The average sale price per square foot in Fullerton is $555, up 12.3% since last year.
Education in Fullerton
The motto of Fullerton is "The Education Community". This on its own proves how much the residents of Fullerton value education. If you have kids and want to make sure they get the highest quality of education look no further. Fullerton has impeccable education on all levels.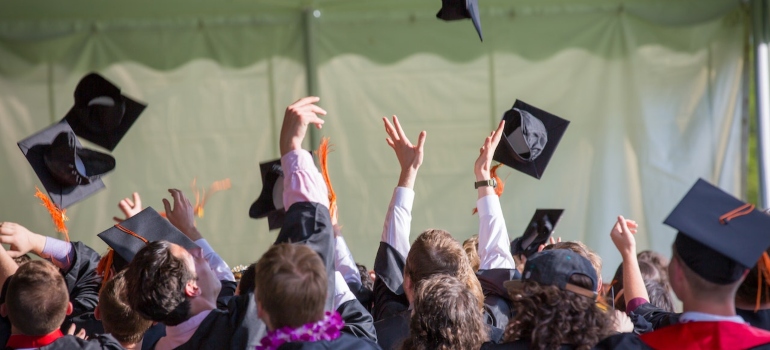 Here are some of the best elementary, middle, and high schools in Fullerton:
Acacia Elementary School
Laguna Road Elementary School
Parkview
Rancho-Starbuck Intermediate School
Troy High School
Sunny Hills High School
Fullerton Union High School
California State University, Fullerton, is the most esteemed four-year post-secondary school in the city with over 40,000 students enrolled. It's considered to be the largest school in the statewide CSU system. If you're looking for a two-year education, Fullerton College is a community school many young adults attend.
Neighborhoods in Fullerton
Fullerton is a city in Orange County that seems to have some of the finest neighborhoods. Not only does it have large hillside estates, but it also has adorable 1920s bungalows. It seems that Fullerton is a community that is right for every homeowner. Hiring reputable moving companies Fullerton is the best choice if you want someone to do most of the work for you when moving to one of these unique neighborhoods!
Here are some of Fullerton's many beautiful and family-friendly neighborhoods:
Sunny Hills Estates
Raymond Hills
Sorrento Hills
Sunny Hills West
Downtown Fullerton
Hidden Lakes
Salaries and the job market
The average salary in Fullerton is said to be around $60,000 and the average household income at about $106,314. The highest paying jobs in Fullerton are Chief Executive Officer, Vice President, Business Development, and Product Management Director. It's important to keep in mind that the minimum wage rate in Fullerton is $13 per hour, whereas the Federal Minimum Wage is still only $7.25. It's worth mentioning that the unemployment rate in Fullerton is 6.8% which is less than the nation's average.
More than 7,000 of Fullerton's residents are employed in the education system. Right behind education, there is healthcare, where about 3,000 people are employed. Most of these individuals work in St. Jude Medical Center as staff members. Other than education and healthcare, there are many jobs for Fullerton's residents in Downtown Fullerton – restaurants, bars, shops, etc.
Get to know the culture before you move to Fullerton
There are more than 50 parks in Fullerton. This gives locals an opportunity to spend their free time outside. Whether they are on a trail, at a picnic, or playing a game of ball, Fullerton's residents make the best of the parks. Fullerton Arboretum has many gorgeous gardens and exquisite exhibitions and is one of the locals' favorite open-air hangouts.
If they're not doing fitness, locals are spending time at either the Fox Theater Complex, Elephant Packing House, or the Old Spaghetti Factory. There are many historical places among the ones mentioned in the area including the Santa Fe Depot and Heritage House. If you are looking to have some fun in a modern way, Downtown Fullerton is your go-to, with so many bars and restaurants available in the area.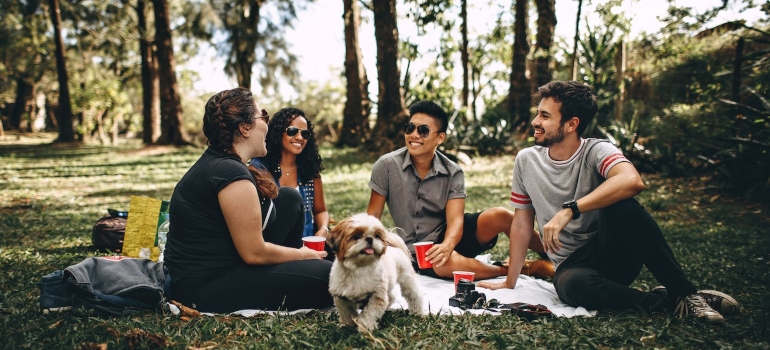 Bottom line
Now that you've learned everything you need to know before you move to Fullerton it's time to make a decision. If you decide to make Fullerton, your new home you should know you're definitely not making a mistake! This quirky Orange County city has something for everyone. Hopefully, our article has given you a new perspective on Fullerton, and good luck with your relocation!
"*" indicates required fields
What Our Clients Say
" I was in a bind with having to move during the Coronavirus problems. You were very accommodating in this tough time. "