What to pack first when preparing for the move to Yorba Linda
When moving, knowing the order of packing will help you more than you think. Actually many people don't understand the importance of a packing schedule until they find themselves in trouble. So we decided to give you some advice on what to pack first when preparing for the move to Yorba Linda. And this is something that will come in handy long before you find our Affordable Reliable Moving Company Orange County has to offer.
Storage items 
When moving to Yorba Linda many people decide to use the option of storage. And when moving it is best to first pack the items that will be stored. This way you can make more room, and take your time packing other items. Usually, people place things from their garages in storage and those things are in most cases already packed or don't require any additional packing before storage.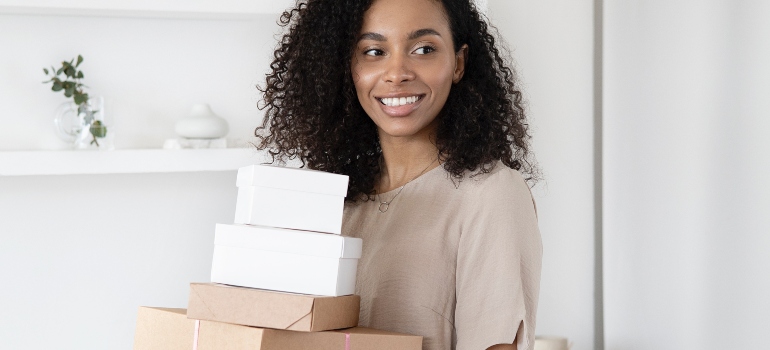 Out-of-season items
Out-of-season items are also a good option for packing among the first things as they won't require a lot of work. They are also usually already placed in boxes or stored somewhere. Of course, you can also hire professional Orange County packers for additional help. But usually, this should still be easy to handle.
Fine china
The last thing on your mind when moving is diners and parties. So it is safe to say there will be no need for your fine china. As a result, fine china is one of the things we can pack first when preparing for the move to Yorba Linda. Residential movers from Orange County have moved their fair share of fragile items. So the only important thing is that they are packed nicely. If you need advice about that you can ask your movers, or even look for professional help.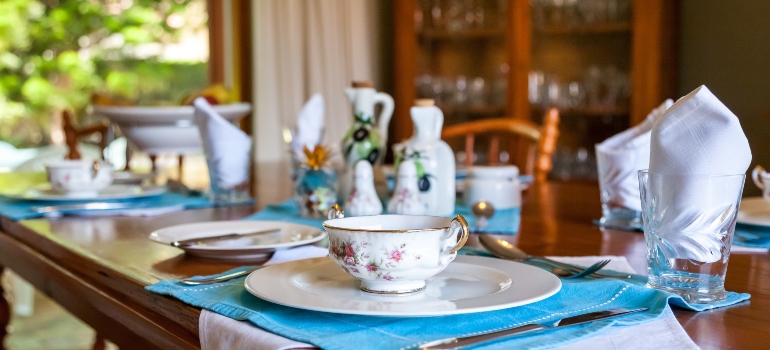 Books
People that like to read then accumulate quite a number of books over time. And it is important to say that books can't be packed randomly! They are very sensitive to humidity and other factors. Not to mention that packing a lot of books in one box will make it too heavy to lift. So packing them among the first things will give you enough time to properly pack books for your move.
Don't forget the decorations
Some decorations for example big artwork can be quite tricky to pack. As a result of that packing it among the first things will help you save time later on. Also, if decorations are one of the things you decide to pack first when preparing for the move to Yorba Linda, the chances of forgetting something will be a lot lower. Not to mention that there will be less clutter around you, and you will have free space to move boxes and furniture later on.
"*" indicates required fields
What Our Clients Say
" I was in a bind with having to move during the Coronavirus problems. You were very accommodating in this tough time. "