What You Need to Know Before Moving to Irvine
Before you move anywhere, you should get familiar with your new city. Irvine is a vibrant city in Orange County, known for its safe neighborhoods and excellent schools. With a population of approximately 300,000, it offers a diverse community and a strong job market, particularly in the technology and healthcare sectors. However, living costs can be high, so budgeting is crucial. Embrace the Mediterranean climate, as summers are hot and dry while winters remain mild. Prepare to explore the city's parks, cultural events, and nearby attractions. Here's what you need to know before moving to Irvine before searching for the best Orange County moving services.
Cost of Living and Job Opportunities
Living in Irvine can be pricey, as it's 81% more expensive than the average American city. The major cost drivers are home and rental prices. The average rent is $3,069, while the median home price is around $1.2M. On the bright side, groceries, utilities, and transportation costs align with the national average, providing some relief. As for job opportunities, Irvine boasts a thriving market, especially in the technology and healthcare fields. Notable employers include companies like Broadcom and Blizzard Entertainment. The most common jobs in Irvine are: 
Customer Service Representative
Administrative Assistant
Research Assistant
Sales Associate
Software Engineer
Project Manager
Account Executive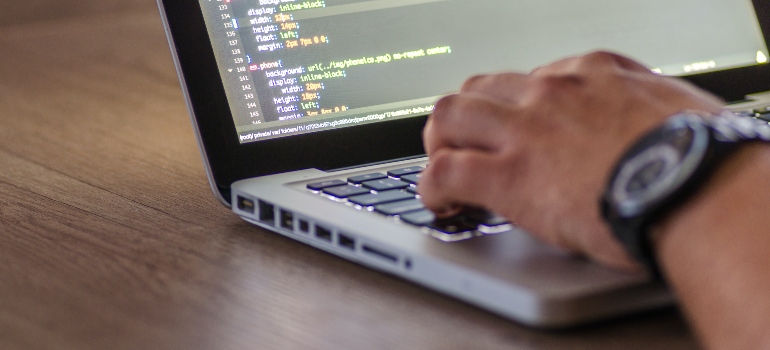 The average yearly salary here is $89k, providing potential residents with attractive career prospects and a chance for financial stability.
Weather 
The weather in Irvine, CA, is characterized by a Mediterranean climate. Summers are hot and dry, with temperatures often reaching the mid to high 80s and occasionally soaring above 90°F. Be prepared for heatwaves during these months.
Winters, on the other hand, are mild and pleasant, with temperatures ranging from the low 40s to the mid-60s. Rainfall is minimal here, with 15 inches of rainfall per year. The climate is really perfect all year long for moving companies Irvine has to offer, as they complete their relocations swiftly and seamlessly thanks to the favorable weather conditions!
Education
The city's commitment to education is evident in the average test scores, which are 52% higher than the national average. One of the best elementary schools in Irvine is Turtle Rock Elementary School, known for its academic excellence and supportive environment. For high school, University High School stands out for its rigorous curriculum and strong college preparatory programs. As for higher education, the University of California, Irvine (UCI) is renowned for its research and diverse range of academic offerings, attracting students worldwide.
Neighborhoods and Safety
Irvine's neighborhoods offer a diverse and welcoming environment and a high level of security. University Town Center is a vibrant community with plenty of amenities, including shopping centers and dining options. Stonegate is known for its family-friendly atmosphere and well-maintained parks. Quail Hill is a picturesque neighborhood with beautiful natural surroundings and hiking trails.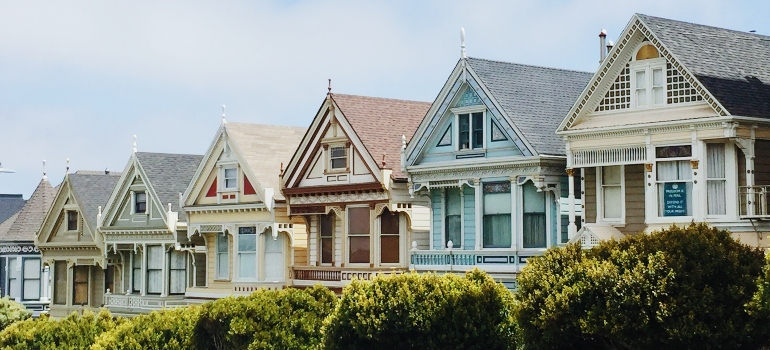 Regarding safety, Irvine is considered one of the safest cities in the U.S., with low crime rates. Compared to the rest of Orange County, Irvine consistently reports lower crime rates. There are 0.61 violent crimes per 1,000 residents, while in the state of California, the average is 4.4 violent crimes per 1,000 residents.
Lifestyle and Local Attractions
The city offers a comfortable and family-oriented lifestyle, but you should know before moving to Irvine that it might not be the best fit for those seeking vibrant nightlife or diverse architectural styles. The city's architecture is often described as "copy-and-paste," featuring uniform designs and planned communities. 
On the other hand, local attractions provide plenty of opportunities for outdoor enthusiasts and nature lovers. The Great Park is a central hub for recreational activities, including sports fields, a farmers market, and cultural events. Nearby, the Whiting Ranch Wilderness Park offers scenic hiking and mountain biking trails, providing an escape to nature. Crystal Cove State Park, a short drive away, entices visitors with its stunning coastline, tide pools, and hiking trails. All in all, if you prefer a calm environment with plenty of recreational options, you should probably start searching for furniture movers in Orange County who can help you move as soon as possible!
Transportation
The transportation system in Irvine revolves around car dependency, but it also offers some public transportation options. The MetroLink train system connects Irvine to neighboring cities, making commuting more accessible for those traveling longer distances.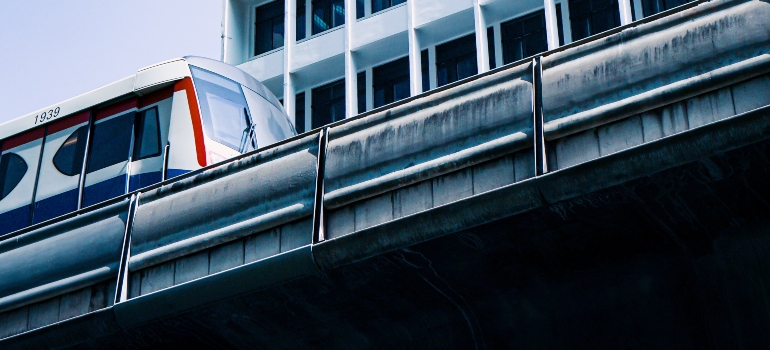 Additionally, the shuttle bus system operates within the city, providing convenient transportation for local residents and visitors. Despite these public transportation options, owning a car is still essential for most residents due to the city's layout and limited public transit coverage. Irvine's infrastructure and road network is designed to accommodate cars, making it easier to navigate the city by personal vehicle. 
Get Familiar with What You Need to Know Before Moving to Irvine to Decide If It's the Best Choice for You!
It's essential to familiarize yourself with the city's vibrant and family-oriented lifestyle. The cost of living is higher than the national average, mainly driven by expensive home and rental prices, but groceries, utilities, and transportation costs are manageable. The job market is thriving, with a competitive average yearly salary of $89k. The Mediterranean climate offers hot, dry summers and mild winters, perfect for outdoor activities. Education is highly valued in Irvine, with test scores surpassing the national average. The city's neighborhoods are diverse and secure, with low crime rates compared to the rest of Orange County. The list of things of what you need to know before moving to Irvine doesn't end here, so make sure you explore all the factors that are relevant to your particular lifestyle and needs before getting in touch with the moving and packing services Orange County companies offer. 
"*" indicates required fields
What Our Clients Say
" I was in a bind with having to move during the Coronavirus problems. You were very accommodating in this tough time. "