When to get installation services and what do they involve?
Today in the modern era, we all use various services and equipment every day. When you move, you need to know when to get installation services so you can move in without stress. See here what installation services include and why you need to call them after your affordable movers Orange County finish their work.
What do you need professional installers for?
Any average home has several various devices and equipment they use daily or from time to time. The safe way to have everything up and running is with the help of professionals. Moving companies often offer installation services Orange County that will safely and properly connect and install everything you need. This is a service that allows you to settle into your new home fast and efficiently, without any complications. Transport and delivery of your belongings is not the only job of moving companies. It actually, depends on your needs and requirements on how much will movers you hire do instead of you. So, you can use installation services for furniture or electronic equipment like computers, printers, etc.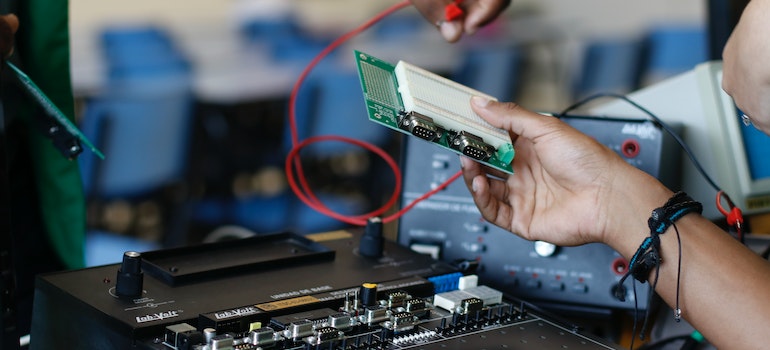 When to get installation services?
It is always a suitable time to get installation services from your local movers Orange County. You don't need to lose a couple of days or hours assembling your furniture or connecting devices around your home. Professional installers have the right equipment and tools to do the job safely and fast. For example, if you are using packing services and movers disassemble your furniture, it is wise to have them unpack and assemble everything when you arrive. Once professional movers finish their job, your home will be completely ready for use. Not to mention that it will be a quicker and much safer option when the professional team deals with equipment and appliances.
Installation services can include
Moving an office is not the only time when is smart to get installation services. Larger homes with a lot of appliances and furniture also can use these services. Moving companies don't just provide delivery service Orange County, but they can help with setting up: furniture assembly and installing stoves, refrigerators, microwaves, freezers, computers, etc.
So, with the help of professional movers, you won't have to worry about how to reassemble and disassemble your furniture. They will get you covered with both delivery and installation services. This way, you will protect your furniture from damage and breakage.
Moving companies offer this type of service for both homes and offices. When you are moving an office or an office building, you will have to spend a lot more time installing and connecting all equipment, desks, and other furniture. It is much easier to have professionals with the right tools and equipment to help you accomplish that in a much shorter period. Not to mention that it is very convenient to find a moving company with expertise and experience than to hire a third company to finish your relocation. So, if you are deciding when to get installation services – it is always the right time.
"*" indicates required fields
What Our Clients Say
" I was in a bind with having to move during the Coronavirus problems. You were very accommodating in this tough time. "