Why Vaulted Storage is the Best Solution for Seasonal Items?
In today's fast-paced world, the need for efficient and secure storage solutions has never been more important. Whether you are moving to a new place, decluttering living spaces, or safeguarding cherished possessions, you are probably looking for the best vaulted storage options available. Among the frontrunners in providing these top-tier services are the moving and storage companies Orange County services. Renowned for their commitment to excellence, these companies not only ensure the safe transit of belongings but also their preservation in state-of-the-art storage facilities. Dive in as we explore why vaulted storage is the best solution for seasonal items.
What is Vaulted Storage?
Vaulted storage is a term that might be unfamiliar to many people. It is a specialized storage solution that stands apart from traditional storage units. Unlike the conventional storage spaces, we often visualize – think of garage-like spaces with roll-up doors – vaulted storage units are sealed, climate-controlled, and designed for the utmost protection of the items inside. If you have a lot of winter clothes, ski equipment, old swimming pools, and other items, vaulted storage Orange County offers is just the right choice for you. Moreover, it provides plenty of other benefits for your seasonal items, and we will explain some of them below.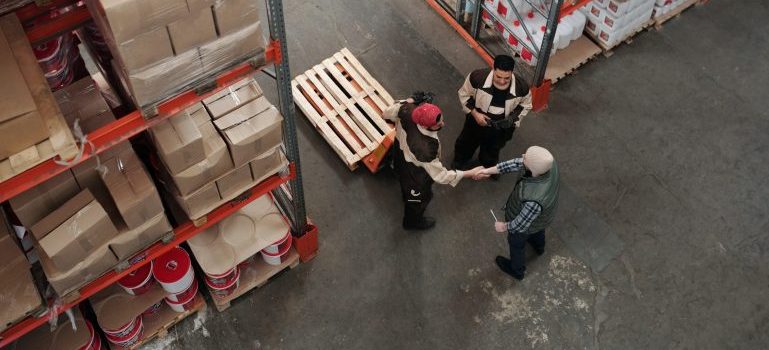 Vaulted Storage is the Best Solution for Seasonal Items Because It is Climate-controlled
One of the primary benefits of vaulted storage is its climate-controlled environment. Many items, especially delicate ones like artworks, collectibles, and certain seasonal items, are sensitive to fluctuations in temperature and humidity. For instance:
Artworks can crack or fade.
Collectibles can deteriorate.
Seasonal clothing can develop mold or mildew.
Vaulted storage units maintain a consistent temperature and humidity level, ensuring the integrity and longevity of such items. This feature is particularly crucial for those living in areas with extreme seasonal changes.
You Can Ensure Maximized Security With Vaulted Storage
Security is paramount when storing valuable items. Vaulted storage units often come equipped with enhanced security features, including state-of-the-art surveillance cameras, alarms systems, and secure access controls. Such features are indispensable for valuable collectibles or seasonal items that might be attractive targets for theft. Moreover, if you have a highly expensive ski equipment, high-quality summer clothing, and other items, you can always use a special delivery service Orange County can provide. This means that you don't have to drive your belongings to the vaulted storage on your own, which increases the safety of your items.
Vaulted Storage Provides Protection Against Pests and Contaminants
Another advantage of vaulted storage is its superior protection against pests. Rodents, insects, and other pests can cause havoc on items like holiday decorations, fabrics, or collectibles. The sealed nature of vaulted storage ensures that these unwelcome guests are kept at bay. Furthermore, these units prevent dust and other airborne contaminants from settling on stored items, preserving their original condition.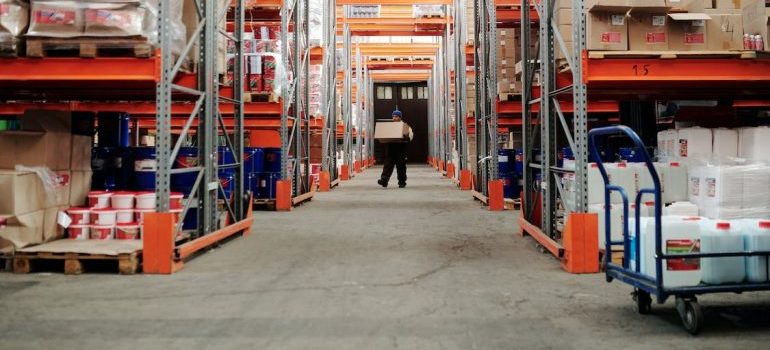 Efficient Use of Space
Many people use reliable packing services Orange County residents trust to help them pack and free up some space in their homes. While this is a good solution, vaulted storage might be as beneficial as well. Vaulted storage units are ingeniously designed to maximize vertical space. This design consideration is especially beneficial for storing bulky seasonal items like Christmas trees or patio furniture. Moreover, collectors with extensive collections might also benefit from having more vertical space. The vertical design ensures that you use every inch of the storage space efficiently. This is offering more value for your money.
Ease of Access
For residents of Orange County, vaulted storage solutions offer unparalleled ease of access. Whether you're rotating out seasonal items, retrieving decorations, or adding to a collection, these storage units are conveniently accessible, ensuring that your items are always within reach when needed. This means you can take them any time you want, without much hassle and procedures.
Protective Packing and Organization
Protection doesn't just end with the storage environment. Vaulted storage often incorporates or recommends protective packing solutions. In places like Orange County, reliable packing services ensure that items, especially fragile ones, remain undamaged during storage and transportation. Proper packing not only protects but also helps in organizing items efficiently.
Cost-Efficiency for Long-Term Storage
While the initial cost of vaulted storage might seem higher than traditional storage units, it proves to be more cost-effective in the long run, especially for items that you store seasonally or for growing collections. The enhanced protection, climate control, and efficient use of space can save money by preventing item damage or deterioration over time. Moreover, vaulted storage allows you to pay for the space you really need for your seasonal items, rather than the entire storage facility.
Vaulted Storage is Easily Integrated With Other Services
In Orange County, many moving and storage companies offer integrated vaulted storage solutions. This integration provides additional benefits such as seamless transport of items to and from storage. This can save you money on gas and car maintainance. Moreover, delivery services are available when needed. Finally, vaulted storage gives comprehensive moving packages.  You pay the fee once a month. Such integrations simplify the storage and moving process, making it hassle-free for users.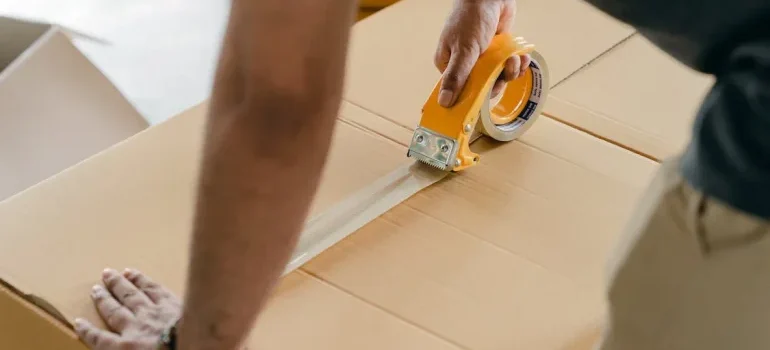 What seasonal items are stored in vaulted storage?
Here are some seasonal items that people commonly store in vaulted storage:
Holiday Decorations: From Christmas trees and ornaments to Halloween props and Easter decorations, these items are typically used once a year and can benefit from the protective environment of vaulted storage.
Seasonal Clothing: Winter coats, summer dresses, and other seasonal attire can be stored to free up closet space during their off-season.
Sports Equipment: Skis and snowboards in the summer, surfboards and kayaks in the winter – sports equipment often has a specific season of use.
Seasonal Merchandise: Retailers might store seasonal merchandise, such as summer beachwear or winter holiday gifts, until the appropriate selling season rolls around again.
Art and Collectibles: Some collectors rotate their displays seasonally and store items not on display to protect them from potential damage.
Camping and Hiking Gear: Put tents, sleeping bags, and other camping equipment in storage during months when outdoor activities are less frequent.
Vaulted Storage Provides Peace of Mind!
The real value of vaulted storage lies in the peace of mind it offers. Knowing that your cherished seasonal items, invaluable collectibles, and other possessions are stored in a safe, secure, and environmentally-controlled space is priceless. Whether you're a collector, a homeowner with seasonal items, or someone who values the integrity of their belongings, vaulted storage is the best solution for seasonal items in Orange County!
"*" indicates required fields
What Our Clients Say
" I was in a bind with having to move during the Coronavirus problems. You were very accommodating in this tough time. "