Writing a moving review – why does it matter?
The first step in the process of moving is looking for all the important information on the internet. This is how the relocation process begins. In all the confusion that surrounds relocation, the web will always be our first help. At first, you will think that you can complete the move without the help of professionals. However, industry professionals such as the Affordable Reliable Moving Company team will make the whole process less stressful and smooth. When you are comfortably settled in your new home after packing, moving, and unpacking, it's time for writing a moving review. Why is this important? Think back to how you found a reliable moving company and how much someone's reviews made your decision easier. Below we'll discuss why writing a review is good and helpful. Whether your experience is positive or negative, do not hesitate to share it with others.
Writing a moving review will help others to make the right selection of a professional mover
When you began the relocation process, you made the decision to hire residential movers Orange County. Initially, you received a recommendation from a friend, colleague, or family. You also included the web for a detailed search. Searching the web can be a bit confusing as all the companies offer you their impeccable services. How do you choose the one that meets your needs?
The next step was to read the reviews of previous customers. And this is one of the most crucial steps in choosing a mover. With your positive recommendation, the company will gain new customers. On the other hand, you will help other people to reach a reliable company.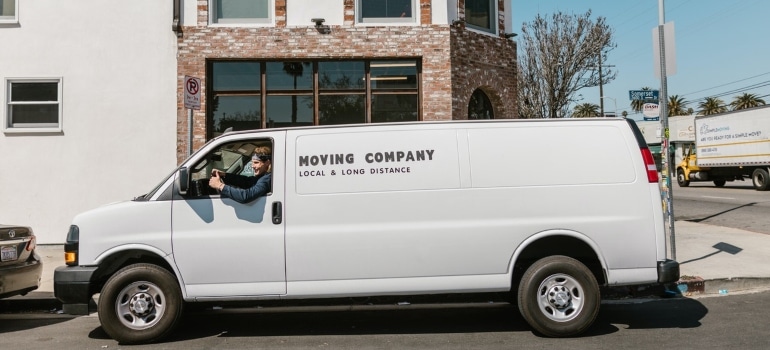 Give yourself time to think before writing moving reviews
When all the hustle and bustle of moving is over and you are comfortably settled in your new home, think about the whole moving process. Remember all the details. A lot of excitement has taken hold of you and many details can be forgotten. Your review should be objective and accurate. Many things that went into the relocation process may seem different from a distance. So think twice before publishing your experience on the web.
What type of information is important?
Moving reviews published on company websites should include information about the quality of the equipment as well as the skills used by the movers. The company's professional attitude, accuracy, efficiency, recognition, and resolution of ongoing issues should also be mentioned. Be assured that no one wants the experience of unprofessional or unfair treatment of clients. Mention how they handled your belongings and if they delivered them safely to the new location. Important information is also about the equipment they have and their skills in handling it.
How to write a good review?
Turn a good experience with a moving company into a moving review. It's important to write a credible, quality review. Let your essence be fundamental. List all the details and challenges you encountered during the relocation process and how you overcame them with the mover's help. This will be helpful to the commercial moving Orange County CA professionals for the rest of their work and the scope of their assignment. With the help of the experiences of their clients, the company will be able to know in which direction their business should go and what the expectations are. A review can really help others by providing accurate information. Whether the experience is positive or negative, stick to the facts. Be respectful and avoid harsh words.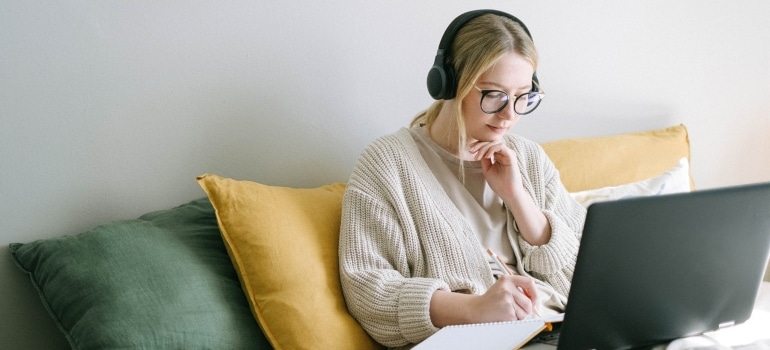 Bad relocation services deserve bad reviews
Moving is stressful enough. If you have experienced poor service or treatment from a moving company, the criticism is well deserved. Hiring professionals like local movers Orange County for relocation will make your moving look organized and easy. Unlike a company with poor services where you will wonder what you ever needed in your life. In situations like this, your voice is important. By writing a review about your bad experience, you will help others in their choice of company. It will prevent them from being in a similar situation. Such a review should include the following warnings:
A price that is too low to be real
Requiring a deposit in advance
Avoiding onsite estimate
Hidden costs
Incomplete contracts
The professional and reliable service of the moving company deserves praise and reviews
Writing a moving review about a positive relocation experience will help the company get feedback on their move. This way, they have the opinions of their satisfied customers in one place, which will improve their business going forward. Their hard work and the fact that they transported your belongings carefully and without any damage should be rewarded. You can tip them well, but don't forget to write a moving review. Also, this will expand the scope of their work and maybe hire more people. The company will surely be grateful for your efforts. In the end, this is the least you can do for the moving company.
Social responsibility
We are all part of a community in which we all have a role to play, but we are also part of a larger whole. So if your move went well, share that experience with others. Recommendations and feedback from others probably helped you choose a moving company. May your experience, good or bad, help others in the same situation. It's part of your responsibility to the community in which you live.
What are the benefits of writing a moving review?
So far, we've discovered the benefits that others get when you write a moving review. And what exactly are you getting from doing it? First of all, you get satisfaction. After all the work you have organized, you have shared your impressions with others. By doing this, you have given your vote or not to companies in the market. Another good thing about writing a moving review is the release of accumulated stress. Now that the move is over, you can release all the tension by writing a review.
"*" indicates required fields
What Our Clients Say
" I was in a bind with having to move during the Coronavirus problems. You were very accommodating in this tough time. "