5 tips for buying a house in Santa Ana
Welcome to the vibrant city of Santa Ana, located in the heart of Orange County, where diverse cultures, rich history, and a thriving community converge. If you're considering making Santa Ana your home, you're embarking on an exciting journey in a city known for its unique neighborhoods and bustling energy. As you navigate the path to homeownership, it's essential to be armed with the proper knowledge and insights. In this guide, affordable movers Orange County offers share tips for buying a house in Santa Ana. From understanding the local real estate market to exploring neighborhoods that resonate with your lifestyle, this expert advice will empower you to make informed decisions and find the perfect place to call home.
Know Your Budget and Mortgage Options
Purchasing a house in Santa Ana demands a clear understanding of your budget and a comprehensive exploration of mortgage options. This initial step is pivotal for a successful home-buying experience. Here's how you can approach it:
Determine Your Budget: Firstly, evaluate your financial situation. Calculate your monthly income, debts, and other expenses to reach a realistic budget. Santa Ana offers a range of housing options, so having a clear budget in mind will help narrow down your choices.
Explore Mortgage Options: Research various mortgage types, such as fixed-rate, adjustable-rate, and FHA loans. Each option has its advantages and considerations. Explore the terms, interest rates, and down payment requirements.
Get Pre-Approved: Take the extra step of getting pre-approved for a mortgage. This not only gives you a clear idea of your borrowing capacity but also signals to sellers that you're a serious and well-prepared buyer. Pre-approval can give you a competitive advantage in a competitive market.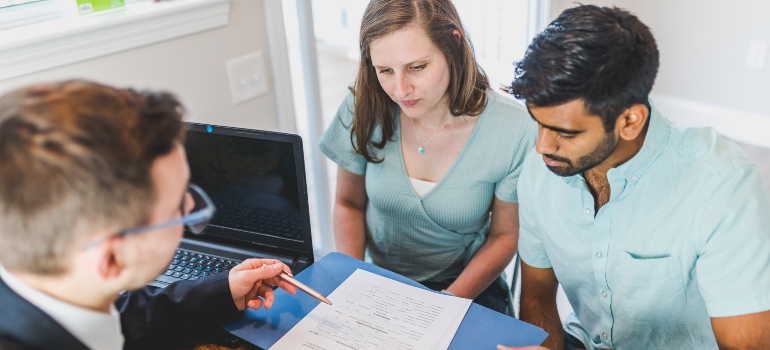 Research Santa Ana Neighborhoods
Embarking on the captivating journey of exploring Santa Ana's diverse neighborhoods is essential to your home-buying venture. It allows you to uncover the city's unique tapestry before hiring movers in Orange County CA, for your relocation. Whether you're drawn to the historical allure of French Park, the artistic hub of Artist Village, or the family-friendly charm of Floral Park, Santa Ana offers a neighborhood to match every preference.
To make an informed choice, start by identifying your priorities—whether it's exceptional schools, a thriving arts scene, or a welcoming community. Once you've pinpointed your preferences, immerse yourself in potential neighborhoods through personal visits, strolling their streets, and interacting with locals.
Moreover, engaging with the community through online platforms or discussions with real estate professionals can provide invaluable insights into daily life, safety, and the overall neighborhood vibe.
Understand the Local Real Estate Market
Santa Ana has all sorts of homes to choose from. You've got the old-timey charm of historic homes and the sleek vibes of modern condos. To figure out what fits your budget, research the types of homes and what they generally cost. This way, you'll clearly know what's doable with your wallet.
The city's strategic location within Orange County and proximity to major employment centers and cultural attractions have contributed to a consistent demand for properties. However, this demand has also led to competitive pricing and occasional shortages in inventory, driving a dynamic market where sellers often experience brisk sales and buyers must act decisively. The median sale price is $790K, and houses sell on average after 37 days on the market. Therefore, making an offer quickly when deciding on a property is crucial.
Hiring a real estate agent
Navigating the intricate nuances of Santa Ana's real estate market can be a complex endeavor. Therefore, a knowledgeable agent possesses an in-depth understanding of the city's neighborhoods, market trends, and pricing dynamics, enabling them to provide tailored guidance based on individual preferences and objectives.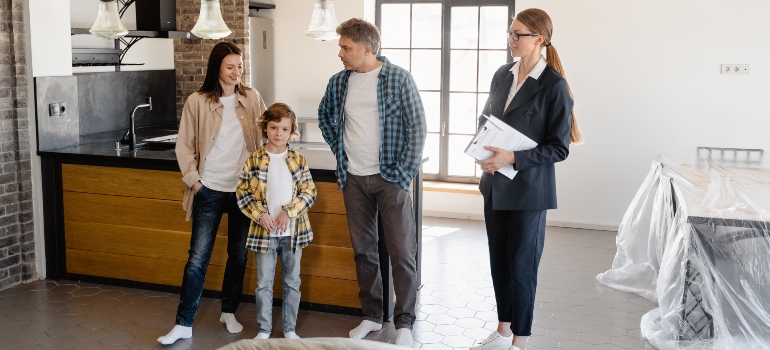 Furthermore, their established network of industry contacts and familiarity with local regulations can facilitate a smoother transaction process, from property tours and due diligence to closing the deal. In a market characterized by its dynamism, a skilled local real estate agent serves as a trusted advisor.
Get a Thorough Home Inspection
While the prospect of relocating with movers Santa Ana offers and finding your dream home is exciting, keeping a practical perspective is crucial. A thorough home inspection is critical to ensure you're making a sound investment.
Before sealing the deal, enlist the services of a qualified home inspector. These professionals are skilled at uncovering hidden issues that might not be immediately apparent. From faulty wiring to leaky roofs, they have a trained eye to spot potential problems that could save you from unexpected headaches down the road.
Additionally, make it a point to be present during the home inspection. This hands-on experience allows you to ask questions, seek clarifications, and understand the property's condition firsthand. It's an opportunity to learn about maintenance needs, potential repairs, and the general upkeep required.
Finally, if the inspection uncovers significant issues, don't panic. Your real estate agent can help you negotiate repairs or price adjustments with the seller. This step ensures that you're not shouldering the burden of unexpected repair costs and that the property meets your expectations before finalizing the purchase.
Navigate the Closing Process with Care
Congratulations, you're almost there! The closing process is the final stretch of your journey to owning a house in Santa Ana. As you approach the finish line, take the time to carefully review all the paperwork associated with the purchase. This includes the purchase agreement, disclosures, and any contingencies. Understand the terms and conditions to avoid any last-minute surprises.
Additionally, closing costs are a part of the process and can include various fees such as appraisal fees, title insurance, and legal fees. Ensure you're prepared to cover these costs, which are typically due on closing day. Your real estate agent can help you estimate the total amount so there are no surprises.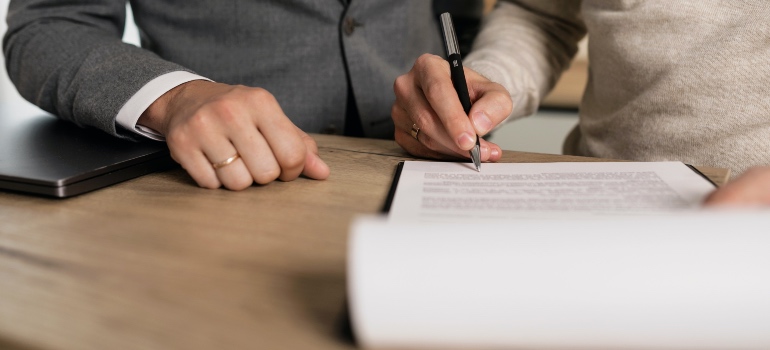 Finally, closing day is the culmination of your efforts. You'll meet with the seller, their representatives, and possibly an escrow officer to sign the final documents. Be prepared to provide any necessary payments and sign your name—a lot. It's an exciting day, but it's important to remain focused and attentive to ensure everything goes smoothly. Double-check that all the details are accurate. Verify the purchase price, the terms of the agreement, and any agreed-upon repairs. This is your last opportunity to catch any discrepancies or errors. Afterward, all that is left is to hire a delivery service Orange County residents trust and relocate to Santa Ana.
Follow These Essential Tips for Buying a House in Santa Ana
Congratulations, you're on the brink of an exciting new chapter as a homeowner in Santa Ana! Throughout this journey, you've learned the ins and outs of purchasing a home in this vibrant city, armed with essential tips for buying a house in Santa Ana. Remember, while each homebuyer's journey is unique, these tips serve as a compass, guiding you toward a successful purchase that aligns with your vision and lifestyle. Your new home is more than just a property; it's a place where memories will be made and dreams will come to life. Embrace this milestone enthusiastically, and may your new journey as a Santa Ana homeowner be filled with joy, comfort, and endless possibilities. Welcome home!
"*" indicates required fields
What Our Clients Say
" I was in a bind with having to move during the Coronavirus problems. You were very accommodating in this tough time. "