Affordable Reliable Moving Company -
Taking the Stress Out of Moving in Orange County, CA
About Us
Affordable Reliable Moving Company provides dependable moving services for owners of residential and commercial properties in Aliso Viejo, CA and the surrounding areas. With 12 years of experience, no moving job can be too hard for us. Our professionals treat customers with utmost respect and high integrity. We use all certified green moving vehicles. We consider no job too big or too small. We are licensed and insured for your protection. Our services include moving, full service moving, long distance moving, local moving, delivery, packing, unpacking, installation, and a climate controlled storage.
We provide our professional services 7 days a week. We specialize in homes, apartments, office buildings and deliveries. We provide full service for all your needs. We handle our customers' properties with great care as if they're our own. We are honest, trustworthy, attentive to details, and good at keeping promises. We have a customer friendly pricing model.
If you're looking for information on moving such as how to move a piano, renting, things to do in Anaheim, meeting your neighbors, or the best way to pack cloths, check out our blog.
Call Affordable Reliable Moving Company in Aliso Viejo, CA now to talk about your moving services needs with our team, to schedule an appointment with us as well as to find out more about all of our available services.
Reviews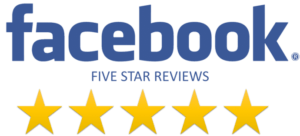 Steven Brower
Derek and his crews are something unique .  We have used him multiple times and they show up as agreed, they do the work as agreed, and they have a good attitude (which is sometimes hard to get with movers).
Cynthia Malenkovich
Great attention to detail and much care given to delicate items!  Polite and courteous crew.

Jeff Goh
Affordable Reliable Moving Company did an excellent job moving my mother into an assisted living facility. They were on-time, efficient and very helpful. I would definitely use them again.
Paula Lemkuil
Derek is professional and timely. Great movers. We have called on Affordable Reliable Moving Company at Belmont Village in Aliso Viejo and they are very conscientious of our senior population.  Communication is excellent.
Sharon Scoles
Great Customer service!  Have used Affordable Reliable Moving Company 3 times in the last year for our business needs!  Highly Recommend!
Michelle Debaun
Excellent service by the crew who took great care in moving everything and worked so hard to be efficient.
Marilyn Thompson
AR's crew was efficient, hard-working, and listened. to my needs and input even though, as I recall, moving day was very hot and uncomfortable (to me)! I would recommend Affordable Reliable Moving Company to friends and neighbors.
Danny Brigs
Derek worked everything out over the phone. Good morning a bar move we worked with Armando and two other guys. They jumped right in and got so busy I never did get their names. Armando walked us through the process on site.
Sandra
Derek & his team provided excellent, professional service when we moved our office last month! We highly recommend his company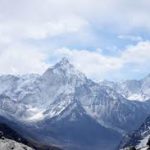 Jim Firpo
"The move was a good
experience over all."
Subscribe
Sign up to hear from us about specials, sales, and events.