About Us
Affordable Reliable Moving Company provides dependable moving services for owners of residential and commercial properties in Aliso Viejo, CA and the surrounding areas including Orange County. With 12 years of experience, no moving job can be too hard for us. Our professionals treat customers with utmost respect and high integrity. We use all certified green moving vehicles. We consider no job too big or too small. We are licensed and insured for your protection. Our services include moving, full service moving, long distance moving, local moving, delivery, packing, unpacking, installation, and a climate controlled storage.
We provide our professional services 7 days a week. We specialize in homes, apartments, office buildings and deliveries. We provide full service for all your needs. We handle our customers' properties with great care as if they're our own. We are honest, trustworthy, attentive to details, and good at keeping promises. We have a customer friendly pricing model.
If you're looking for information on moving such as how to move a piano, renting, things to do in Anaheim, meeting your neighbors, or the best way to pack cloths, check out our blog.
Call Affordable Reliable Moving Company in Aliso Viejo, CA now to talk about your moving services needs with our team, to schedule an appointment with us as well as to find out more about all of our available services.
About Us
At Affordable Reliable Moving Company, we strive to provide top tier service day in and day out. We use high-quality materials sourced from responsible vendors. We hire experienced well-mannered movers that treat you and your belongings like they would for their own grandmother! We pride ourselves on taking the stress out of your move through the entire process. We ensure to wrap all items entirely to make sure your items show up in the same condition as they were picked up in. We pride ourselves on transparency and open communication throughout the process of your move to make it as stress-free during one of the most stressful times in people's lives.
When building Affordable Reliable Moving Company, I would constantly get feedback from individuals about their previous moves. It made me question the industry I was getting into and the standards that my competition held. Once I committed to building AR Moving Co I was determined to set a new standard for the industry. This standard was built by listening to my customers and building the company around their expectations and needs. What I learned is that people want movers who show up on time, companies that follow through with their promises, trucks that are reliable, crews that can communicate throughout the day, and an office that is transparent and dependable. With these features and more I built Affordable Reliable Moving Company to start setting new standards in the moving industry.
Our History
Affordable Reliable Moving Company started in 2015 by a 19-year-old working out of a small furniture consignment shop in Ladera Ranch California. It started as a part time opportunity to make extra money while I was going to school and working full time. While I was working there, I was able to use my experience from working at a moving company, for a year prior, to use my skills and deliver items for clients purchasing furniture. Eventually my name made it over to the local Homegoods for delivery service. This helped build enough clientele that eventually led me to pursue this for a full-time career. As we started as a delivery service, the demand for full house moves started to ramp up. This led me to bring on more help and eventually full-time employees. I was determined to maintain the quality of service that lacked in my industry leading me to know exactly the types of employees I know I can bring on my teams to ensure the highest quality and standards throughout all of our services. Affordable Reliable Moving Company is now becoming a top tier and reputable brand throughout California and the services we provide speak for themselves through the customer feedback. I use all feedback we receive to help navigate the company now to where we can be in the near future to compete on a national stage.
Reviews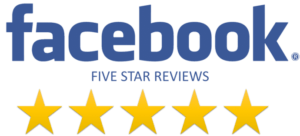 Sandra Lynn Leone
Super easy to deal with, quick and affordable…. really thought they were great!
Gale Parson
"We were impressed with their speed and efficiency! They managed to pack our entire three bedroom home in less than 10 hours! I noticed they treated our belongings as if they were their own. Fast, efficient, and affordable. What more could a person want? Thank you!"
Darlene R
"They arrived ahead of time, were very organized and efficient. They worked steadily and were pleasant and helpful. All of the items moved arrived in good condition. I would recommend them and use them again."
Suzanne G
"I was in a bind with having to move during the Coronavirus problems. You were very accommodating in this tough time"
Teri I
"Thank you for making our moves so easy and organized even though we weren't. You were so efficient, kind, and patient. I reccomend you to anyone and everyone especially those who demand the best!"
Omar A
"You guys have made the move so easy. Staff is so organized and professional. I highly recommend AR Moving to everyone else!"
Joe B
"We had to move my elderly father twice in seven days and AR made the move easy and smooth. Derek squeezed us in the second time in a pinch and we sincerely appreciated it. Each day was critical for our father's comfort level. We recommend AR Moving and appreciate their professionalism and efficiency. Thank you, Derek."

Steven Brower
"Derek and his crews are something unique .  We have used him multiple times and they show up as agreed, they do the work as agreed, and they have a good attitude (which is sometimes hard to get with movers)."
Cynthia Malenkovich
Great attention to detail and much care given to delicate items!  Polite and courteous crew.

Jeff Goh
"Affordable Reliable Moving Company did an excellent job moving my mother into an assisted living facility. They were on-time, efficient and very helpful. I would definitely use them again."
Sharon Scoles
"Great Customer service!  Have used Affordable Reliable Moving Company 3 times in the last year for our business needs!  Highly Recommend!"

Susan Connor
"Two trucks and six great guys moved me from my home of 23 years into a much smaller home. They were on time, had great attitudes and work ethic and got me packed, loaded and unloaded on a very hot day just after the 4th of July. I highly recommend them! I used them for 2 previous smaller jobs and each time, they show up and do a great job."

Doug Graham
"Moving is challenging. Derek and his team make it much easier. Their pricing is transparent and very fair. The men are responsible with your belongings, polite and on time. Just a well run business all the way around."

Theresa Stamegna
"Fast, affordable and friendly.
Great service"

Sharon McCoy
"We have used them for years. They are simply the best. They do exactly what you want done. Nothing ever damaged or broken!"
Subscribe
Sign up to hear from us about specials, sales, and events.