About Us
At Affordable Reliable Moving, we have been providing moving services to Southern California for more than twelve years. Each member of our team is an experienced, professional mover, trained to properly handle your belongings with care. As fully licensed and insured Irvine CA movers, we make your moving process a quick, smooth, and stress-free process.
We are flexible with our scheduling and happy to work around your schedule. We understand how stressful a moving day can be and we want to work with you to alleviate that stress and provide you with safe, secure transportation services.
If you have any questions, contact us today and a member of our team will be happy to help.
Why Choose Affordable Reliable Moving?
We at Affordable Reliable Moving understand the emotional and financial value of your possessions. This is why our first priority is to transport your household or business belongings safely and with complete efficiency. Working with us as your Irvine CA movers means you can rest easy in the knowledge that our team of experienced movers only use the best equipment for the job, and are fully trained to do so.
Whether you are a homeowner or a business owner looking to relocate your belongings, you can rely on us to help simplify and ease the stress of your relocation. For more information, contact us today.
Speed and Efficiency
With our specialized moving equipment and fully-trained team of movers, we are fully equipped to provide a fast-moving service that doesn't sacrifice the safety of your belongings or increase cost in any way. For large families with a tight schedule, our team of local Irvine CA movers is the ideal choice.
Safety and Security
For over a decade, we have led the moving industry in California through experience and expertise. Our team of movers is able to conduct complex moves — which involve large objects such as pianos — with full safety and security in mind. To ensure this safety, we have developed a variety of protocols that don't only ensure the safety of your possessions, but that of our team members as well.
Flexible Scheduling
Whatever time is convenient for you, our team will be there. You have the freedom to move early in the morning or late in the afternoon; our team at Affordable Reliable Moving prioritizes working to your needs and your schedule. This philosophy has helped us to build a strong reputation as Irvine CA movers who are available to work Monday through Sunday. Our services are customizable to meet your needs.
How Our Team Can Help
With extensive training and more than 12 years' experience, Affordable Reliable Moving are fully equipped to help homeowners and businesses move to a new location. Our services can be tailored to your needs, and some of those services include:
Irvine Packing and Moving
Contact the Best Irvine CA Movers Today
Homeowners and businesses looking for reliable, efficient movers can count on Affordable Reliable Moving for their relocation needs. If you have any questions about our moving services in Irvine, contact us today and a member of our team will be happy to help you.
Locations We Serve
Irvine
Lake Forest
Riverside
Carson
Ocean Side
Carlsbad
Costa Mesa
Mission Viejo
Reviews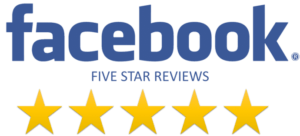 Super easy to deal with, quick and affordable.... really thought they were great!
"We were impressed with their speed and efficiency! They managed to pack our entire three bedroom home in less than 10 hours! I noticed they treated our belongings as if they were their own. Fast, efficient, and affordable. What more could a person want? Thank you!"
"They arrived ahead of time, were very organized and efficient. They worked steadily and were pleasant and helpful. All of the items moved arrived in good condition. I would recommend them and use them again."
"I was in a bind with having to move during the Coronavirus problems. You were very accommodating in this tough time"
"Thank you for making our moves so easy and organized even though we weren't. You were so efficient, kind, and patient. I reccomend you to anyone and everyone especially those who demand the best!"
"You guys have made the move so easy. Staff is so organized and professional. I highly recommend AR Moving to everyone else!"
"We had to move my elderly father twice in seven days and AR made the move easy and smooth. Derek squeezed us in the second time in a pinch and we sincerely appreciated it. Each day was critical for our father's comfort level. We recommend AR Moving and appreciate their professionalism and efficiency. Thank you, Derek."
"Derek and his crews are something unique .  We have used him multiple times and they show up as agreed, they do the work as agreed, and they have a good attitude (which is sometimes hard to get with movers)."
Great attention to detail and much care given to delicate items!  Polite and courteous crew.
"Affordable Reliable Moving Company did an excellent job moving my mother into an assisted living facility. They were on-time, efficient and very helpful. I would definitely use them again."
"Great Customer service!  Have used Affordable Reliable Moving Company 3 times in the last year for our business needs!  Highly Recommend!"
"Two trucks and six great guys moved me from my home of 23 years into a much smaller home. They were on time, had great attitudes and work ethic and got me packed, loaded and unloaded on a very hot day just after the 4th of July. I highly recommend them! I used them for 2 previous smaller jobs and each time, they show up and do a great job."
"Moving is challenging. Derek and his team make it much easier. Their pricing is transparent and very fair. The men are responsible with your belongings, polite and on time. Just a well run business all the way around."
"Fast, affordable and friendly. Great service"
"We have used them for years. They are simply the best. They do exactly what you want done. Nothing ever damaged or broken!"
Subscribe
Sign up to hear from us about specials, sales, and events.