Delivery Services
Make things easier for yourself and contract a professional Orange County delivery service team
to transport your items from storage directly to your home.
"*" indicates required fields
People who have relocated would tell you that it all comes down to planning. However, even if you have a strategy in place for any scenario that may happen, certain things are simply beyond your control. The move-out date does not always align with the move-in date. If you don't want to have a headache and worry about what to do with your belongings in the meanwhile, then contact Affordable Reliable Moving Company and receive access to our delivery service Orange County. We will gladly assist with our wide range of delivery services, all at an affordable price. Get a free moving estimate from our team and enjoy flawless moving with the least amount of delay and the greatest level of effectiveness.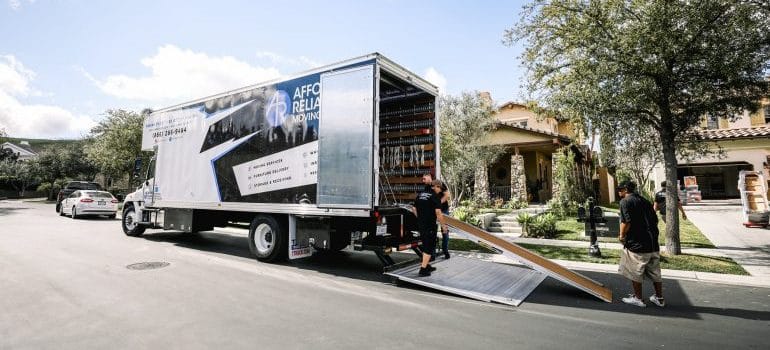 Affordable Reliable Moving Company – your perfect place for all the necessary moving assistance
Every relocation is challenging in its way. Even though some moving endeavors might be marked as simple, the truth is that every relocation can become complex if you don't have sufficient assistance. As a company with 12 years of valuable experience in the industry, we love to help our customers have a stress-free relocation. Therefore, we have made it our mission to tailor a range of moving services so comprehensively that you will have access to every assistance option you need. Our primary moving services include:
The main thing you should know about our company and the services is hidden in our name. We are a reliable moving company with skilled experts and affordable moving services. Our quality-to-affordability ratio is exceptional, as we strive to respect your budget and the work our movers put in. Request a free moving quote if you are interested in the exact fee you will have to pay for our delivery services in Orange County and wait for our prompt reply.
Our delivery service Orange County professionals work on your schedule
As a reputable moving professional, we make it our mission to work according to the needs of our customers. You won't have to adjust to our needs and schedule – we'll adjust to yours. As a result, we will transport your household or commercial items to your home or business whenever it is most convenient for you. Our professionals will get your items out of storage, load them onto our moving truck, and deliver them to you.
Moreover, we can tackle deliveries of all sizes, as our Orange County delivery services are suitable for renters, homeowners, and business owners. Likewise, we have a fleet of moving trucks in our possession and the accompanying moving equipment. The combination of the two will ensure a smooth and seamless transition.
We take special precautions when handling your items
Since our Orange County delivery service is suitable for different items, we sometimes have to handle highly fragile pieces. At other times, we will be in charge of delivering heavy yet delicate furniture pieces. Whether your items are breakable or challenging to carry isn't what's of importance to our team. What's important is for us to always have safety measures in place and use the best practices for relocating your pieces. Then, of course, we will adjust our approach regarding the fragility of the items in our possession.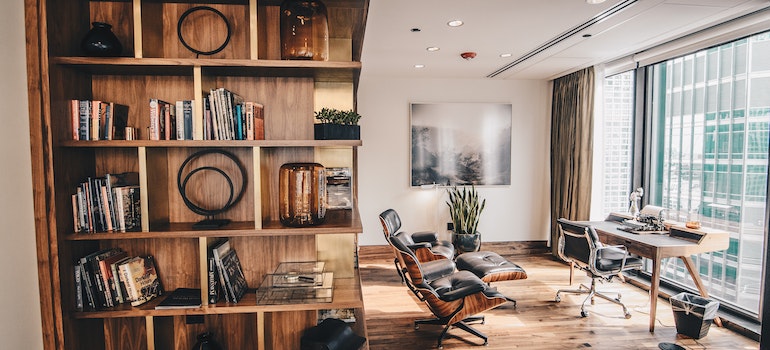 Moreover, you can be confident that the expertise of our delivery team in Orange County will ensure that your items stay out of harm's way while en route to your new location. Affordable Reliable Moving Company Orange County has paid particular attention to the people that entered our company. Today, our entire team is composed of individuals with industry experience. They have successfully passed a background check and have undergone safety training. With their qualifications, keeping your items safe is easy.
Piano delivery is one of our most well-known services
In a house, there are a lot of heavy goods. from furnishings to relics from the past. A piano, however, is one of the hardest objects to move. Large, hefty, and delicate, they are. Also, they are exceedingly pricey. Therefore, you don't want it to sustain any damage. Because of this, it's wise to hire some of the best piano movers Orange County has to offer. You can only be certain that your piano will reach its destination intact after that. No matter where you intend to relocate, our movers are skilled at moving pianos. With their vast experience in all facets of moving, Affordable Reliable Moving Company makes moving your piano straightforward and secure.
We can safely store your household or office possessions for as long as necessary
The move-out and the move-in date being too far apart isn't the only moving problem that can occur. Many mishaps could lead to you using storage, as you could find out that the layout of your new home or office doesn't coincide with your current property. And that's just one of the most striking examples. The good news is that storage seems to be the ideal solution for most of those problems.
Affordable Reliable Moving Company Orange County offers climate-controlled storage units that can house all of your items. The list of items that could benefit from a climate-controlled unit is a long one. However, we believe there shouldn't be a list of this kind in the first place, as every item you currently own will respond well to a climate-controlled unit.
Additionally, we can hold onto your furniture from your home or business premises for a few weeks only. Like everything else with our company, it all depends on your needs. They are the first thing we consider when tailoring a plan for pick-up and delivery. Such a plan is a staple with our services, as all our customers get customized moving plans.
When you need storage in Orange County, our packing services are the finest option
You don't have to worry about packing when you choose us to provide Orange County delivery services. Why waste time packing when a crew of the top packers in Orange County can arrive at your door in no time? Our packers are experts in protecting fragile and expensive objects. As a result, whether you plan to transport or store your valuables in Orange County storage, they will ensure that each item is adequately secured. We are committed to providing you with the best packing services in Orange County, thus we only utilize high-quality packaging materials.
Before choosing delivery services, learn about Orange County
Orange County entails a stress-free lifestyle. There's something for everyone in OC. You can spend your days at the most beautiful beaches in the state. Huntington Beach has some of the best waves you'll ever experience. Nature lovers can spend their free time enjoying countless nature resorts and outdoor activities Orange County has to offer. There's no better place to shop than OC itself, so spending a day at one of the malls and enjoying first-class shopping is also an option for those who like indoors.
Rent and real estate prices
If you are looking to buy real estate in Orange County, you should have this in mind. Orange County is a seller's market, which translates to the fact that there are more buyers than there are available homes. In Orange County the median listing price of a property in November 2022 was $999.9K, rising 7.6% from the previous year. The average listing home cost $591 per square foot. $925K was the median price of a property sold.
Cost of living
Living in Orange County is expensive. The cost of living is 55% higher than the national average. The cost of living in any area can vary based on factors such as your career, average salary, and the real estate market of that area. Orange County has grocery prices that are 12% higher than the national average. Healthcare in OC is 3% higher than the national average.
Contact us today for quick and affordable delivery in Orange County
Some moving problems seem impossible to handle, but they usually have an easy solution. By contacting Affordable Reliable Moving Company, you would manage to find a suitable solution even for the biggest relocation obstacles. Our delivery service Orange County professionals will be in charge of transporting your items out of the storage unit and into your new home. We work on your schedule, which is why you can opt for our services when it's the most convenient. Thus, start by requesting a free moving estimate, and we'll gladly take it from there.
How it Works
Contact Us
Give us the details of your upcoming move and receive a free moving quote
from a team of trusted movers Orange County relies on.
Let Us Plan Your OC Move
Our movers in Orange County CA are here to help you achieve both
a successful and seamless relocation, with care and dedication.
Relax & Enjoy Your Day
Let Affordable Reliable Moving Company take the stress out of moving and
carefully handle your home or office relocation.
What Our Clients Say
" I was in a bind with having to move during the Coronavirus problems. You were very accommodating in this tough time. "