A guide to exploring Irvine after the move
Irvine is a great city in Orange County where people dream of moving to. It's the 3rd highest populated city in OC, with 307,670 residents. The cost of living index there is 181, the median home value is $1,030,900 and the average rent is $3,142. With year-round sunny weather and stunning ocean views, it's no wonder why Irvine is such a popular destination for tourists and people who want to live there from all over the US. Once you're settled in and your affordable movers Orange County have left your home, it's time to get to exploring Irvine after the move. We'll share with you our list of things to do and see.
Visit local parks and nature reserves
One of the best ways of exploring Irvine after the move is to go out and enjoy its nature. Boomer Canyon is a well-known location for mountain biking and hiking, offering easy to difficult trails. You can also see many wild animals there, like coyotes, bobcats, and hawks. Quail Hill is a community park with many playgrounds, basketball courts, picnic areas, as well as great hiking trails. It also offers visitors the chance to learn about sustainable agriculture and shop for local produce. Finally, we recommend checking out Irvine Ranch Natural Landmarks, which is a protected area of more than 50,000 acres. All Orange County local movers will recommend this spot as the first place to visit! Make sure to really go out and enjoy what Irvine has to offer.
Explore Irvine's cultural attractions
Irvine is home to a number of cultural attractions. The Irvine Museum, the Orange County Great Park, and the Irvine Fine Arts Center are just a few notable ones. These attractions offer a variety of exhibits, performances, and educational programs that will help you learn more about the city's history and culture. What better way to explore Irvine after moving than to get to know it at its core? Getting to know the spirit and essence of a town is the best way to connect to it and really get the feeling this place is your new home. There are many other cultural landmarks and activities you can enjoy, and some of those are festivals and community events. 
Attend local events and festivals to really explore Irvine after the move 
A great way of exploring Irvine after the move is to visit community events and festivals and get to know the locals. The Irvine Global Village Festival, which takes place in September and honors the city's diversity, is perhaps the most popular one. It offers a wide range of international cuisine, music, and dance in addition to arts and crafts and children-friendly activities.
Another well-known festival is the Irvine International Film Festival. Each October, the festival presents independent movies from all around the world, along with panel discussions and special events. If you are a film buff, this one is definitely for you. Finally, don't forget to check out the Orange County Fair. It takes place every summer and includes carnival rides, amusement games, live entertainment, and agricultural exhibits.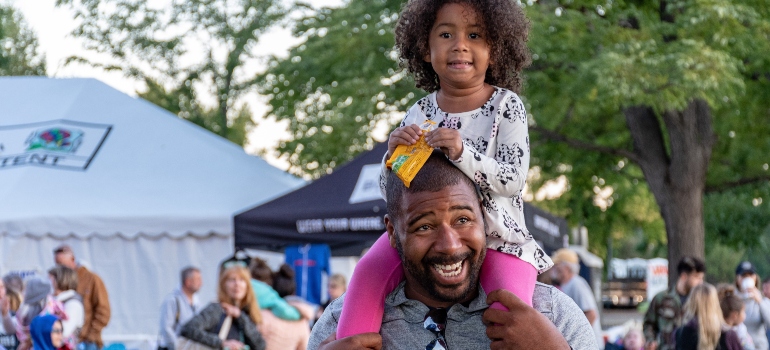 Get involved in the community
One of the best ways of exploring Irvine after the move is to get to know the locals and get involved in community events. Volunteer at a local non-profit organization that aligns with your interests and things you are passionate about. It's a great way to meet like-minded people and make new friends and acquaintances. If you have a particular skill or talent, you should consider volunteering your time and expertise to a local organization or cause that is in line with those skills. You could teach a class, lead a workshop or provide pro bono services! Once your movers Irvine CA are out the door and you've unpacked, start thinking about ways to get involved in your community and connect with people. 
Go shopping and dining after you relocate
A popular shopping destination is the Irvine Spectrum Center. It features more than 150 stores, as well as restaurants, a movie theater, and a spa. It's the home to a number of high-end retailers, as well as a number of popular chain stores. But the best shopping in Irvine is the Fashion Island Mall, which is even bigger than the Irvine Spectrum Center. In addition to shopping centers, Irvine is home to a number of independent retailers and restaurants.
Many of those are located in the city's town centers and neighborhoods. These local businesses offer a unique shopping and dining experience and are a great way to support the local community When it comes to restaurants, we recommend checking out Pelican Hill resort, which offers fine dining with views of the Pacific Ocean.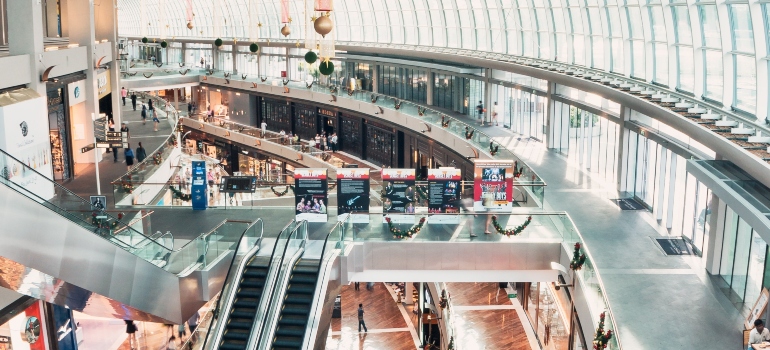 Why is exploring Irvine after the move important? 
Exploring Irvine after the move is something you simply must do in order to call this place your home. Go outside, connect with the locals and explore the city's history and cultural footprint. That is by far the best way of getting to know a place and connecting to it. Only this way you will feel like you've settled in. You definitely don't want to feel like a stranger there for too long, so make sure you meet new people and grab everything that Irvine has to offer you. It's one of the most popular cities in Orange County and for a good reason. Pack the essentials, and use our delivery services in Orange County. We'll deliver all of your remaining things when you're ready for them! Don't worry about getting all of your stuff moved to your new home in one go. 
"*" indicates required fields
What Our Clients Say
" I was in a bind with having to move during the Coronavirus problems. You were very accommodating in this tough time. "