A guide to moving a small business in San Clemente
Moving a small business can be a daunting task, especially when it comes to relocating all the necessary equipment and inventory. It can be even more challenging if you are moving to or from a busy city like San Clemente. However, with the help of professional commercial moving services, the process can be much smoother and less stressful. Hiring a professional moving company offers several benefits, such as saving time and effort, minimizing damage to your belongings, and ensuring a hassle-free move. From packing and loading to transportation and unpacking, commercial movers can take care of every aspect of your move. In this article, as one of the best OC moving services professionals, we will provide you with a guide to moving your small business in San Clemente. We'll equip you with the best tips on how to choose the right commercial moving services.
Properly planning to move a small business in San Clemente is a must!
Planning is essential for moving a small business in San Clemente. Creating a timeline is crucial to ensure that everything is done in a timely manner. Decluttering and organizing your business is also essential, as it can help you identify items that you no longer need and reduce the amount of stuff you have to move.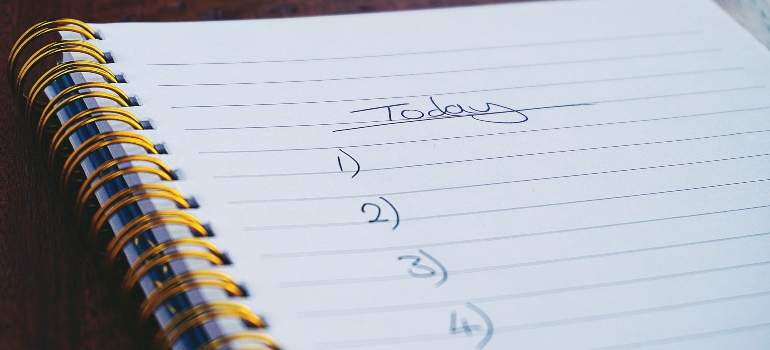 Creating a checklist is also essential to ensure everything is packed and accounted for. This can help prevent any items from being misplaced or forgotten during the move. Let's explore these steps in further detail before we move on to the importance of finding the best movers San Clemente has to offer.
Create a timeline
To create a timeline, start by identifying the date of your move and work backward from there. Make a list of all the tasks that need to be completed before the move. Those tasks are packing, labeling, and organizing. Assign deadlines for each task and ensure that they are achievable. Be sure to communicate your timeline with all members of your team to ensure that everyone is aware of their responsibilities and the timeline.
Some tips for creating an efficient timeline include delegating tasks, breaking down larger tasks into smaller ones, and prioritizing tasks based on importance. It is also important to factor in unexpected delays or complications that may arise during the move. Ideally, it is recommended to create a timeline that spans at least two months before the move date. This allows enough time to complete all necessary tasks without feeling overwhelmed or rushed
Declutter and organize your inventory
Decluttering and organizing your inventory is crucial when moving your small business to San Clemente. It not only helps to reduce the number of items to be moved but also ensures that everything is properly accounted for. To make the process more efficient, start by creating a plan and breaking down the inventory into categories such as equipment, supplies, and furniture. Then, sort through each category and decide which items need to be kept, donated, sold, or disposed of. When decluttering, it is important to be realistic and practical about what items are necessary to keep. Consider the space constraints of your new location and whether it makes sense to bring certain items. Labeling boxes and keeping an inventory list can also make the process of unpacking and organizing easier.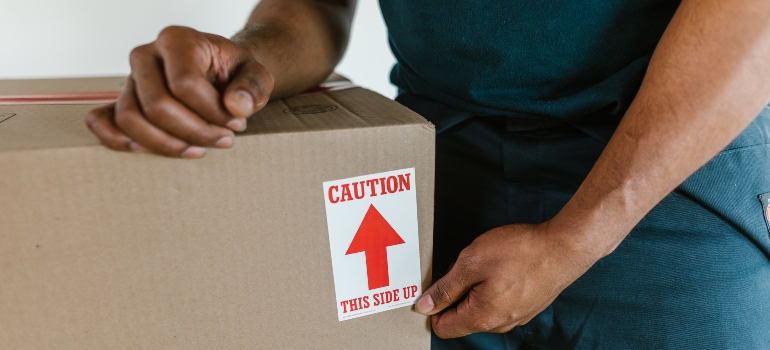 Other tips for decluttering and organizing your inventory include involving your team in the process, utilizing storage space or self-storage facilities, and considering digital storage for documents. Finally, decluttering will allow your packing services Orange County providers to spend less time on this step, ensuring a faster relocation. 
Create a moving checklist
A moving checklist should include all tasks that need to be completed before, during, and after the move, and it should be organized by category. To create an effective moving checklist, start by breaking down the moving process into smaller, manageable tasks. Consider tasks such as packing, labeling, organizing, cleaning, and setting up the new location. Assign deadlines for each task and ensure that they are achievable.
It's also important to involve your team in the process and delegate tasks accordingly. This can help ensure that everyone is on the same page and that everything is done efficiently. Keep the checklist updated and adjust it as necessary to accommodate any unexpected changes or delays. Another best practice is to label boxes and keep an inventory list of everything being moved. This can help ensure that nothing is lost or misplaced during the move.
Benefits of hiring a commercial moving company when moving a small business in San Clemente
Hiring a commercial moving company can provide many benefits when moving a small business in San Clemente. First, a professional moving company has the experience and expertise to handle all aspects of the move, including packing, loading, and unloading. They also have the necessary equipment and resources to ensure that everything is transported safely and efficiently.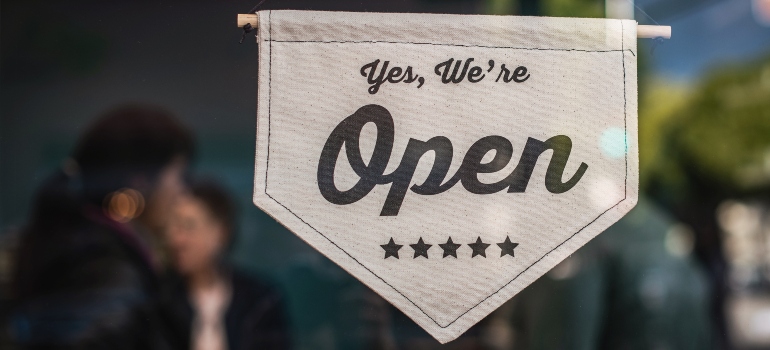 Using a commercial moving company can also save you time and minimize disruptions to your business operations. Their expertise and efficiency can help ensure that the move is completed quickly and smoothly, allowing you to focus on other aspects of your business. Additionally, hiring a professional moving company can help alleviate the stress and physical strain of the moving process. They can handle heavy lifting and transportation, reducing the risk of injury or damage to your property.
Choosing the right commercial moving company
Finding the right commercial moving company includes putting in some effort. There are many moving companies out there, and some of them are much better or worse than others. There are a lot of scams present as well, so it's imperative that you do your due diligence to ensure you get the best commercial moving Orange County CA has to offer. Here are our 4 tips you should use in this scenario. 
#1 Look for experience and expertise
When choosing a commercial moving company, look for one with extensive experience in the industry. Consider their track record and read reviews from previous clients. A reputable company will have the necessary expertise to handle all aspects of your move, ensuring a smooth and successful relocation. After all, you don't want amateurs helping you move your small business in San Clemente!
One of the best ways to see if a moving company is worth its salt is to check its online reviews. Look for companies that have a high rating, and then read customer feedback. People with first-hand experience with the company will share their valuable feedback, and that can greatly help you choose the right one!
#2 Checking for licenses and insurance is a must when moving a small business in San Clemente
The most important licenses to look for are a state license and a Federal Motor Carrier Safety Administration (FMCSA) license. These licenses ensure that the company is authorized to transport goods and has met safety standards.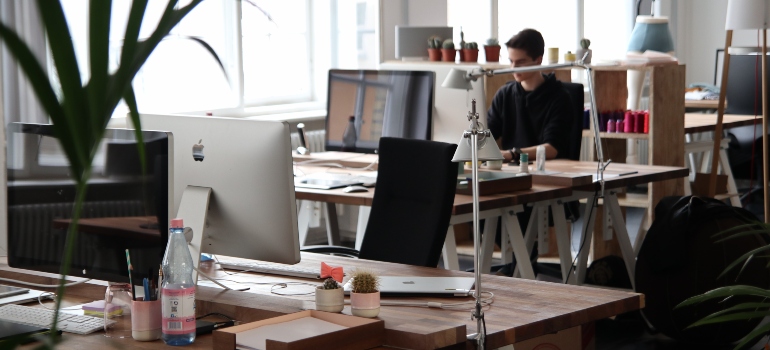 Regarding insurance, make sure the moving company has liability insurance and worker's compensation insurance. Liability insurance covers damages to your property during the move, while worker's compensation insurance covers any injuries that may occur during the move. Checking for licenses and insurance can protect your business and give you peace of mind during the moving process.
#3 Get multiple quotes and compare services
Don't settle for the first commercial moving company you come across. Get multiple quotes from different companies and compare their services and pricing. Make sure you understand what is included in the quote, and ask any questions you may have before making a final decision. This can help you find the right company for your specific needs and budget.
Also, there are binding and non-binding moving quotes. Binding ones means what you see on your quote is what you'll get. With non-binding ones, you can expect some hidden costs down the line! Get a free moving quote from our website to see what a proper moving quote looks like. 
#4 Contact them directly
Before hiring a commercial moving company, it's important to ask several questions to ensure you are making an informed decision. Ask about their experience, licenses, insurance, and any additional services they offer. Additionally, negotiate a fair price and contract that includes a detailed inventory list, a timeline, and the scope of the services provided.
It's crucial to understand any fees or additional costs and ask for clarification if necessary. A detailed contract can help ensure that both you and the moving company are on the same page and can help prevent any misunderstandings or disputes.
Preparing for moving day
Preparing for moving day is crucial when relocating your small business in San Clemente. It's important to coordinate with the moving company and employees to ensure a smooth and efficient move. Provide a floor plan of the new space to the moving company to help with unloading and placement of items. Pack and label items clearly to make unpacking easier. Use packing materials that are appropriate for the items being transported. Make sure sensitive or valuable items are properly packed and transported in a secure manner. Have employees prepare their work areas for the move by packing up personal belongings and clearing out any unnecessary items. Also, consider having a designated employee responsible for overseeing the move and communicating with the moving company.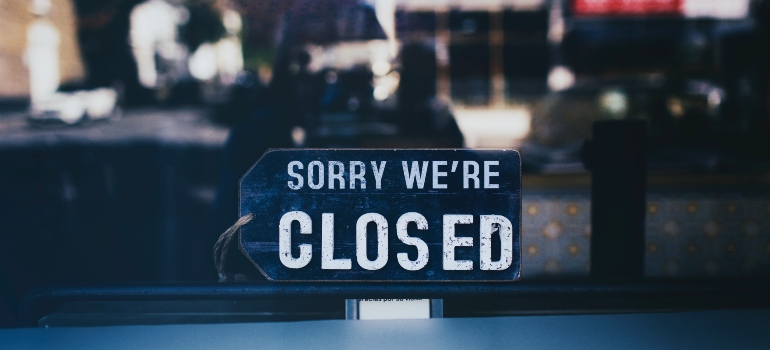 On a moving day, make sure all necessary items are loaded onto the truck and accounted for. Double-check that the new space is ready for occupancy and communicate with the moving company to ensure a smooth unloading process. Your local movers Orange County will greatly appreciate that you welcomed moving day so prepared, as the relocation process will be very smooth and enjoyable!
Settling in at your new location
After moving your small business to San Clemente the next step is settling in at your new location. Unpack and organize your business in the new space by prioritizing items that are needed for daily operations. Use the moving and inventory checklist you made and follow it to optimize the order of your unpacking. If you've used it properly, you will set your new office up in no time! That's a crucial factor during the move, as you don't want to allow any service disruption to your customers. 
As you settle in, take the opportunity to assess your business operations and identify areas for improvement. Take advantage of the move to streamline processes and enhance efficiency. Go with your employees on a tour of the new workplace, so they can quickly adapt to the new environment.
Moving a small business in San Clemente is easier than you think!
In conclusion, moving a small business in San Clemente requires careful planning and coordination. Hiring a professional commercial moving company can help make the process smoother and more efficient. Creating a timeline, organizing your inventory, and creating a moving checklist are crucial steps to ensure a successful move. Most importantly, choosing the right moving company is the most important step. So make sure to check for licenses and insurance and negotiate a fair price when selecting a moving company. By following these guidelines, moving your business can be a stress-free and successful experience. Make sure to use the best moving and delivery service Orange County has at its disposal to really kickstart your stay at your new business location! 
"*" indicates required fields
What Our Clients Say
" I was in a bind with having to move during the Coronavirus problems. You were very accommodating in this tough time. "