Anaheim vs Aliso Viejo: where to relocate
You have decided to move to California, however, can't seem to decide which city is the best for you – Anaheim vs Aliso Viejo? This is why it's necessary to do research and weigh all pros and cons first. We at Affordable Reliable Moving Company took the time to make this small yet comprehensive guide for you. Besides the most important information,  you'll also learn how to pick among moving and storage companies Orange County has on offer. On the other hand, you can cut down search time and head over to our website and give us a call for more information!
Anaheim vs Aliso Viejo: how to decide
So, which California city is better – Anaheim or Aliso Viejo? The answer will depend on the advantages you're looking for. Both cities are California's top places for living. However, they still differ in many aspects. Anaheim has a better job market and slightly cheaper costs of living than Aliso Viejo. On the other hand, Aliso Viejo has the level of safety that attracts families and retirees to move there. It all comes down to what you need and prefer.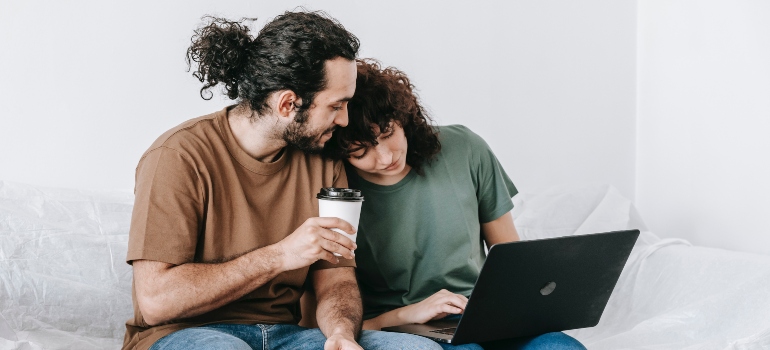 Anaheim is favored among entrepreneurs
If Anaheim is your next destination, then you'll be glad to know the city is a business hub with so much to offer. Costs of living might be on a bit more expensive end, however, the salaries go way above the national average. Furthermore, healthcare in Anaheim is among the best in California. The quality of life is on a much higher level in every aspect:
Education – Even families move to Anaheim due to the excellent education system, safe neighborhoods, and plenty of walkable areas.
Groceries – In Anaheim, you can get only the best quality of groceries.
Economy – Strong economy is still one of the major reasons for people to move to this amazing place.
Job market – Working remotely while living in Anaheim is a dream of many remote workers.
Climate – Another reason why moving to Anaheim is so common is the fact that the city never gets any snow during wintertime. The temperatures during summer are super high, while on
Healthcare – Qualified medical experts take care of the residents of Anaheim.
Aliso Viejo is on the list of the top 5 California cities with the lowest crime rate
What makes Aliso Viejo great for working and living is safety above all. This is why it's considered one of the best family-friendly cities in California. Over 60% of relocations to Aliso Viejo are due to family reasons, and retirement. Being an affluent part of California, Aliso Viejo is known for Aliso Viejo Country Club golf course. This is the place where business people gladly come to take a break from their work duties.
Aliso Viejo is also loved by sports and outdoor enthusiasts. For example, the famous Ridgecrest Park is almost always occupied. It has tennis courts, walkable areas, and also perfect picnic fields.
Get the right movers to relocate you to Anaheim or Aliso Viejo
Whether you move to Anaheim or Aliso Viejo, you need a team of skilled movers to help you handle the relocation process. Some of the best local movers Orange County locals gladly recommend are out there for you to discover, so waste no time, and start searching. Have in mind that only fully registered moving companies with licenses come into consideration. Steer clear of any company that doesn't have the necessary credentials or experience.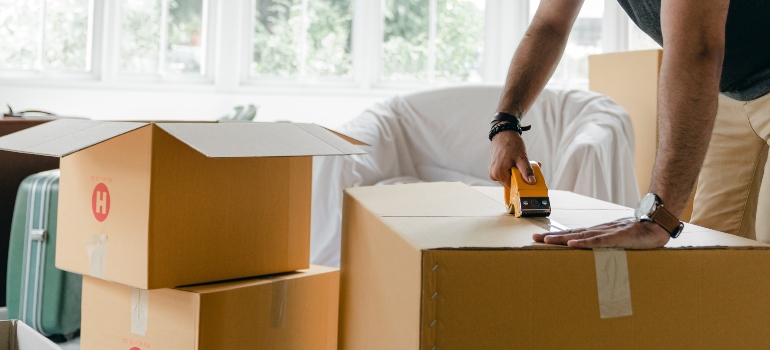 A free moving quote is what any professional moving company ought to provide. On the other hand, some companies add up extra fees (usually undisclosed), which is why you should be careful when looking for movers. A moving estimate that comes at a certain price is a red flag itself. That being said, feel free to skip those companies that charge for something some of the best movers offer for free.
Search for publicly listed movers
Only publicly listed movers Anaheim CA has on offer are the ones you should focus on. Choose several companies among them and check their services. It doesn't matter if you're moving from another California city or from a different state. Long-distance moving and storage services are much-need. Reviews left by previous customers are way more informative and helpful when you can't decide which company to choose.
Also, make sure to contact movers Aliso Viejo that are well versed in different packing techniques. For instance, if you have a guitar, gym equipment, or odd-shaped sofas and chairs to move, only specialists are up to the task. This is why versatile movers and a wide range of packing and additional services are the best signs that a company is the right one.
Give the companies a call and book their quotes
Make your top 5 list of moving companies, and choose those that seem the best (and affordable). Call each of them. Ask their representatives about prices, additional services, contracts, etc. Don't hesitate from asking for guidance on moving budget planning, and moving preparations in general. True moving professionals will gladly answer all the questions you have.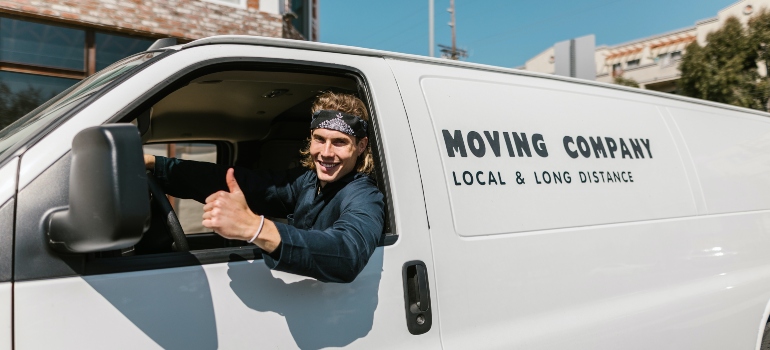 After you are done interviewing the companies, book their moving estimates. Take a day or two to compare moving estimates, and service prices, and make a final decision.
Research about the place you're moving to
Once you decide where to move – Anaheim vs Aliso Viejo – do yourself a favor and research more about your next moving destination. That way, it'll become easier to complete all demanding relocation tasks. So, find what coffee shops are the best for after-work leisure time, and if there are gyms and museums nearby. When you can already imagine your life in your future place of residence, the entire moving process runs faster and stress-free.
"*" indicates required fields
What Our Clients Say
" I was in a bind with having to move during the Coronavirus problems. You were very accommodating in this tough time. "