Best cities in Orange County for active seniors
As one of the most reliable moving helpers Orange County has to offer, we understand the unique needs and desires of active seniors seeking an ideal place to settle down. In this article, we aim to unveil the best cities in Orange County for active seniors. With a wealth of amenities and opportunities for recreation, socialization, and personal growth, these cities provide a haven for seniors looking to embark on a new chapter of their lives. From outdoor activities and amazing beaches to tight-knit communities and vibrant clubhouses, we will explore the features that make these cities stand out. Whatever it is you are looking for out of the city, our comprehensive guide will help you find the perfect one that aligns with your active lifestyle aspirations.
Laguna Woods – The Premier Retirement Community in Orange County for active seniors
Laguna Woods stands out as one of the best cities for active seniors in Orange County. Its appeal lies in the wealth of amenities specially designed to cater to their vibrant lifestyles. The city has exceptional golf courses, allowing residents to perfect their swing while enjoying the perfect weather. For tennis enthusiasts, you'll find many well-maintained courts that offer endless opportunities for matches and fun. Movers Laguna Beach would recommend visiting The Senior's Haven Court, as it also hosts tournaments for its senior citizens.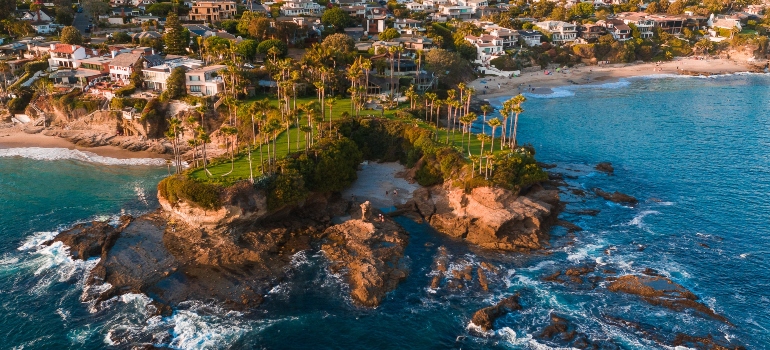 Moreover, the city is packed with swimming pools, where you can swim laps or engage in water aerobics classes to stay fit. However, what truly sets Laguna Woods apart is its remarkable network of clubhouses. These hubs serve as social gathering places where seniors can bond over shared interests and forge new friendships.
Laguna Woods cares about its seniors! 
In addition to its outstanding amenities like golf courses, tennis courts, swimming pools, and clubhouses, Laguna Woods goes above and beyond to cater to the health and social needs of its active senior population. Fitness classes are readily available, offering a diverse range of options such as yoga, Pilates, Zumba, and strength training. These classes provide opportunities for seniors to stay physically active, improve flexibility, and enhance overall well-being.
Moreover, the city provides an array of clubs and social activities, ensuring that there's something for everyone. From photography and hiking clubs to dance and theater groups, seniors can immerse themselves in their passions and discover new interests. Among the many clubs in Laguna Woods, the "Sunshine Club" stands out as a shining gem. This club organizes exciting outings, day trips, and social events, fostering strong camaraderie and community spirit among its members.
Newport Beach – Unleash Your Adventurous Spirit 
Newport Beach emerges as one of the best cities in Orange County for active seniors. It offers a wide array of exciting opportunities that cater to their adventurous spirits. With its stunning coastal location, Newport Beach provides an idyllic setting for outdoor enthusiasts to thrive. Sailing lovers can go to its renowned harbor and sail on the open waters. Who doesn't love the refreshing sea breeze?
Kayaking along the picturesque coastline allows seniors to explore hidden coves and observe marine life up close. People who love to ride their bikes can embark on bike rides along the beachfront or venture into the city's charming neighborhoods. Additionally, Newport Beach boasts excellent golf courses. After relocating with the moving companies Newport Beach offers, you would enjoy visiting the Pelican Hill Golf Club for team-building activities!
Newport Beach has many amazing parks active seniors will enjoy! 
One gem among the outdoor treasures in Newport Beach is the Upper Newport Bay Nature Preserve. Spanning over 1,000 acres, this pristine ecological reserve offers a sanctuary for wildlife and a serene haven for nature lovers. You can explore the numerous walking and biking trails and get up-close encounters with diverse bird species and other wildlife.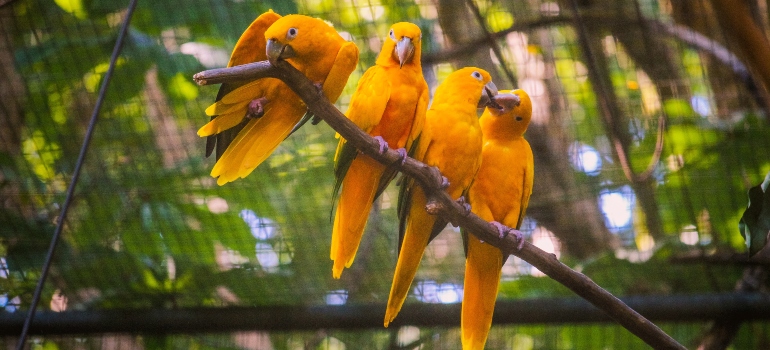 Beyond the Upper Newport Bay Nature Preserve, the city is famous for its other parks. From the trails of Newport Beach Back Bay to the gorgeous trails in Crystal Cove State Park, active seniors have a multitude of options to immerse themselves in the natural beauty of their surroundings. These parks offer opportunities for peaceful walks, invigorating hikes, and picnics amidst breathtaking landscapes. All in all, Newport Beach is one of the most sought-after places among the retiree community.
Irvine – A Safe Haven for Active Seniors in Orange County
Irvine is a city that prioritizes safety, and that's why it appeals to seniors. It is a secure haven in Orange County. The low crime rate is what sets it apart from other cities and makes it so desirable. The well-designed infrastructure of the city emphasizes pedestrian and cyclist safety so that seniors can venture out with peace of mind.
Also, the parks in Irvine are amazing too! They are well-maintained and provide serene environments for relaxation. The hiking trails showcase its awe-worthy landscapes. Thus, you can explore nature's beauty at your own pace. The bike paths crisscross the city, offering safe and enjoyable routes wherever you are going. They are ideal for staying active and taking in the sights. Irvine's dedication to safety and the abundance of parks, hiking trails, and bike paths make it an enticing choice for seniors seeking a secure and engaging environment.
The Great Park of Irvine is one of the highlights of the city
Irvine hailed as one of the best cities in Orange County for active seniors, owes much of its appeal to the Great Park. This expansive park offers a multitude of attractions that cater to the diverse interests of seniors. The Great Park is home to an impressive arts complex, showcasing a myriad of cultural experiences.  You'll find theater performances, art exhibitions, and live music events there. Seniors can immerse themselves in the arts scene, indulging their creative passions or simply enjoying the artistic expressions of others.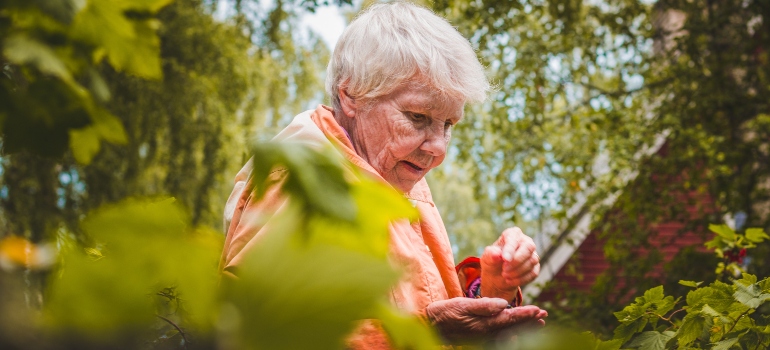 Additionally, Great Park hosts a weekly farmers market, providing an opportunity for seniors to explore and support local vendors. You can peruse various fresh produce, artisanal products, and delightful culinary offerings. Most moving companies Irvine has to offer would recommend visiting the Great Park as soon as you're done with your relocation!
Huntington Beach – Surf, Sun, and Seniors
Huntington Beach offers a plethora of beach-centric activities. Surfing, a popular sport among the locals, allows seniors to enjoy the waves and embrace the thrill of the ocean. Beach volleyball provides an opportunity for friendly competition and socializing on the sand. Biking along the boardwalk is an invigorating way to explore the coastline, with stunning views at every turn.
The beach-centric atmosphere of Huntington Beach is perfect for seniors seeking an active and dynamic lifestyle. The city's long stretches of sandy shores and warm weather create an ideal environment for outdoor recreation. Whether it's catching a wave, joining a volleyball game, or enjoying a leisurely bike ride, Huntington Beach provides endless opportunities for seniors to stay active and savor the beauty of coastal living.
It's not just the oceanside lifestyle that makes Huntington Beach one of the best cities in Orange County for active seniors!
Huntington Beach also offers an array of options for active seniors beyond the sand and surf. The city boasts numerous parks where retirees can enjoy peaceful walks, engage in yoga sessions, or have picnics with friends and family. Additionally, Huntington Beach is home to golf courses that cater to golf enthusiasts of all skill levels.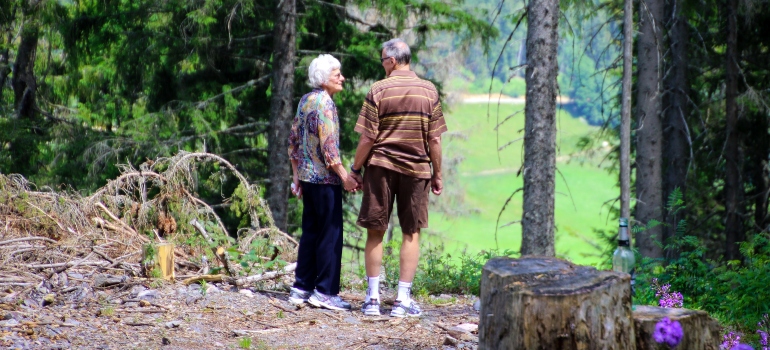 Moreover, the city's lively social clubs provide opportunities for seniors to connect, engage in shared hobbies, and make new friendships. These clubs organize various events and activities catered to the interests of the senior community. This ensures a sense of belonging and camaraderie. Also, if you're considering a move to this amazing city, don't forget to reach out to the trusted movers Huntington Beach has to offer to make your transition seamless.
Seal Beach – A Charming Coastal Retreat
This idyllic city offers a serene and laid-back atmosphere, perfect for those seeking a tranquil coastal lifestyle. The close-knit community fosters a sense of belonging and camaraderie among its residents. Apart from that, seniors can enjoy leisurely strolls along the shoreline, basking in the gentle ocean breeze. The downtown area showcases an array of boutique shops, cozy cafes, and local restaurants, providing a delightful experience for seniors to explore.
Seal Beach encourages an active lifestyle with its scenic parks and well-maintained walking paths. Residents can engage in activities like yoga in the park or refreshing bike rides along the coast. In addition, the city hosts community events and festivals, offering opportunities for socializing and connecting with neighbors. Seal Beach captures the essence of coastal living and presents a charming haven for active seniors to embrace a fulfilling and relaxed lifestyle.
Main Street in Seal Beach is where you'll spend the most of your time
Main Street in Seal Beach is lined with charming shops and delightful restaurants. You can explore the unique boutiques, indulge in delicious cuisine, and immerse yourself in the atmosphere of this bustling street. Just steps away from Main Street lie the beachfront park that offers a serene retreat where you can relax, have picnics, and enjoy stunning ocean views.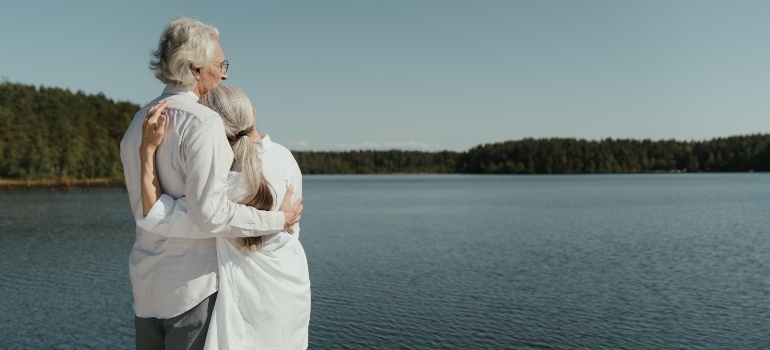 Also, one of the advantages of Seal Beach for retirees is its proximity to Garden Grove. Being neighboring cities facilitates easy access to a wider range of amenities and services. Seniors can explore the cultural offerings and entertainment options in Garden Grove, including theaters, shopping centers, and dining experiences. If you're relocating with moving companies Garden Grove provides, Seal Beach is one of the best cities in Orange County for active seniors to move to!
San Clemente – Embrace the Coastal Beauty
There are many reasons why San Clemente is one of the best cities for active seniors in Orange County. The city offers an array of outdoor activities that cater to all. Parks dot the landscape, providing serene settings for picnics and leisurely walks. San Clemente State Beach beckons with its pristine shores, inviting residents to swim, sunbathe, and surf. The iconic San Clemente Pier is a hub of activity where locals and tourists enjoy fishing, strolling, and soaking in breathtaking ocean views. The city's commitment to maintaining a relaxed coastal atmosphere makes it an ideal destination for those seeking an active outdoor lifestyle. If this sounds like a desirable location for you, hire movers San Clemente provides, and they will help you relocate effortlessly!
San Clemente's beaches will make you never want to leave them!
San Clemente presents abundant opportunities for outdoor enthusiasts, particularly in the realms of surfing, hiking, and exploring local trails. The most famous beaches in the city are:
T-Street Beach
Trestles Beach
These gorgeous beaches attract surfers and tourists from around the world—these pristine stretches of sand offer ideal swells and breaks for riders of all ages. San Clemente also boasts scenic hiking trails for those who prefer land-based activities, including the San Clemente Beach Trail and Forster Ranch Ridgeline Trail. These paths wind through stunning coastal landscapes, providing breathtaking views and opportunities for exploration.
These are not the only best cities in Orange County for active seniors!
The list of the best cities in Orange County for active seniors doesn't end here! We've listed some of the best and most popular ones, but do not stop here. Explore all options so you can make the most educated decision. Research as many locations as possible. Consider other cities such as Yorba Linda, Villa Park, and Fullerton before contacting reliable moving companies Fullerton has to offer. Take into account all the relevant factors that are important to you and what you want to have in your new city. This will ensure you make the best choice for your needs!
"*" indicates required fields
What Our Clients Say
" I was in a bind with having to move during the Coronavirus problems. You were very accommodating in this tough time. "