Are you at a crossroads in your housing journey, torn between buying vs renting in OC? The decision to settle in this picturesque region is a significant one, and it demands careful consideration. Orange County's real estate scene is as diverse as its communities, making it essential to grasp the intricacies of the market. In this article, we'll delve into the pros and cons, financial implications, and OC's unique neighborhood dynamics. Whether you're seeking stability through homeownership, craving the flexibility of renting, or just exploring your options before moving with OC moving services, our guide will be your compass in navigating this exciting terrain.
The OC Housing Market Overview
Navigating the real estate landscape begins with understanding the current state of the housing market in Orange County. As of 2023, OC's housing market continues to be a dynamic arena. Property values have shown resilience, maintaining an upward trajectory, while rental rates remain competitive.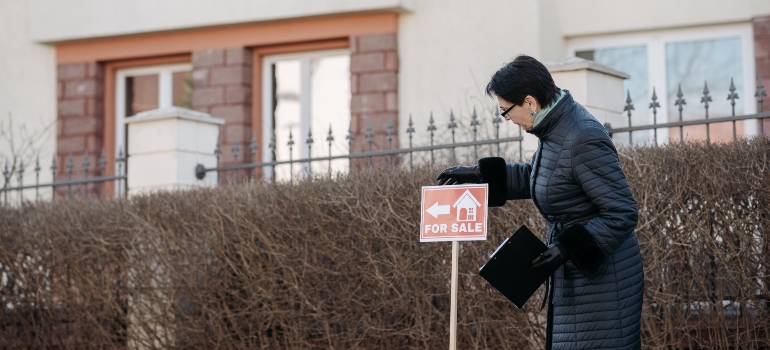 Orange County has a history of robust property value appreciation, and this trend has largely held true in recent years. Many neighborhoods within OC have experienced steady and sometimes rapid increases in property values, making it an attractive prospect for potential homebuyers. These increasing values can lead to substantial equity growth over time, making homeownership a potentially lucrative investment. The median home value in 2023 is $1M.
Buying vs Renting in OC: The Median Prices
The median home price in Orange County typically hovers around $1.1M, making it one of the more desirable and competitive real estate markets in Southern California. This median price reflects a variety of housing options, from condominiums and townhouses to single-family homes in different neighborhoods throughout the county.
For those considering renting as an option after relocating with furniture movers Orange County offers, it's important to note that Orange County also has a diverse rental market. The average rent in OC varies depending on the location and type of property. As of 2023, you can expect to pay an average of $3000 per month for a one-bedroom apartment, with prices varying based on factors such as proximity to the coast, city centers, and amenities.
Benefits of Buying a Home in OC
Orange County offers a host of benefits to prospective homeowners that go beyond the initial investment. Here are some key reasons why purchasing a home can be a wise and rewarding decision:
Equity Building: When you buy a home in Orange County, you're not just securing a place to live; you're also investing in an asset that has the potential to appreciate over time. Historically, OC has seen property values increase, allowing homeowners to build substantial equity.
Stability and Long-Term Planning: Homeownership provides a sense of stability that renting can't always match. You have control over your living space and can make it truly your own. Additionally, owning a home encourages long-term planning.
Tax Benefits: The U.S. tax code provides several deductions and credits that can reduce the financial burden of homeownership. Mortgage interest deductions and property tax deductions are among the potential tax benefits that can make owning a home in OC more financially advantageous.
Sense of Community: Owning a home often fosters a stronger sense of community and connection to the neighborhood. You have the opportunity to put down roots, get to know your neighbors and contribute to the local culture.
Freedom to Customize: When you own a home, you have the freedom to personalize and modify your living space to suit your tastes and needs. Therefore, you can undertake renovations, landscaping projects, and interior design changes.
Advantages of Renting in OC
One of the most significant advantages of renting is flexibility. Renters have the freedom to choose how long they want to stay in a particular location, allowing for more agility in adapting to changing life circumstances. Whether you're exploring a new career opportunity, planning a shorter-term stay, or simply enjoying the freedom of not being tied down to a single property, renting provides the flexibility to do so.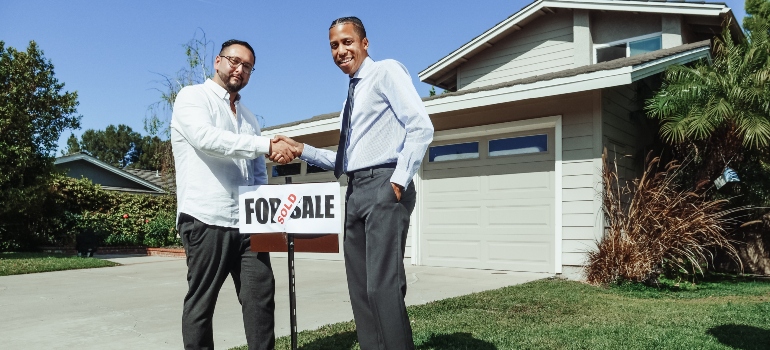 Additionally, you can avoid the substantial upfront costs associated with buying a home. While homeowners often need to make significant down payments, renters generally pay a security deposit and the first month's rent.
Moreover, property maintenance and repair expenses are typically the responsibility of the landlord when you're renting. This means you won't have to worry about the costs and labor associated with fixing plumbing issues, repairing the roof, or maintaining the landscaping.
Many rental properties in Orange County come with desirable amenities, such as swimming pools, fitness centers, and communal spaces. Additionally, renting can often provide access to prime locations within the county, allowing you to live in sought-after neighborhoods.
Choosing the Right Neighborhood in OC
Selecting the right neighborhood is a critical aspect of your housing decision in Orange County, as each area offers its unique charm, amenities, and price range. From the opulent enclaves along the coast to more budget-friendly inland communities, Orange County has a diverse range of neighborhoods to explore.
Most Prestigious Neighborhoods
If you're in the market for luxury living and have the budget for it, consider exploring renowned neighborhoods such as Newport Beach, Laguna Beach, and Newport Coast. These coastal communities boast breathtaking oceanfront properties, exclusive amenities, and a vibrant lifestyle. While the price tag may be high, the unparalleled views, upscale dining, and cultural attractions make it an enticing option for those seeking the pinnacle of OC living.
Most Affordable Neighborhoods
On the other end of the spectrum, Orange County offers more affordable options in areas like Santa Ana, Anaheim, and Garden Grove. These communities provide a range of housing choices at more accessible price points.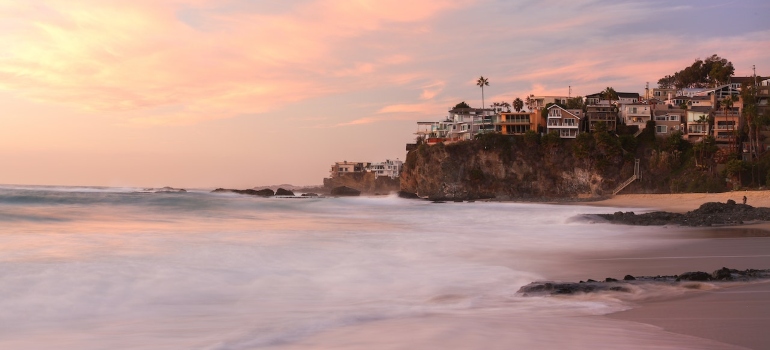 While they may not have the same level of opulence as the coastal neighborhoods, they often feature family-friendly environments, local parks, and diverse culinary scenes. Additionally, affordable moving and installation services Orange County offers can help you relocate to these areas at competitive prices.
Making Your Decision
In the dynamic world of Orange County real estate, the choice between buying vs renting in OC is a decision of paramount importance. The benefits of property ownership, the conveniences of renting, and the unique neighborhoods within Orange County each offer their allure. Therefore, the right decision hinges on your individual goals, financial situation, and lifestyle. As you embark on your housing journey, remember that Orange County's diverse offerings ensure there's a perfect place for you to call home.
"*" indicates required fields
What Our Clients Say
" I was in a bind with having to move during the Coronavirus problems. You were very accommodating in this tough time. "