Explore the Best Neighborhoods in Aliso Viejo
Welcome to the picturesque city of Aliso Viejo, nestled in the heart of sunny Southern California. With its idyllic landscapes, vibrant community spirit, and wealth of amenities, the city stands out as a true gem in Orange County. From family-friendly suburbs to bustling urban hubs, Aliso Viejo has a community to suit every lifestyle. Join us as we explore the unique characteristics, local attractions, and housing options that define the best neighborhoods in Aliso Viejo. Whether you're considering a relocation with movers Orange County offers or just curious to learn more, we've got you covered.
What Makes Aliso Viejo a Great Place to Live
Aliso Viejo is not just a city; it's a lifestyle. Its well-planned neighborhoods boast a wealth of amenities, including pristine parks, recreational facilities, and a thriving business district. The city's commitment to education shines through its top-rated schools, making it an ideal environment for families seeking quality education for their children.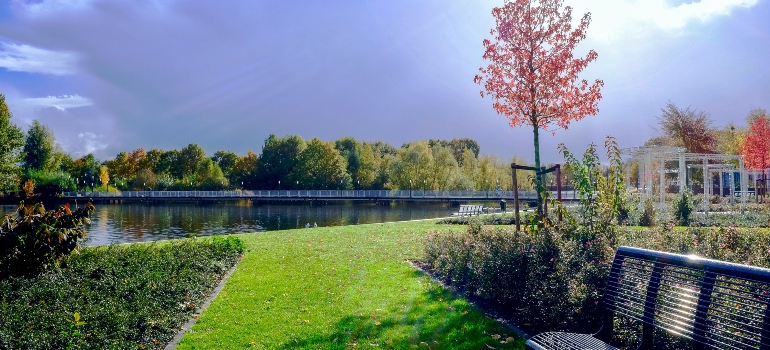 What truly sets Aliso Viejo apart is its strategic location. Situated conveniently between Los Angeles and San Diego, residents enjoy easy access to major attractions, cultural hubs, and employment opportunities, all while basking in the city's serene suburban charm. Some of the important information to note before hiring local movers Orange County offers and relocating to this city include:
The median home price is $825K.
The average rent for a 1-bedroom apartment is $2,675.
The unemployment rate is 3.50%.
The median yearly income is $56,088.
Top-Rated Neighborhoods in Aliso Viejo
Now, let's delve into the crème de la crème of Aliso Viejo's neighborhoods. These are the areas that consistently stand out, earning recognition for their charm, community spirit, and overall quality of life. From scenic hillside retreats to lively urban pockets, these top-rated neighborhoods exemplify the essence of Aliso Viejo's appeal.
Oak View Neighborhood
Nestled in the heart of Aliso Viejo, Oak View is a neighborhood that epitomizes the city's charm and convenience. Situated in the central part of town, Oak View offers a diverse range of housing options, from cozy condominiums and townhomes to spacious single-family residences. With varying price ranges to suit different budgets, it caters to a wide spectrum of residents.
Additionally, Oak View residents are spoiled for choice when it comes to outdoor recreation, thanks to its proximity to beautiful Woodfield Park and Ridgecrest Park. These green spaces provide ideal spots for picnics, sports activities, and leisurely strolls, fostering a strong sense of community among neighbors.
Glenwood Neighborhood
The Glenwood neighborhood is where luxury and leisure seamlessly merge in Aliso Viejo. Known for its upscale appeal, Glenwood offers an exquisite blend of elegant residences and scenic surroundings. Here, you'll find an array of beautifully designed single-family homes and upscale townhouses that cater to those seeking the pinnacle of Southern California living.
What truly sets Glenwood apart is its centerpiece: the Aliso Viejo Country Club. This world-class golf course not only beckons golf enthusiasts but also provides a stunning backdrop for the entire community. Residents of Glenwood have the privilege of enjoying exclusive access to this premier golf destination, along with its superb dining options and social events.
Canyon View Neighborhood
Nestled against the scenic backdrop of Aliso and Wood Canyons Wilderness Park, Canyon View is a neighborhood that offers a unique blend of natural beauty and suburban comfort. Its prime location at the edge of the canyon creates an irresistible appeal for nature enthusiasts and hikers, providing direct access to miles of trails and pristine wilderness.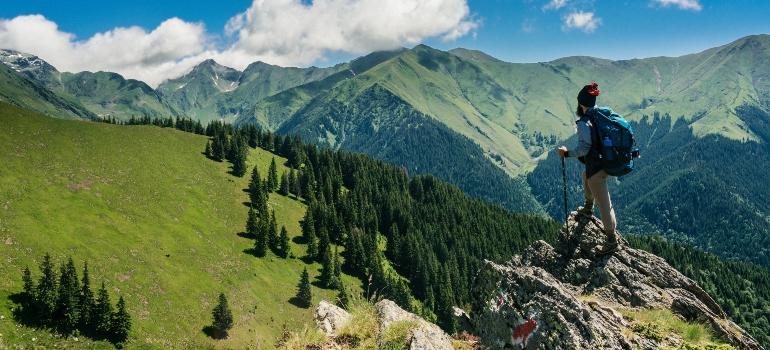 Moreover, Canyon View stands out for its diverse range of housing options. It offers modern townhomes and spacious single-family residences. Therefore, there's a home to suit every taste and lifestyle.
Additionally, families are drawn to Canyon View for its proximity to top-rated schools and exceptional recreational facilities.
Family-Friendly Neighborhoods: Pacific Ridge
Pacific Ridge, an enchanting neighborhood in Aliso Viejo, is tailor-made for families seeking an idyllic suburban haven. This community exudes family-friendliness at every turn, starting with its proximity to excellent schools like Canyon Vista Elementary and Don Juan Avila Middle School, offering children access to top-tier educational opportunities.
Beyond academics, Pacific Ridge ensures an active and vibrant lifestyle for families. The neighborhood's ample green spaces, playgrounds, and parks encourage outdoor play and community gatherings. Additionally, the nearby Aliso Viejo Aquatic Center and Aliso Viejo Town Center provide endless entertainment options, from swimming and shopping to dining and movie nights.
Neighborhoods for Young Professionals: Vantis
Vantis, an energetic enclave within Aliso Viejo, stands as a dynamic hub for young professionals. Vantis offers a tantalizing array of local restaurants, bars, and entertainment options that cater to diverse tastes. From trendy cafes for coffee connoisseurs to upscale eateries for food enthusiasts, this neighborhood has it all. After a day at the office, residents can unwind at the stylish bars or catch live music performances.
Additionally, Vantis' strategic location ensures a hassle-free commute to nearby employment centers, including Irvine and Laguna Hills. With easy access to major highways and proximity to corporate hubs, young professionals can enjoy a shorter daily commute, leaving more time to savor the vibrant lifestyle that Vantis has to offer. Moreover, the neighborhood provides a suitable environment for small businesses after relocating with commercial movers Orange County offers.
Affordable Neighborhoods in Aliso Viejo: Aliso Villas Neighborhood
Aliso Villas emerges as a practical choice for those seeking affordable living options. This community is known for its budget-friendly housing options, making it accessible to a wide range of residents. Whether you're looking to purchase an affordable condo or rent a comfortable apartment, Aliso Villas offers attractive pricing and rental rates that won't break the bank.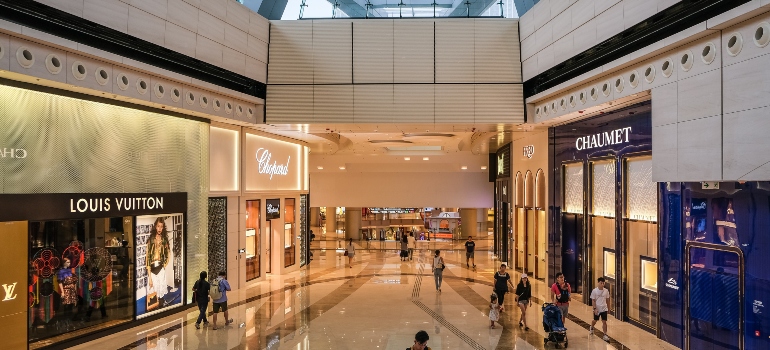 Furthermore, residents of Aliso Villas enjoy the convenience of nearby shopping and services. With easy access to local supermarkets, retail centers, and essential amenities, daily errands become a breeze.
The Best Neighborhoods in Aliso Viejo: Find Your Fit
Aliso Viejo offers a diverse tapestry of neighborhoods, each with its own unique charm and lifestyle. So, hire the affordable movers Aliso Viejo offers, take a stroll through these vibrant neighborhoods, experience the local culture, and discover the one that resonates with you the most. Aliso Viejo beckons with open arms, ready to welcome you to its warm, inviting, and diverse community. Come and explore the best neighborhoods in Aliso Viejo – the perfect blend of suburban serenity and Southern California's vibrant spirit awaits.
"*" indicates required fields
What Our Clients Say
" I was in a bind with having to move during the Coronavirus problems. You were very accommodating in this tough time. "