Exploring Hidden and Forgotten Costs of Moving in OC
Orange County, the vibrant California enclave between Los Angeles and San Diego, is a destination for over 3 million people. Renowned for Disneyland and its breathtaking beaches, it's coveted. Yet, moving costs here can surprise many. Our affordable movers Orange County offers will unravel these unseen charges for you. Our mission? To provide an all-inclusive understanding of hidden and forgotten costs of moving in OC. Dive into the complexities of relocation with us, and unmask those expenses that often slip under the radar.
What are some of the most common hidden expenses of moving to OC?
Even though we are discussing the hidden costs of moving to Orange County today, this list applies to every place you might want to relocate to. Some of the most common ones are:
Packing Materials: Often overlooked, but can quickly add up. Specialty items may need custom packaging, inflating the costs even more.
Temporary Storage: In case of delays or gaps in your move, your belongings might need a temporary home. Storage fees can add a substantial amount to your moving expenses.
Utility Set-Up Fees: New utilities often come with setup fees. These are often unexpected and can sneak into your budget.
Home Repairs or Updates: In the rush to sell your old house or deposit on the new one, you might need to make some repairs or updates. These costs can vary, but they are often substantial.
Living Expenses Increase: Life in your new location might be pricier. Whether it's groceries, gas, or the price of a latte, the difference can be significant over time.
Emotional Costs: Moving is stressful and time-consuming. While you can't put a price on peace of mind, it's worth considering these emotional costs.
Acclimating Costs: The new commute might be longer, and you might need new furniture to fit the new layout. These costs are often overlooked in the moving budget.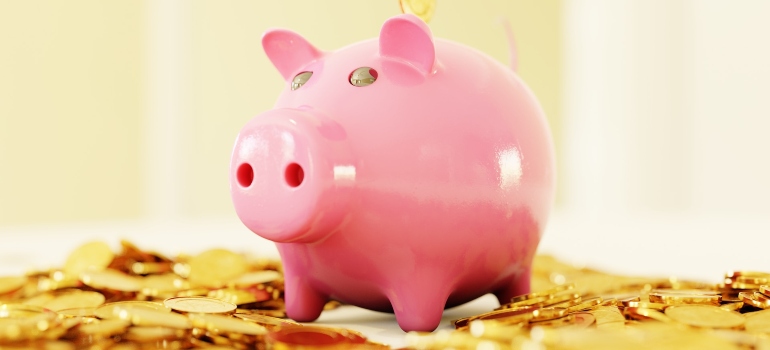 Packing materials are crucial for a successful move
Packing materials are a vital but often underestimated aspect of moving. A survey by Moving.com shows that packing materials account for a substantial chunk of moving expenses, averaging $250 for a one-bedroom apartment. Ordinarily, this comprises essentials like boxes, bubble wrap, packing paper, and tape. Mind you; these costs can shoot up for larger homes. Thus, factoring in packing supplies is essential when budgeting for a move. Next time you plan to switch addresses, remember: ignoring these costs could put a surprising dent in your wallet. Efficient packing demands both resources and proper planning.
Storage units can sometimes come in handy
Often overlooked, temporary storage cost averages $150/month. However, there's a silver lining. Opting for vaulted storage Orange County residents rely on safeguards your precious items, giving you ample time to organize your new space. Think about it; no clutter to trip over. Imagine a serene, organized move-in experience. Indeed, this service has benefits outweighing the expenditure. Through real-world examples, it's evident that strategic planning, which includes budgeting for 'unseen' expenses like storage, cultivates a smoother, stress-free relocation.
Utilities can be one of the overlooked expenses
Relocating can surely shake up your budget, especially when setting up utilities. Scenarios abound where folks, engulfed in the moving hustle, neglect this facet. Their new abode greets them with darkness and chilly showers, raising last-minute setup costs. Circumvent this pitfall by acting ahead. Take a leaf from our expert team's book – installation services Orange County offers. They invariably advise clients to set up utilities prior to moving. Consequently, you dodge unexpected expenses and bask in a warm, well-lit home from day one. Thus, proactive utility setup? It's a must-do, not an afterthought.
A home always needs to be repaired and updated
Surprisingly, home repairs and updates can sneak in as hidden moving costs. For instance, imagine your beautiful antique mirror, a delicate relic, shatters during transit. Suddenly, you're faced with an unexpected expense: mirror replacement.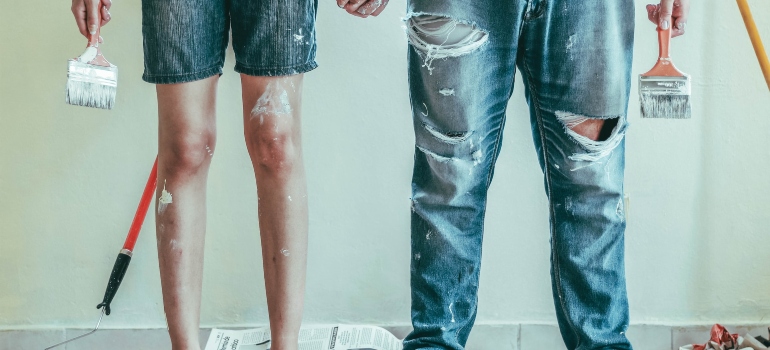 Additionally, your house might require quick upgrades for personal comfort. Studies reveal homeowners often spend up to 1% of their property's value annually on maintenance. Hence, amidst packing boxes, spare a thought for potential home repairs and updates. Ultimately, these sneaky costs can accumulate, turning your seamless transition into a financial puzzle.
Living expenses have risen significantly everywhere
No matter where you move to, prices are high in 2023. Specifically, you'll likely face elevated costs for food, temporary housing, or utilities during transition periods. Let's take Orange County as a prime example. Data from the Bureau of Labor Statistics reveals that OC's cost of living soars 52% above the national average. Thus, expect a hefty increase in daily expenses during your move to or within this region. Remember, anticipating these changes helps manage the financial impact of your move.
Emotional expenses
Moving, undoubtedly, brings emotional tolls. These hidden costs manifest through stress and anxiety. Isn't it daunting to entrust precious belongings to strangers? We know the score, the endless worry about potential damage. The feeling is akin to roller-coaster rides, filled with jolts of adrenaline. Consider also the emotional labor of saying goodbye to your familiar surroundings. But moving isn't all gloom. Our delivery service Orange County offers plays a vital role. By promising safe transport of your possessions, we bring peace to your move.
Acclimating costs happen to everyone
Undeniably, relocating is more than a physical transition; it's an economic shift too. Often, acclimating costs, a silent budget-eater, are overlooked. In case, longer commute times post-move can multiply your monthly fuel expenses.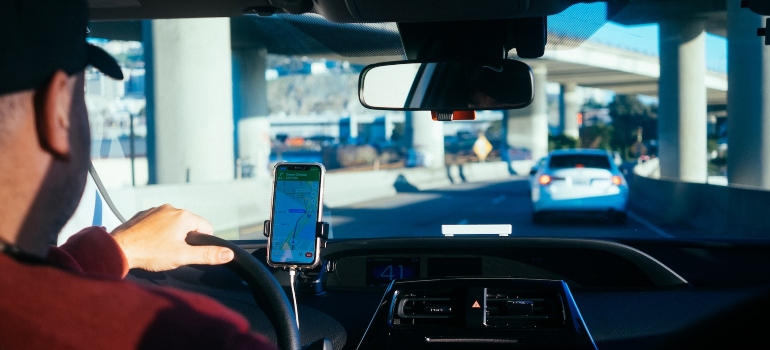 Picture this: a mere 10-mile increase in your daily drive could cost an extra $100 monthly, based on the IRS's standard mileage rates. Additionally, envision moving from a furnished apartment to an unfurnished house. The necessity to purchase new furniture can quickly amount to thousands.
The hidden and forgotten costs of moving in OC can make your move less enjoyable than it should be
Now that you know the hidden and forgotten costs of moving in OC, you should be all set for a less stressful move. Truth be told, no two moves are the same – and therefore, some of this might not apply. But always keep your eyes open for the unexpected, especially in a lively and diverse area like Orange County. It is beautiful, but it comes with unique challenges, especially for newcomers.
"*" indicates required fields
What Our Clients Say
" I was in a bind with having to move during the Coronavirus problems. You were very accommodating in this tough time. "