Furniture Movers
Let our furniture movers help you prepare, pack and transport
your furniture to your new home or office.
"*" indicates required fields
When it comes to relocation, the most difficult part is to move bulky and heavy furniture, but also the pieces of furniture that are fragile. No matter how much you declutter before relocation, there will always be some pieces of furniture that require special care and attention. These types of furniture need to be handled with utter care. Thus, if you need someone to disassemble, protect and relocate your most precious furniture, get in touch with our movers and packers in OC. Our furniture movers Orange County residents gladly choose are happy to provide you with high-quality moving services. We have a team of movers that are dedicated, well-trained, and specialized in furniture delivery service. So, contact Affordable Reliable Moving Company today to get more information and ask for a moving estimate.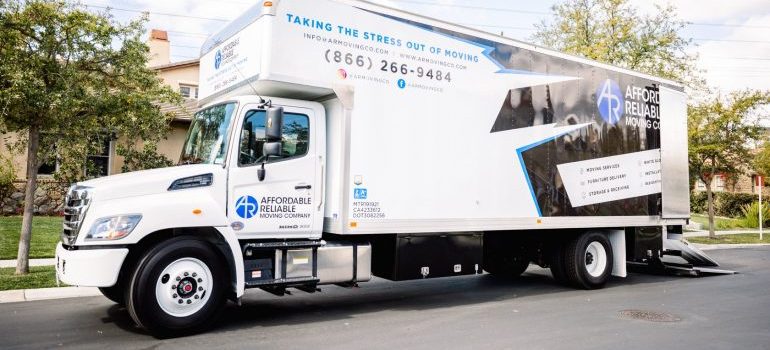 Affordable Reliable Moving Company will take care of your furniture
One of the biggest challenges that moving companies face during relocation is performing the relocation without making any damage to your items. However, our Orange County furniture movers want you to have the best moving experience possible. Thus, our team of professional furniture movers has all the skills and experience needed for relocation. We assure you that our furniture movers will relocate your bulky as well as fragile items safely and efficiently. Furniture moving is one of our most demanded moving services and thus, we strive to fulfill the expectations of our clients. Plus, our moving team consists of experienced, trained, and pleasant movers whose aim is to make you feel comfortable during the entire relocation process.
Our furniture movers Orange County can relocate all your belongings
Our team of movers has the experience to relocate every item in your household. We are delighted that we can also offer you comprehensive furniture delivery in Orange County to make your move or furniture purchases easy to bring home. Below is all the furniture that Orange County residents can relocate with us:
Pianos – It is crucial to us to make sure your piano arrives at your new home unscathed;
Shelves -Floating shelves, such as bookshelves, can use a lot of truck space. We can fit more things in by taking them apart;
Couches -Regardless of the type of sofa that you have, our team is well-equipped to handle the move for you! Rest assured your sofa will remain unscathed;
Desks – Sometimes desks won't fit through door frames. If necessary, we can disassemble your desk's legs and rebuild them at your new location;
Cabinets – Office cabinets can be very difficult to move alone due to their weight. We'll make sure the drawers are empty before relocating any cabinets.
Let our furniture movers Orange County knows and loves pack your belongings
Once you decide to relocate, one of the hardest steps is packing. Before you start loading your moving truck, you need to be sure that all your belongings are adequately protected. However, with furniture movers Orange County has, you have nothing to worry about. We are aware that packing furniture differs from packing other household items. As you probably know, furniture can be bulky and sensitive at the same time. Therefore, our trained movers in Orange County will provide you with impeccable packing service. You can rest assured that your items will be safe and well-protected in the skilled hands of our furniture movers.
Not only that you will not have to worry about packing, but with us, as your moving ally you also won't have to think about packing materials. We are here to provide you with high-quality packing material as well. Our Orange County furniture movers will bring first-rate packing material to your home. It is of utter importance that the moving boxes are sturdy and in good condition. There should be any holes or damage to them. Once you contact us and get a free quote we will make sure you get only the best packing material for your vulnerable furniture.
We also handle commercial furniture relocation
For all of your demands regarding business relocation, rely on our office moving company OC. No assignment is too big for our team because we have a great deal of experience managing moves in the Orange County area. Our furniture movers are happy to assist you even if you require a relocation that includes packing and unpacking support. Commercial movers Orange County can easily offer workplace relocation services in the nearby Orange County regions. Numerous Orange County companies have relied on our professional furniture movers.
Your furniture will be safe in our storage unit
Since we want to provide you with anything that you might possibly need during relocation, let us inform you that we can offer you a secure and safe storage service for your belongings. In numerous situations, people can't take all their furniture to their new address. Thus, you will need extra space to keep your belongings until you need them again. Our reliable furniture movers in Orange County will make sure all your belongings come safely to our spacious and secured storage units.
If you need to store your furniture for some time, you will find that our highly secured, yet affordable storage units are a perfect solution. You do not have to think about the safety of your items once you stored them. All you need to do is to well protect the sensitive items and keep them away from the door.
Our professional movers will handle all your moving needs
As a professional moving company, we know that moving is stressful and difficult, both emotionally and physically. In order to help our clients to go through the entire moving process as easy as possible, we have a range of different moving services that our clients find useful.  If you contact us or visit our website, you will discover:
Affordable Reliable Moving Company has movers in Orange County that will be by your side during the entire moving process to advise you and help you, no matter which moving service you opted for. Rest assured that furniture movers in Orange County will be by your side from the planning phase to the delivery of your belongings.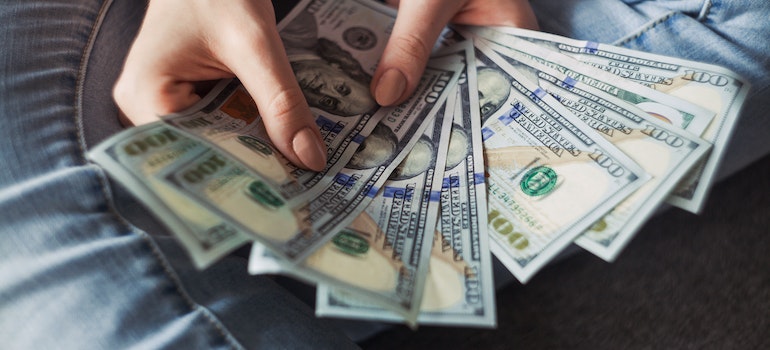 Learn more about OC before relocating
Before hiring residential movers Orange County has to offer, you should really explore OC first. It is known for its parks and attractions, and living there provides plenty of opportunities to learn new things and take advantage of a wide range of experiences just outside your door. In addition to providing excellent entertainment for children of all ages, Disneyland and Knott's Berry Farm also welcome visiting relatives. The 40 miles of coastline also allow for unrestricted beach strolling. The county, a haven for surfers, offers a wide range of water sports in addition to a maze of fantastic hiking routes.
Cost of living
Orange County's housing expenses are 158% higher than the national average, but the county has lower utility prices—10% lower than the national average (at around $270 a month). Transportation expenses are 28% higher than the national average, but bus fares and gas prices are both lower than the national average. The county has grocery prices that are 12% higher than the national average (the median price for a single person is around $3,500 a year), but it also has a larger selection of grocery stores than most other counties.
Is it better to rent or buy in Orange County?
The decision of whether to rent or buy a home is one that many Orange County residents (or those who intend to move there) must make. Given the peak property prices in Orange County and the current high-interest rates, which have spurred competitiveness and several offers in the OC real estate market (September 2022), renting provides some financial advantages at this time.
In August 2022, the median listing price for a home in Orange County, California was $1.1M, increasing 16.8% from the previous year. A one-bedroom apartment's median rent is $2,139. The shortage of available houses and apartments contributes to the high cost of living. Orange is also situated in a desirable region with excellent schools and weather. Because of this, many people are prepared to spend more to live in OC. Once you made your final decision, make sure to contact local movers Orange County residents loved using in the past.
Get the reliable Orange County furniture movers by your side
Relocation brings many challenges. You need to deal with emotional stress during relocation which is very hard to do. Thus, you do not need additional stress and worries. Let our professional furniture movers Orange County take care of everything and plan your relocation from start to finish. We are here to deal with all the heavy lifting and unloading, while you take care of your family and prepare for a new life at a new address. Numerous people put their trust in our moving team, and you should be one of them. Contact Affordable Reliable Moving Company today, and let our movers help you with relocation.
How it Works
Contact Us
Give us the details of your upcoming move and receive a free moving quote
from a team of trusted movers Orange County relies on.
Let Us Plan Your OC Move
Our movers in Orange County CA are here to help you achieve both
a successful and seamless relocation, with care and dedication.
Relax & Enjoy Your Day
Let Affordable Reliable Moving Company take the stress out of moving and
carefully handle your home or office relocation.
What Our Clients Say
" I was in a bind with having to move during the Coronavirus problems. You were very accommodating in this tough time. "