Furniture Movers
Let our furniture movers help you prepare, pack and transport
your furniture to your new home or office.
"*" indicates required fields
When it comes to relocation, the most difficult part is to move bulky and heavy furniture, but also the pieces of furniture that are fragile. No matter if you declutter as much as possible before relocation, there will always be some pieces of furniture that require special care and attention. These types of furniture need to be handled with utter care. Thus, if you need someone to disassemble, protect and relocate your most precious furniture, get in touch with our movers and packers in OC. Our furniture movers Orange County residents gladly choose are happy to provide you with high-quality moving services. We have a team of movers that are dedicated, well-trained, and specialized in furniture delivery service. So, contact Affordable Reliable Moving Company today to get more information and ask for a moving estimate.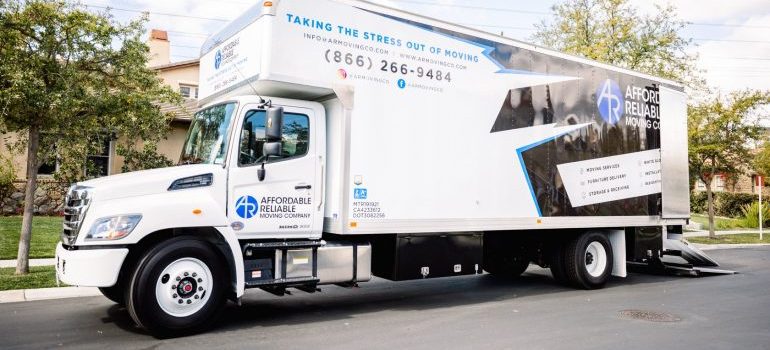 Affordable Reliable Moving Company will take care of your furniture
One of the biggest challenges that moving companies face during relocation is performing the relocation without making any damage to your items. However, our Orange County furniture movers want you to have the best moving experience possible. Thus, our team of professional furniture movers has all the skills and experience needed for relocation. We assure you that our furniture movers will relocate your bulky as well as fragile items safely and efficiently. Furniture moving is one of our the most demanded moving services and thus, we strive to fulfill the expectations of our clients. Plus, our moving team consists of experienced, trained, and pleasant movers whose aim is to make you feel comfortable during the entire relocation process.
Our professional movers will handle all your moving needs
As a professional moving company, we know that moving is stressful and difficult, both emotionally and physically. In order to help our clients to go through the entire moving process as easy as possible, we have a range of different moving services that our clients find useful.  If you contact us or visit our website, you will discover:
Affordable Reliable Moving Company has movers in Orange County that will be by your side during the entire moving process to advise you and help you, no matter which moving service you opted for. Rest assured that furniture movers in Orange County will be by your side from the planning phase to the delivery of your belongings.
Let our furniture movers Orange County knows and loves pack your belongings
Once you decide to relocate, one of the hardest steps is packing. Before you start loading your moving truck, you need to be sure that all your belongings are adequately protected. However, with furniture movers Orange County has, you have nothing to worry about. We are aware that packing furniture differs from packing other household items. As you probably know, furniture can be bulky and sensitive at the same time. Therefore, our trained movers in Orange County will provide you with impeccable packing service. You can rest assured that your items will be safe and well-protected in the skilled hands of our furniture movers.
Not only that you will not have to worry about packing, but with us, as your moving ally you also won't have to think about packing materials. We are here to provide you with high-quality packing material as well. Our Orange County furniture movers will bring first-rate packing material to your home. It is of utter importance that the moving boxes are sturdy and in good condition. There should be any holes or damage on them. Once you contact us and get a free quote we will make sure you get only the best packing material for your vulnerable furniture.
Your furniture will be safe in our storage unit
Since we want to provide you with anything that you might possibly need during relocation, let us inform you that we can offer you a secure and safe storage service for your belongings. In numerous situations, people can't take all their furniture to their new address. Thus, you will need extra space to keep your belongings until you need them again. Our reliable furniture movers in Orange County will make sure all your belongings come safely to our spacious and secured storage units.
If you need to store your furniture for some time, you will find that our highly secured, yet affordable storage units are a perfect solution. You do not have to think about the safety of your items once you stored them. All you need to do is to well protect the sensitive items and keep them away from the door.
Get the reliable Orange County furniture movers by your side
Relocation brings many challenges. You need to deal with emotional stress during relocation which is very hard to do. Thus, you do not need additional stress and worries. Let our professional furniture movers Orange County take care of everything and plan your relocation from start to finish. We are here to deal with all the heavy lifting and unloading, while you take care of your family and prepare for a new life at a new address. Numerous people put their trust in our moving team, and you should be one of them. Contact Affordable Reliable Moving Company today, and let our movers help you with relocation.
How it Works
Contact Us
Give us the details of your upcoming move and receive a free moving quote
from a team of trusted movers Orange County relies on.
Let Us Plan Your OC Move
Our movers in Orange County CA are here to help you achieve both
a successful and seamless relocation, with care and dedication.
Relax & Enjoy Your Day
Let Affordable Reliable Moving Company take the stress out of moving and
carefully handle your home or office relocation.
What Our Clients Say
" I was in a bind with having to move during the Coronavirus problems. You were very accommodating in this tough time. "