How Can Movers Help You Settle in Orange County?
When relocating to a new area like Orange County, there are numerous challenges to overcome. However, movers play a vital role in easing this transition. They specialize in assisting individuals and families with settling into their new homes. Whether it's navigating the local area, packing efficiently, or ensuring the safe transportation of belongings, they are there to help. Their expertise and experience in the moving industry make them invaluable in addressing the unique challenges that come with relocating. Entrusting the process to professional movers can help individuals alleviate the stress and uncertainties associated with transitioning to a new area. Moving companies Orange County provides offer the necessary support and guidance to ensure a smooth and successful relocation to the area. Let's now take a closer look at how can movers help you settle in Orange County.
Efficient Packing Services
Movers offer efficient and organized packing services, ensuring a smooth relocation process. Professional packing brings several benefits that save time and prevent damage to belongings. With their expertise, movers efficiently pack items, maximizing space and minimizing the risk of breakage. They use proper techniques and quality packing materials, protecting fragile items during transportation.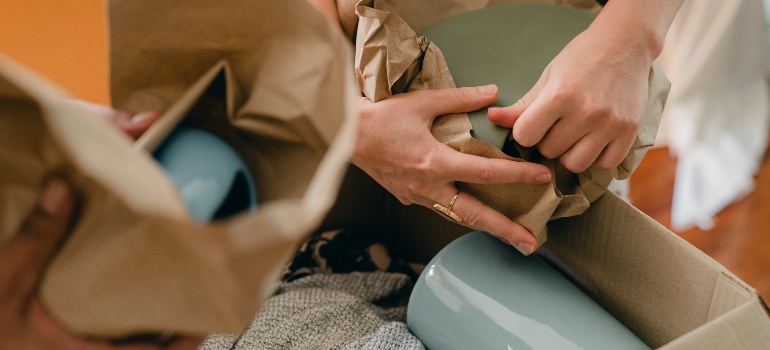 Professional packers also possess the knowledge to handle various items, from delicate glassware to bulky furniture, ensuring everything is packed securely. If you rely on them for packing, you can focus on other aspects of the move and trust that your possessions are in capable hands.  This time-saving service reduces stress and ensures a higher level of protection for valuable belongings. Professional packing by movers is a worthwhile investment that streamlines the moving process and offers peace of mind.
Safe and Secure Transportation
Movers excel in transporting belongings safely, showcasing their expertise in the field. They possess the knowledge and skills required to handle items securely during the move. They employ proper techniques when loading and arranging boxes in the vehicle to minimize potential breakages and damage.
Additionally, they prioritize strategic placement, ensuring that boxes are stacked and secured in a way that minimizes shifting and protects fragile items. Movers use padding, straps, and dividers to create a stable and organized arrangement, reducing the risk of damage during transportation. With their experience and attention to detail, professionals ensure that belongings remain intact throughout the journey. Therefore, they can be helpful for both your residential and commercial moving Orange County CA businesses need.
How Can Movers Help You Settle in Orange County: Navigating the Local Area
Movers can assist you in navigating Orange County and settling in smoothly. They know the local area well and can provide valuable guidance. Their expertise can save you time and effort. With their help, you won't have to worry about getting lost or struggling to find your way around. They can also help you locate essential places like grocery stores, schools, and medical facilities.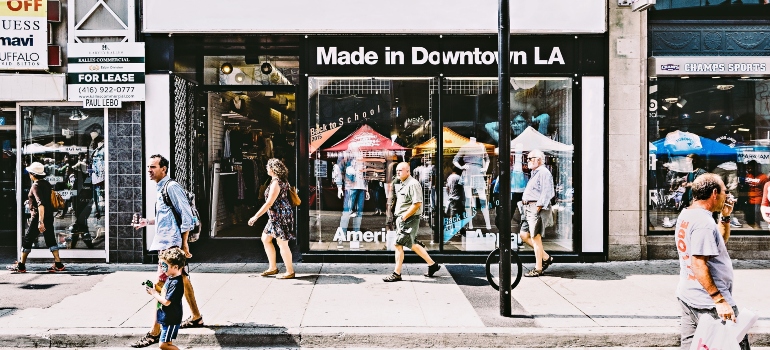 Moreover, professional movers can recommend the best routes to your workplace or other important destinations. Their knowledge of the local transportation system ensures you won't miss out on any conveniences. Additionally, movers can lend a hand in unpacking and organizing your belongings while also providing you with much-needed installation services Orange County newcomers use. They can help you arrange furniture, set up electronics, and handle any heavy lifting. Their assistance allows you to focus on exploring the neighborhood or getting to know your new community.
Alleviating Stress and Facilitating a Seamless Transition
Alleviating stress is an often overlooked aspect of how movers can help you settle in Orange County. It is important for a smooth relocation because moving can be an overwhelming experience that can take a toll on your mental and emotional well-being. Movers understand the challenges and anxieties of relocating, and they strive to minimize your stress levels. They provide a sense of reassurance by handling logistics, ensuring that everything is in order for a seamless move.
One way they alleviate stress is by offering personalized assistance and support throughout the process. They communicate clearly, keeping you informed and addressing any concerns you may have. Their friendly and professional demeanor creates a calming environment. Movers can relieve you of extra responsibilities also help by offering additional services such as:
Cleaning,
Storage, 
Furniture assembly.
Personalized Support and Guidance
Each move is different, and there is no one-size-fits-all approach! One of the key characteristics of a high-quality moving company is their ability to not only adapt to varying conditions but also their commitment to providing you with support and guidance during the moving process that's adjusted to you and your needs. Some people need a more hands-on approach and a personal touch, while others want a professional relationship through and through. Whatever your case may be, it's crucial that you find movers who understand what you want and deliver the moving experience you desire.
Movers Can Help You Settle in Orange County in Many Ways
Relocating to a new area like Orange County brings a set of unique challenges that can be intimidating and overwhelming. However, entrusting this significant life transition to professional movers is a strategic decision that comes with multifaceted benefits. More than just physical support, movers provide emotional ease by reducing the stresses commonly associated with moving—freeing individuals and families to focus on beginning their new chapter on a positive note. Their personalized and adaptable approach ensures that your specific needs and preferences are prioritized, making your relocation experience tailored and comfortable, and that answers the question: how can movers help you settle in Orange County? Therefore, search for the best moving and delivery service Orange County company you can find, and experience a blissful relocation!
"*" indicates required fields
What Our Clients Say
" I was in a bind with having to move during the Coronavirus problems. You were very accommodating in this tough time. "