How to make friends after moving from Anaheim to Costa Mesa
A fresh start in a new city is always exciting with all new places and people entering your life. However, it can be hard for some people to face all these changes. What most people state as the most stressful part of the relocation, is parting from their friends and family. Especially, if you're moving far away from all these familiar faces. And meeting new friends can also be quite challenging. Still, it's not that hard to make friends after moving from Anaheim to Costa Mesa. The chances are that you already know a few people in Costa Mesa since it's only 18 miles away from Anaheim. It'll surely be fairly easy to move your belongings with our affordable movers Orange County, but meeting new people can still be tough. We have a few ideas on how to overcome this hard time and where to meet new people. 
Meet your new neighbors first
Start meeting people from your building or your street, you never know how many great people might be living next door. Statistics show that only 26% of Americans know most of their neighbors, while the majority know only a few of them. Some of your neighbors are likely going to introduce themselves, but you can also step up in that direction. The residents of Costa Mesa are friendly and easygoing, so the easiest way to meet them might be to throw a party. As soon as your movers in Costa Mesa complete their work, start planning the party. It doesn't have to be the event of the year but a simple get-together party with snacks and beverages. You can go door to door and introduce yourself, and invite them to the party. Or you can simply throw invitations with a short introduction in their mailboxes.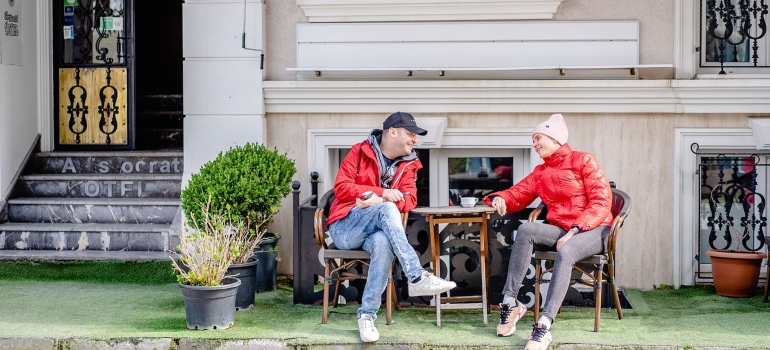 Participate in community events
Once you make a few connections with your neighbors, inquire about local community events. These are great opportunities to involve in the social life of your neighborhood and meet new friends. Costa Mesa is a medium-sized city with 112,506 inhabitants, and there is always something fun going on. Depending on your interests and spare time you can participate in many fun community events in Costa Mesa and nearby. Some of them even became a tradition and take place every year. They are visited by a large number of people, so your chances of making friends are multiplied.
Pumpkin Patch is a fun event for the entire family, where you can decorate pumpkins, but also enjoy mechanical rides, pet farm animals, play games, etc.
Costa Mesa Community Run is an annual event that takes place in April. Everyone can participate, both recreational and competitive runners of all ages. 
Concerts in the Park are very popular events, with food and drink counters and various kids' activities. 
The Lions Club Fish Fry is another fun event, with plenty of good bands, fish dinners, beer, and carnival rides. Entrance is but every event is usually fundraising for some specific cause.
The Festival of Children occurs every year in September. In fact, the whole month is dedicated to children's events, both fun and educational. So if you have children, that's an awesome opportunity to meet other fellow parents.
Social networks and apps 
Thanks to the internet and social networks, today it is easier than ever to keep in touch with distant friends. It is equally easy to make friends with help of social media after moving from Anaheim to Costa Mesa. Even from your armchair, you can find groups related to your interests. Whether it's cooking, dancing, or fishing, you're sure to find like-minded people on social networks like Facebook, Instagram, and Twitter. Also, you can make your own groups and invite random people to join. The internet also makes it easy for you to browse and hire movers from Anaheim CA and organize your move.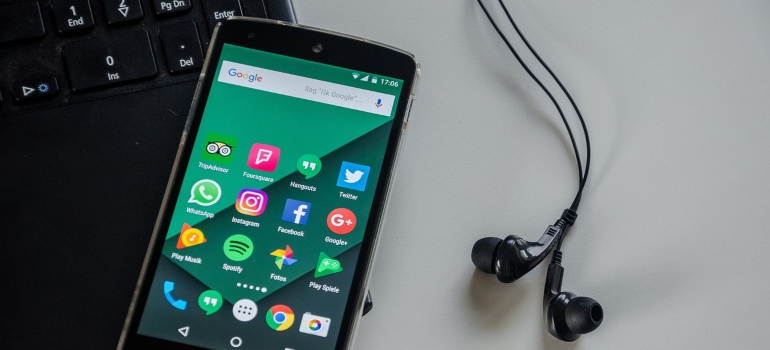 Perhaps an even better way for meeting new people than social networks is through mobile apps. Over the last decade, various mobile apps for meeting new people have emerged. This way of socializing has become quite popular, especially among the younger population. One of the best apps for finding like-minded people is Meet up. It is mostly chosen by people who want to find friends with similar interests and hobbies. The Friender app is designed to find the best matches for you according to your current interests and occupations. Another similar app is Skout, which connects people based on their closeness and selections. Skout will help you find people with similar interests in Costa Mesa and the surrounding area. 
Friends of your friends
If you don't have acquaintances in Costa Mesa, perhaps your friends and family do. The chances are they have a college roommate from Costa Mesa or a former colleague. Ask them to introduce you to them and suggest a coffee date. These first meetings are usually quite informative and you'll surely have plenty of topics to talk about. Ask about local events, bars, gyms, and other places suitable for meeting new friends. Even if that doesn't turn into a long-lasting friendship, you'll be glad to meet a friendly face now and then. Perhaps, they could recommend local movers in Orange County with quality local moving services. Let your relocation be the reason to get together and get to know each other.
Use your hobbies and interests to make friends after moving from Anaheim to Costa Mesa
You surely have a hobby or two, so why don't you start from there? Sign up for a yoga class, hiking club, or anything else that you like. Except you'll be doing something good for your health, you'll also meet new people with common affinities. For example, group hikes are often organized in Costa Mesa, and Orange County has its hiking club. 
Don't expect to make friends after moving from Anaheim to Costa Mesa as soon as you say goodbye to your residential movers from Orange County. These things take time, so allow yourself to settle and rest from relocation. Once you get back to your daily routine, take care of your social life and throw a party for your new neighbors.
References:
https://worldpopulationreview.com/us-cities/costa-mesa-ca-population
https://www.eventbrite.com/b/ca–costa-mesa/community/?date=this_weekend
"*" indicates required fields
What Our Clients Say
" I was in a bind with having to move during the Coronavirus problems. You were very accommodating in this tough time. "