How to Save Money When Moving in 2023
Moving can be an exciting but costly endeavor. If you're planning a move in 2023, finding ways to save money is essential. Fortunately, there are several simple strategies you can implement to reduce your moving expenses. From decluttering and selling unwanted items to comparing moving quotes from multiple movers in Orange County CA, these small steps can make a big difference. Additionally, you can pack your belongings yourself, use recycled or borrowed packing materials, and many other tips and tricks. Let's now look at these effective strategies on how to save money when moving in 2023 in greater detail.
Planning in advance is crucial to saving money when moving
If you start planning your relocation at least 6-8 weeks before your desired moving date, you can do many things that will help you save up funds for the move. First of all, you can take your time to explore different moving companies and compare their prices. Booking in advance often comes with discounts and promotional offers.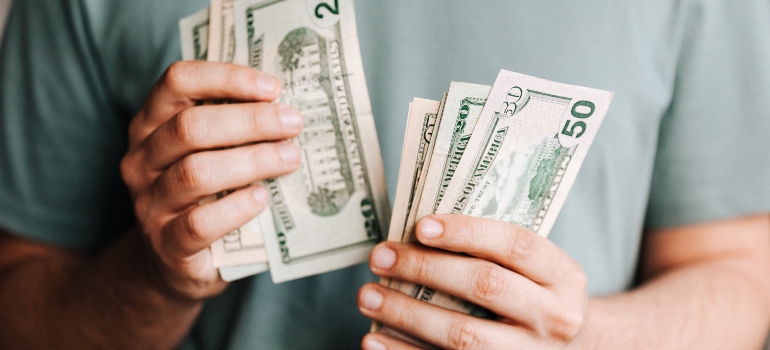 This also allows you to avoid moving during the peak season when prices usually go up due to high demand! At the same time, you can complete all of your moving tasks with ease and find cost-effective solutions for each step of the way.
Declutter and downsize
This is arguably the biggest money-saver for a lot of people! Decluttering and downsizing provide several benefits and not just an opportunity to save money when moving in 2023. The fewer items you have, the less money you'd spend on packing supplies. This also translates to less time and effort required by residential movers Orange County offers to complete your move. This directly results in a smaller final bill! If you decide to sell your unwanted items instead of donating them, you can even add additional money to your moving budget.
Compare moving options
Start by obtaining multiple moving quotes from different companies and compare their prices, services, and customer reviews. Look for companies that offer competitive rates while maintaining a good reputation. Check if they provide additional services like packing and unpacking, as this can save you time and effort.
Ensure the company is properly licensed and insured for a reliable move, and read the terms and conditions carefully. Look out for any hidden costs to avoid overpaying if you notice that in the fine print, that company is most likely a scam or a scheme! Seek recommendations from friends or family for trustworthy movers.
Smart packing techniques
Instead of purchasing expensive packing materials, use what you already have! Utilize towels, blankets, and clothing to wrap fragile items, saving on bubble wrap or packing paper. Opt for free or recycled boxes from grocery stores or friends who recently moved. Pack efficiently by filling every inch of space in boxes, maximizing the number of items per box. This reduces the total number of boxes required and saves on transportation costs.
Also, label your boxes clearly to streamline the unpacking process, as this way, you'd be preventing damage or loss. When it comes to potential damage, it's always crucial to do business with a moving company that offers insurance for your move. That way, you will be eligible for reimbursement in case of unexpected damages during the moving process!
Consider a DIY move
A great way to save money when moving is to complete the move yourself! You would be in total control of the process and ultimately pay less compared to hiring a moving company. However, you'd have to complete certain tasks on your own, so the question could boil down to either saving money or time. If you want a DIY move, you'd have to rent the truck, pack, unpack, get adequate permits, and do many other tasks on your own.
While it may be cost-effective, you'd have less time to complete other important tasks. If you have many items to move and need reliable installation services Orange County has to provide, it may be a better option to hire movers. However, the decision is entirely up to you, so you will know for yourself what your needs are.
Get familiar with potential tax-deductions
When moving in 2023, there are potential tax deductions that can help you save money. First, if you are relocating due to a job change and the distance from your old home to your new workplace is at least 50 miles more than your previous commute, you may qualify for a deduction. Keep records of your moving expenses, such as transportation costs, packing supplies, and storage fees, as these expenses may be deductible.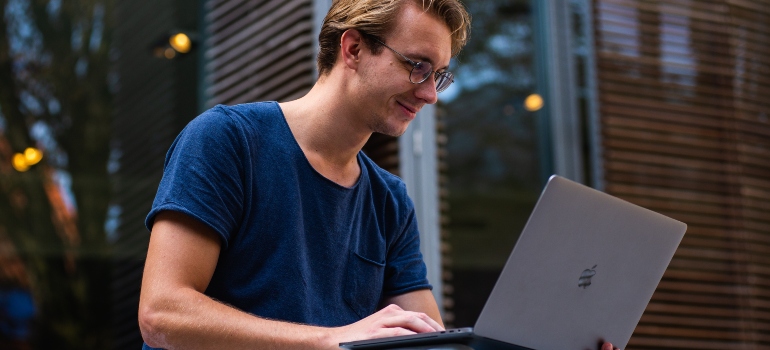 Additionally, if you sell your old home and buy a new one, you may be eligible for tax deductions related to mortgage interest and property taxes. It's essential to consult with a tax professional to understand the specific rules and requirements for these deductions. Remember to keep all receipts and documentation to support your claims.
Save money when moving in 2023 by being resourceful and meticulous in planning!
There are many ways to save money when moving in 2023! To minimize moving expenses, there are several simple strategies you can implement. Start by decluttering and selling unwanted items, which helps you save money and lightens your load. Comparing moving quotes from multiple movers can help you find the best deal. Packing your belongings yourself using recycled or borrowed materials is another cost-saving option. Plan your move, allowing time to explore different moving companies and take advantage of discounts. Additionally, consider the potential tax deductions available when moving, such as deductions for job-related relocations and expenses related to selling and buying a home. If you're being resourceful and meticulous in planning and utilizing these strategies, you can spend less money while also having a smooth and seamless relocation!
"*" indicates required fields
What Our Clients Say
" I was in a bind with having to move during the Coronavirus problems. You were very accommodating in this tough time. "